Tuolumne Meadows
August 8-14, 2009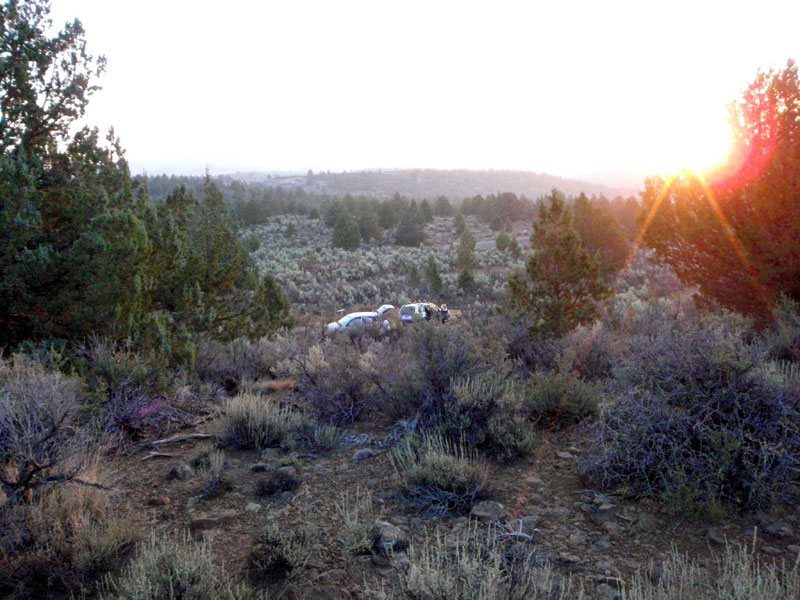 Carcamp between Alturas and Susanville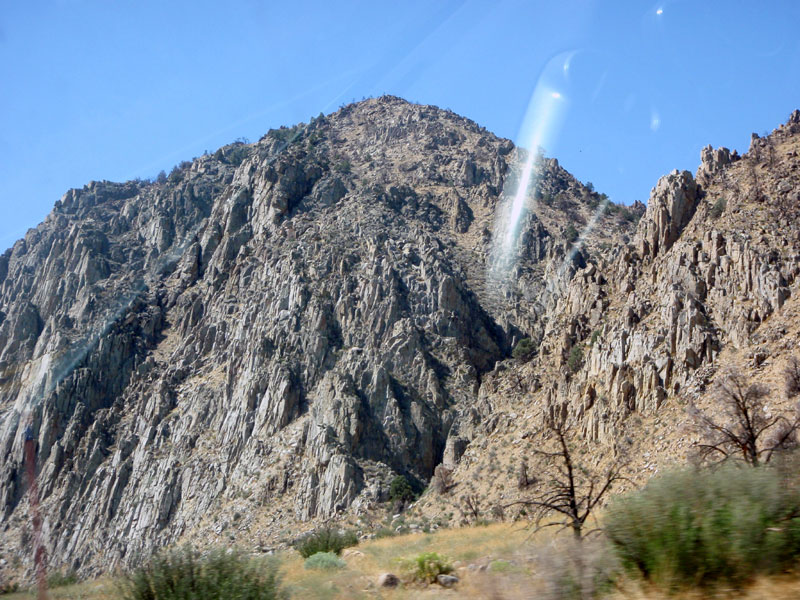 Roadside rock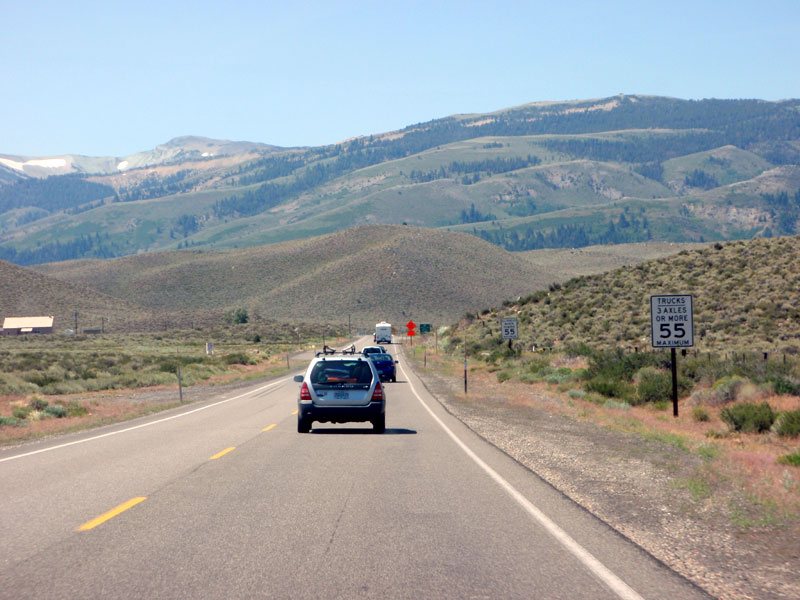 Caravan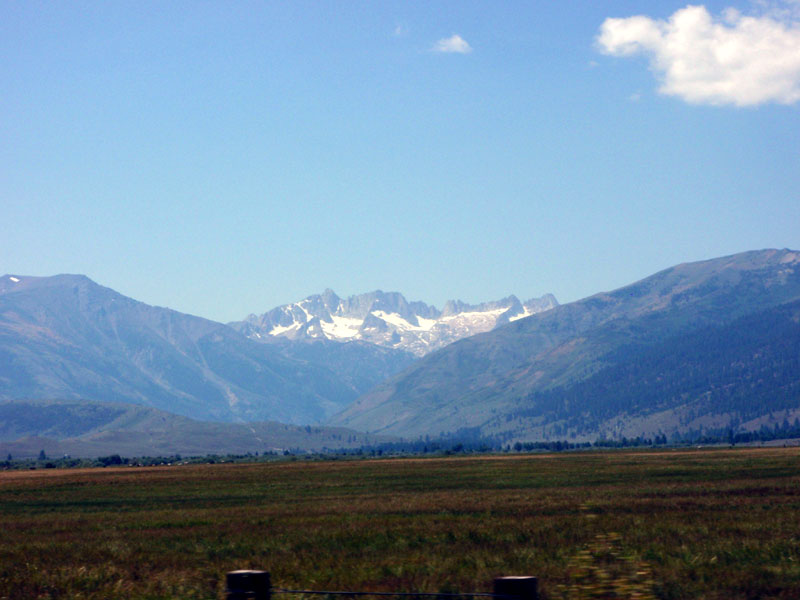 Sawtooth Ridge, from near Bridgeport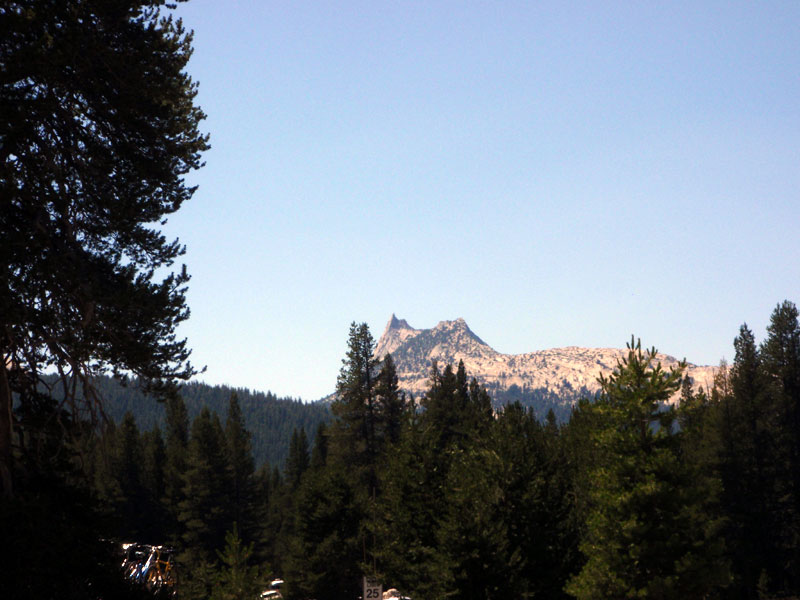 Cathedral Peak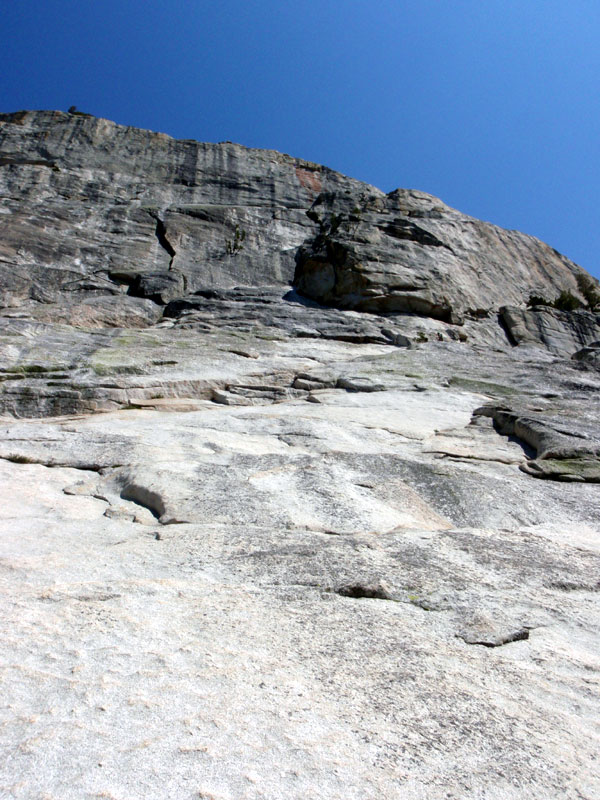 We tried to get on Northwest Books, but too many were ahead of us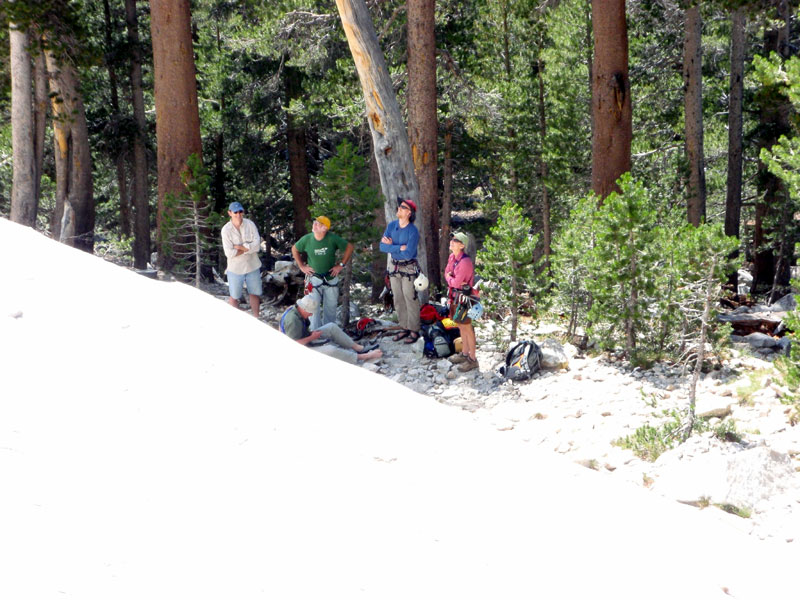 Watching other parties on Northwest Books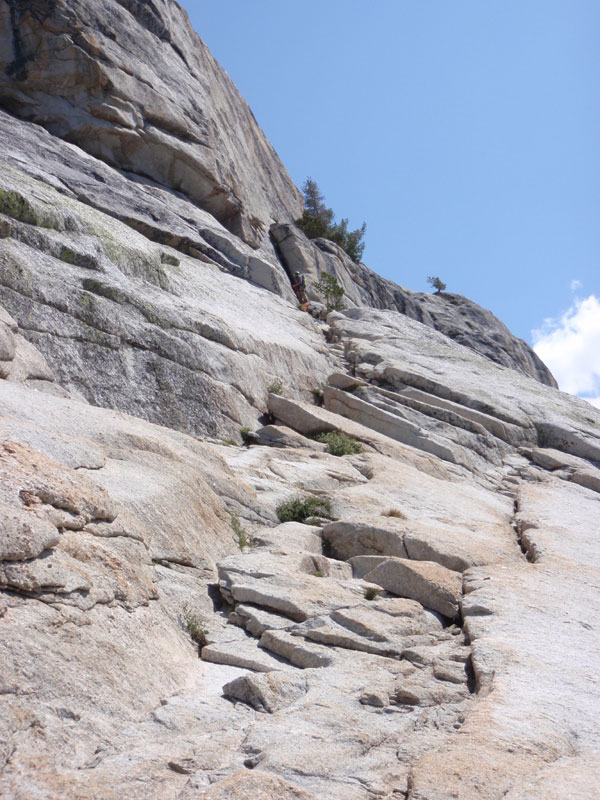 Ramp up to base of NW Books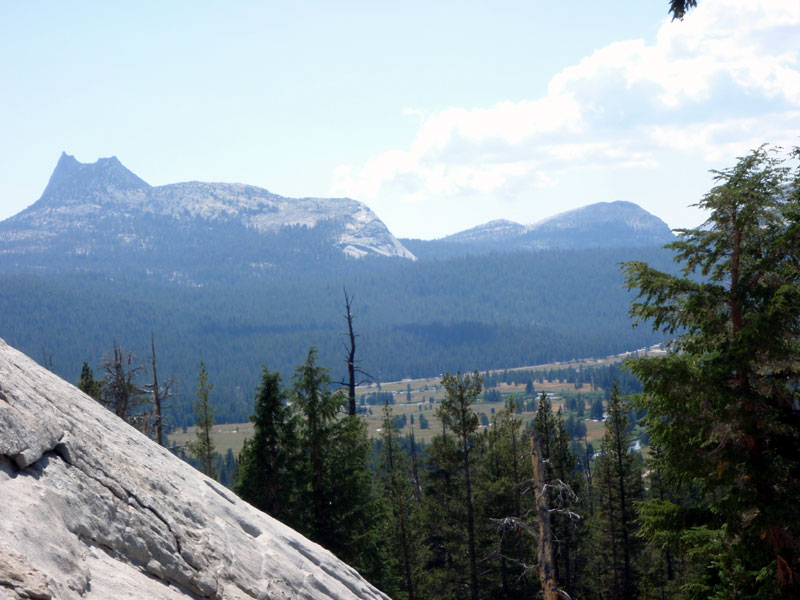 TM and Cathedral Peak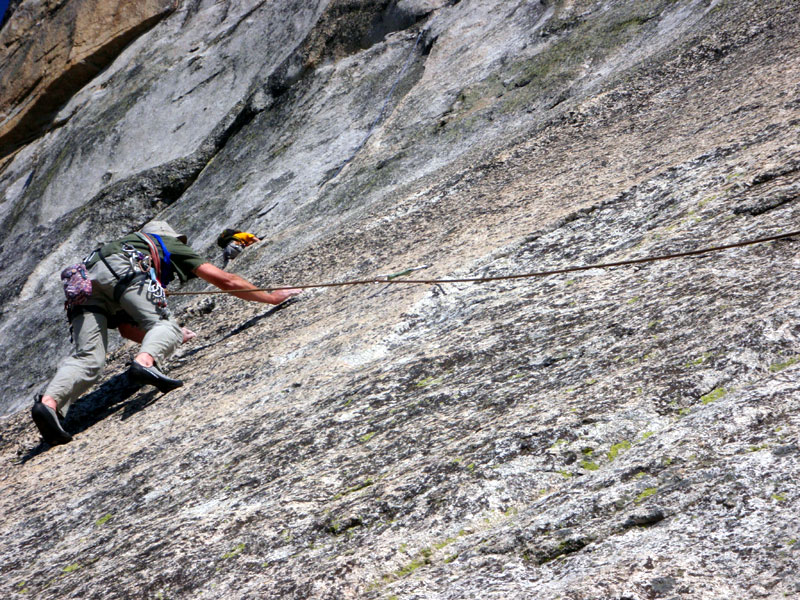 Big Dave at the crux of first pitch of Crying Time Again (we only did the first pitch)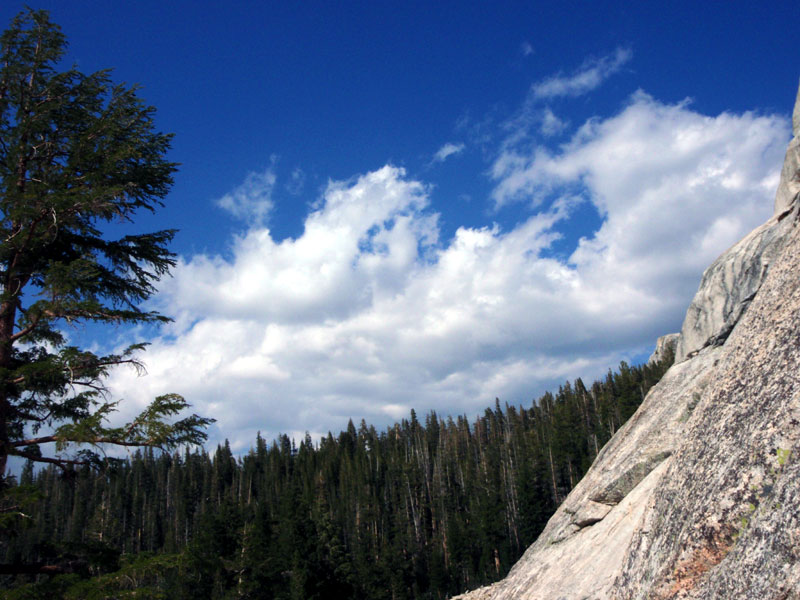 Clouds to the east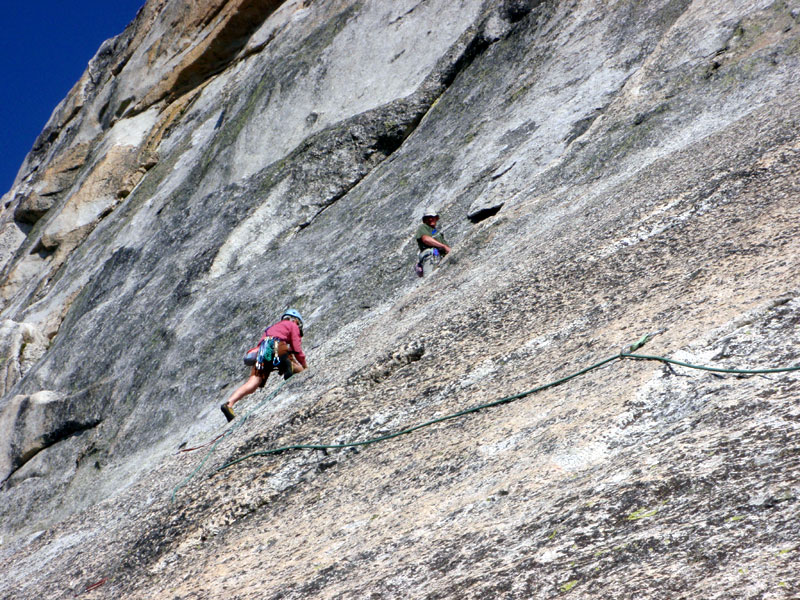 April on CTA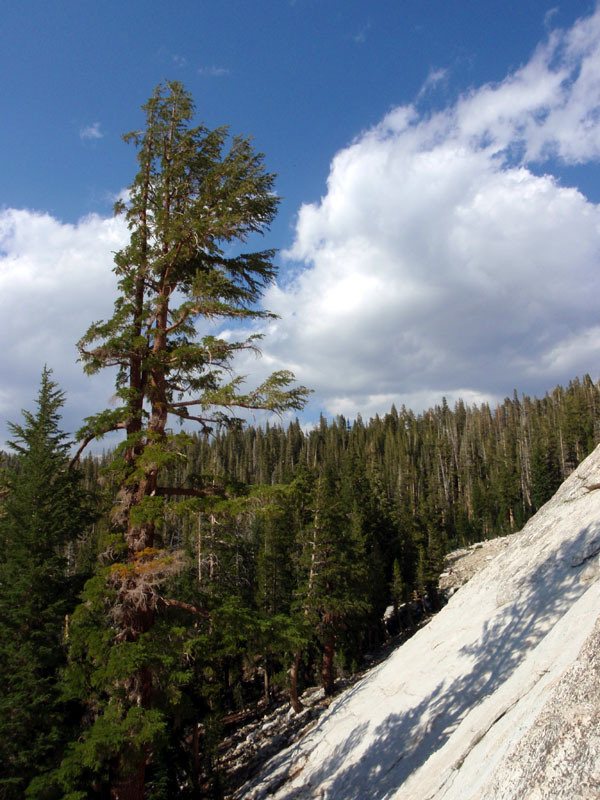 Tree by Lembert Dome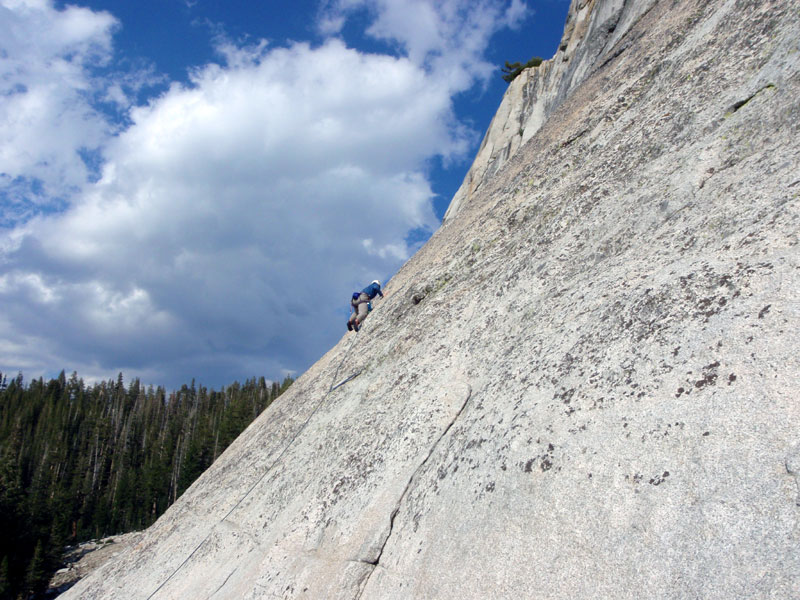 Craig on CTA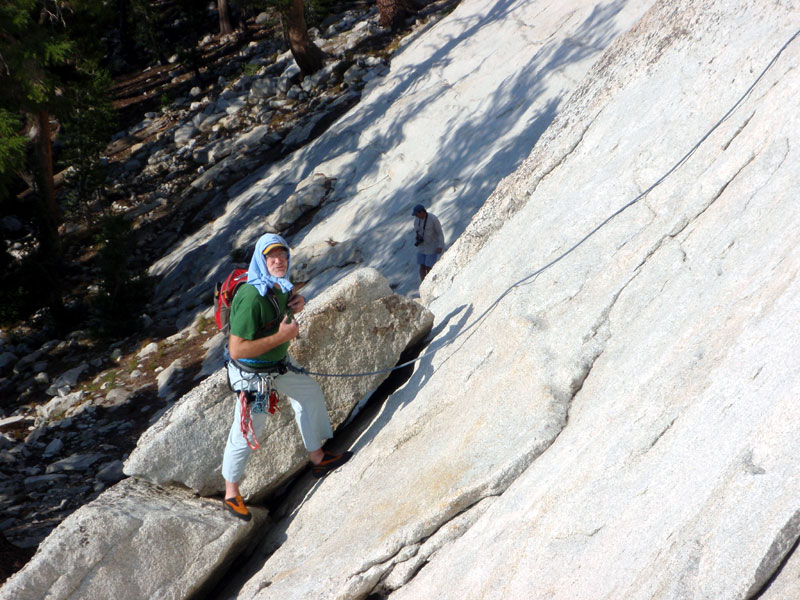 Keeter ready to start up CTA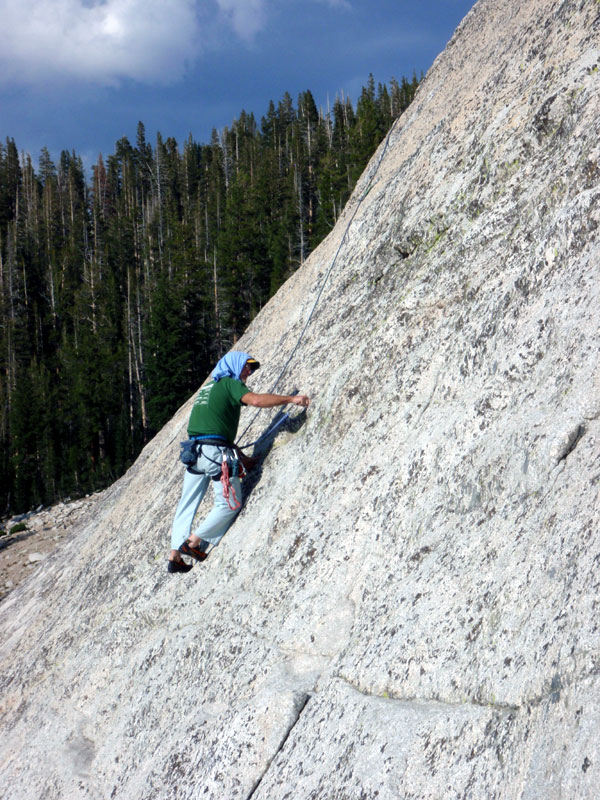 Keeter on CTA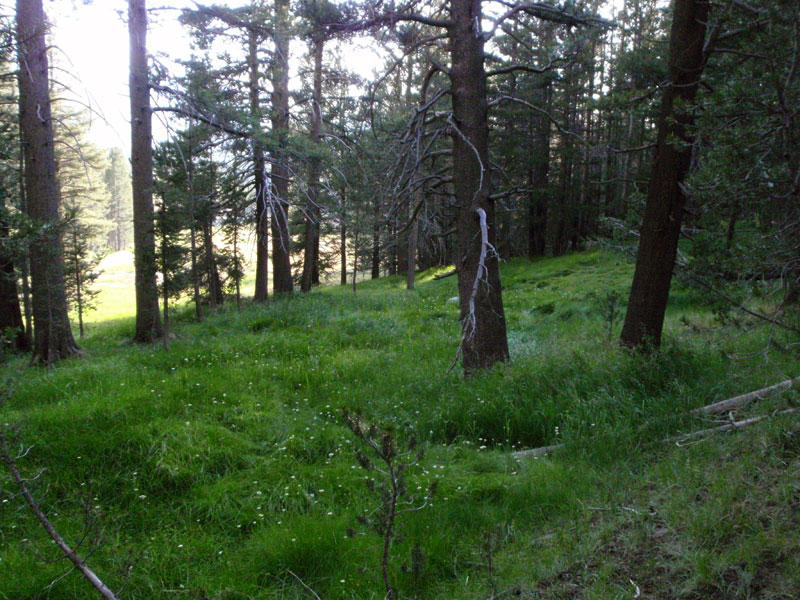 Treed meadow north of Lembert Dome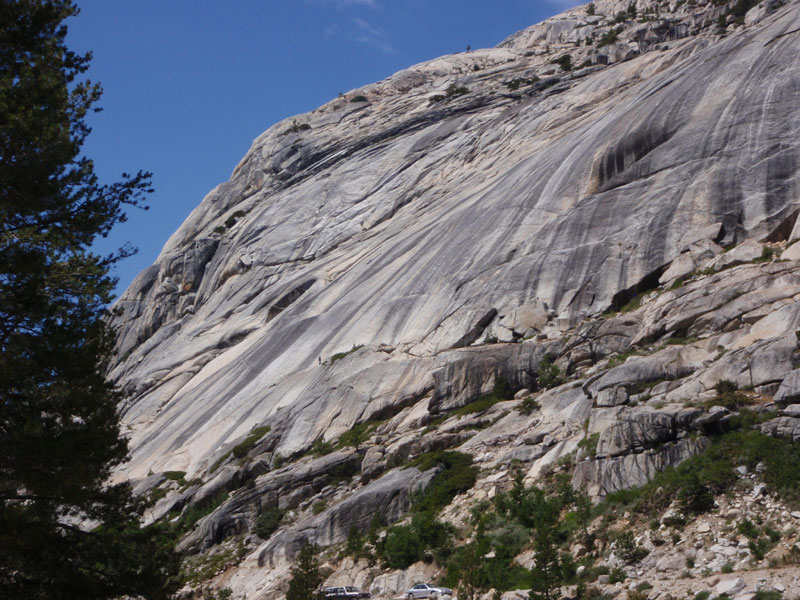 Day 2: After seeing other parties on Bunny Slopes, we crossed over to Pywiak Dome, but line for Zee Tree was long, so we went back to Bunny Slopes. Bunny Slopes from base of Pywiak Dome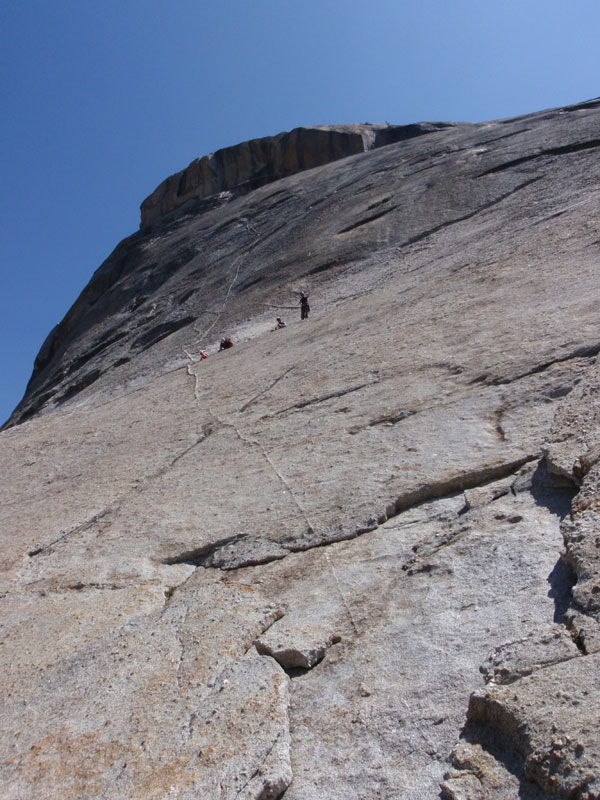 Parties waiting to get on Zee Tree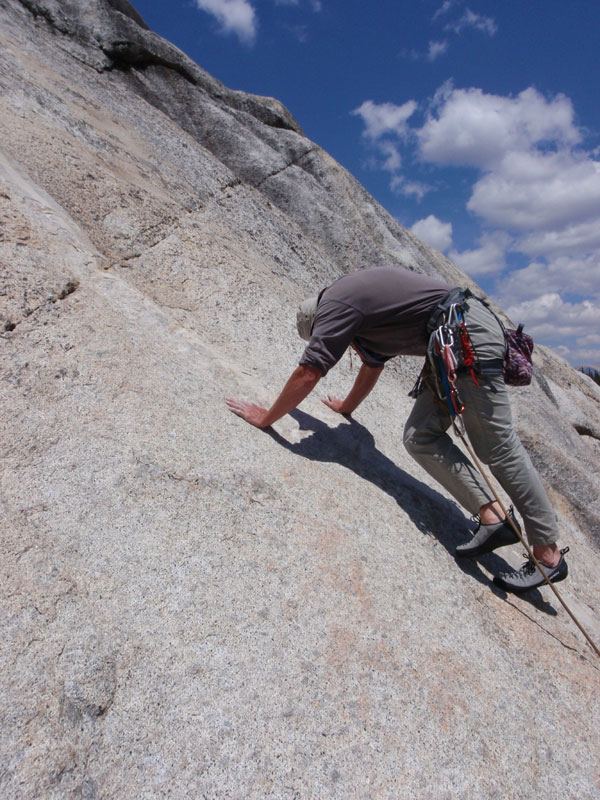 Dave leads Mere Image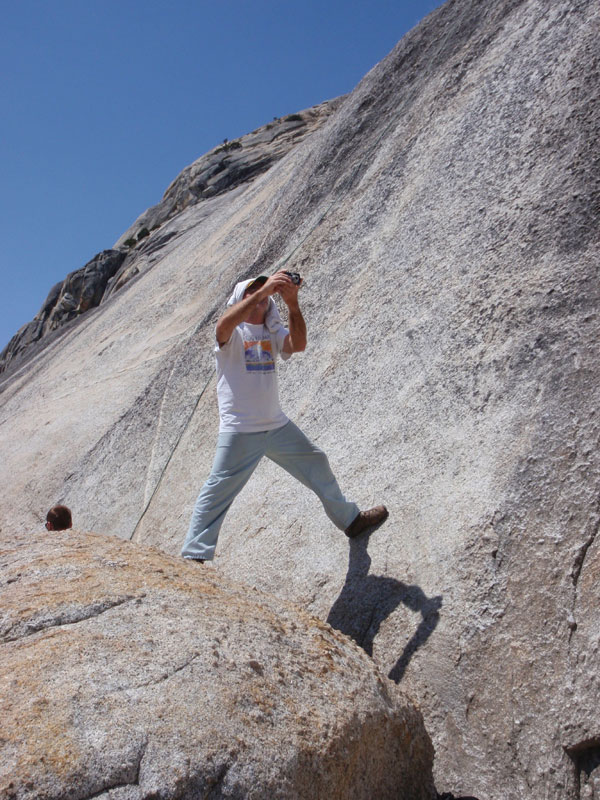 Keeter records for posterity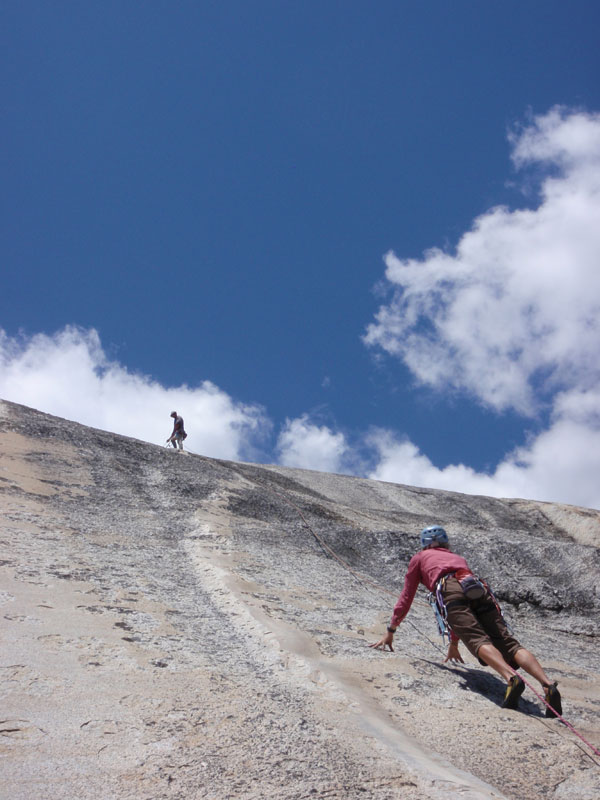 April starts up MI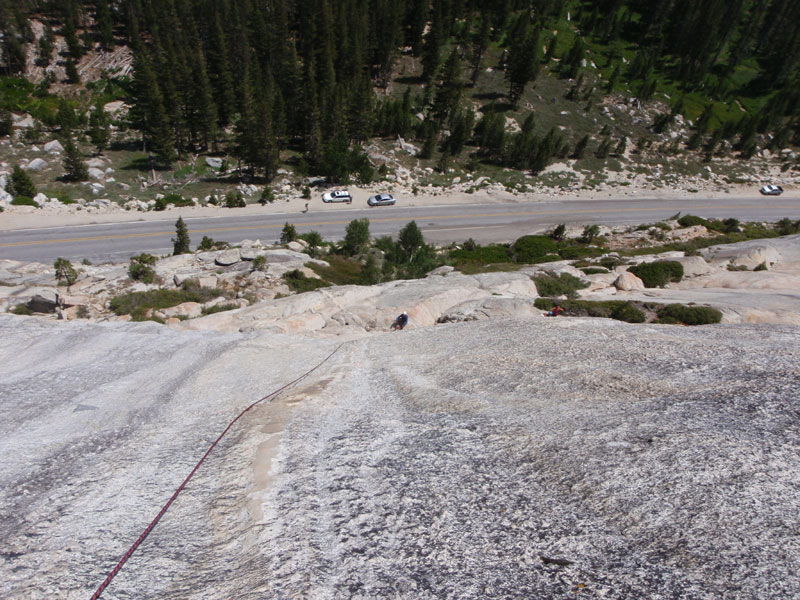 View from top of MI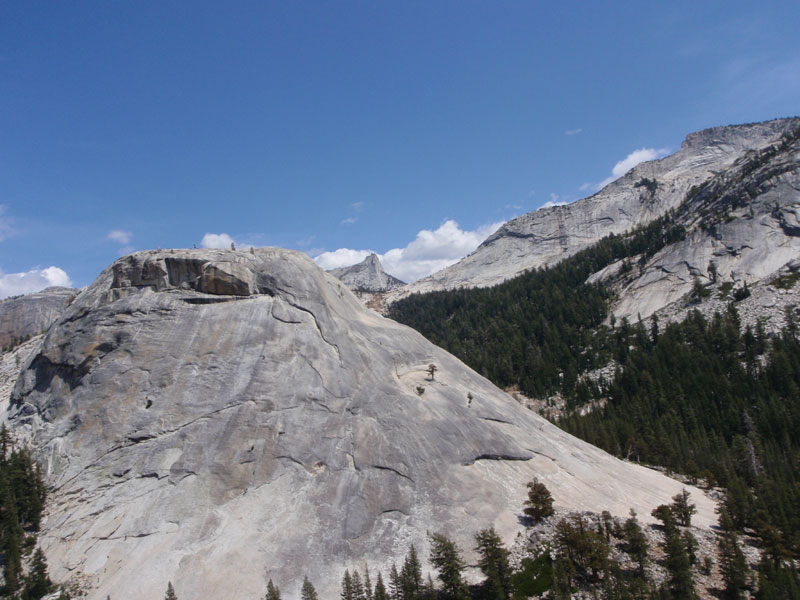 Pywiak Dome, with party on Zee Tree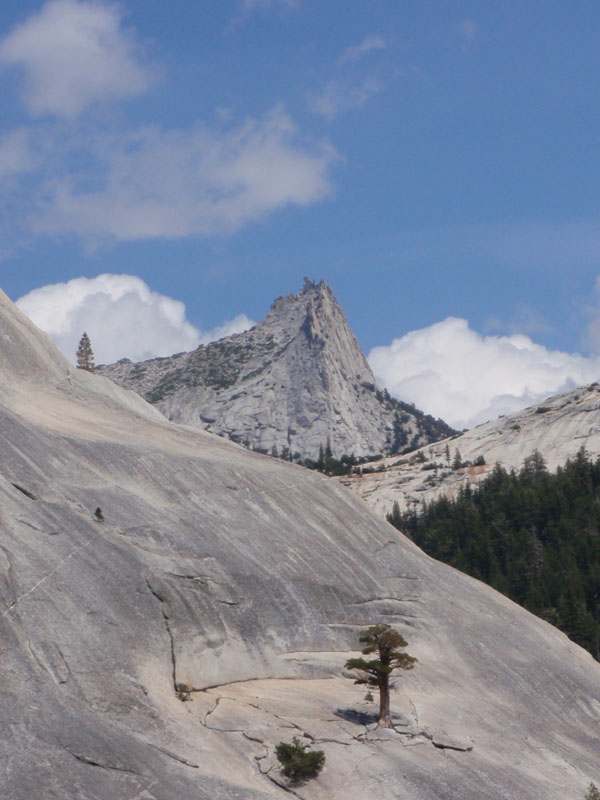 Cathedral Peak with Eichorn's Pinnacle in front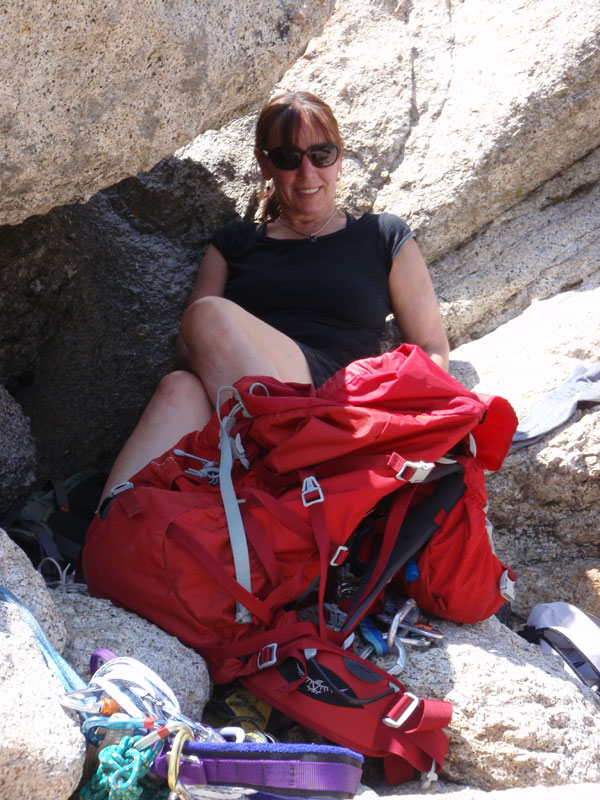 Patrice finds some shade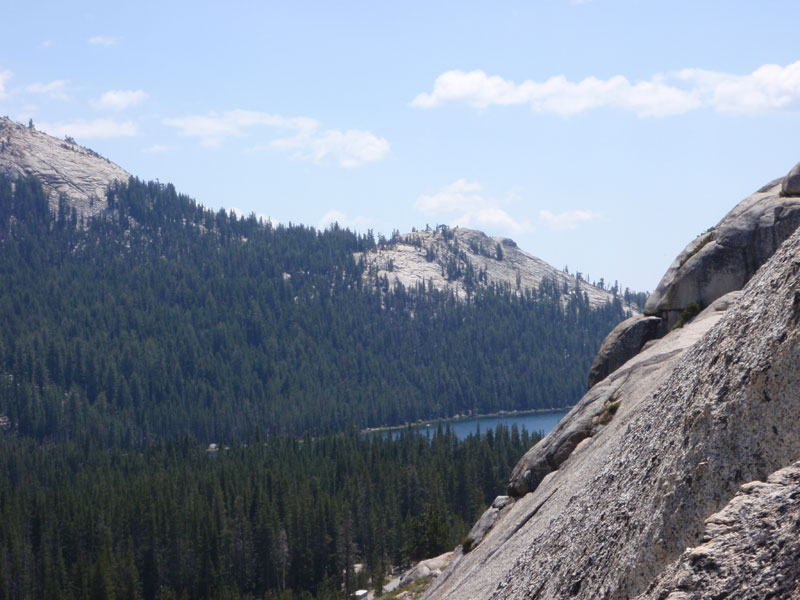 Tenaya Lake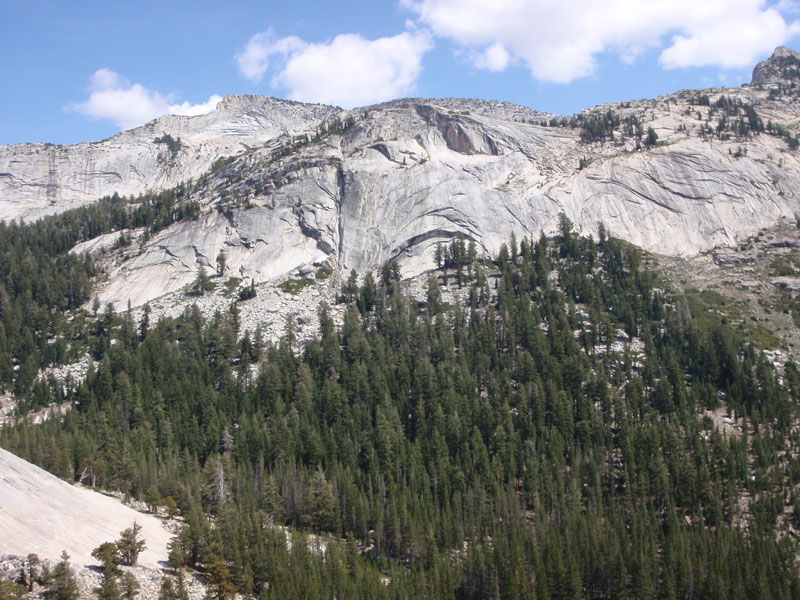 Pennyroyal Arches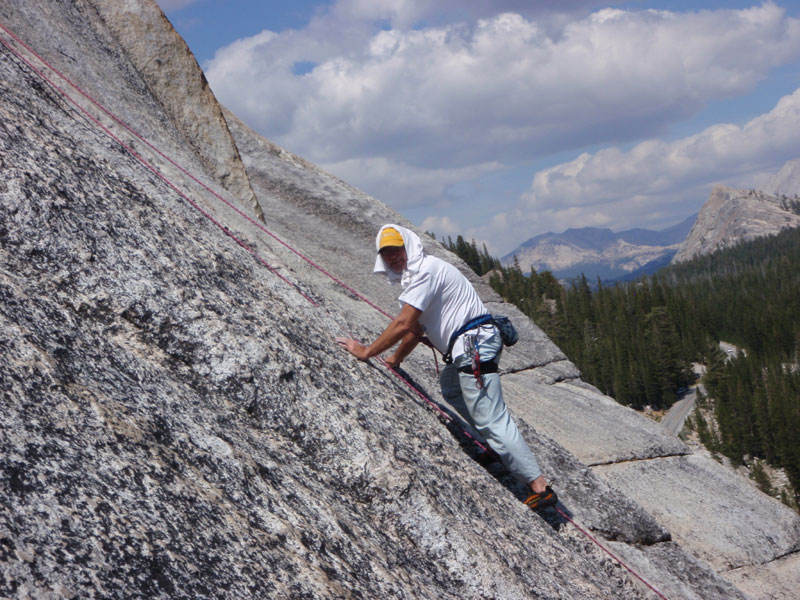 Keeter on Biscuit and Gravy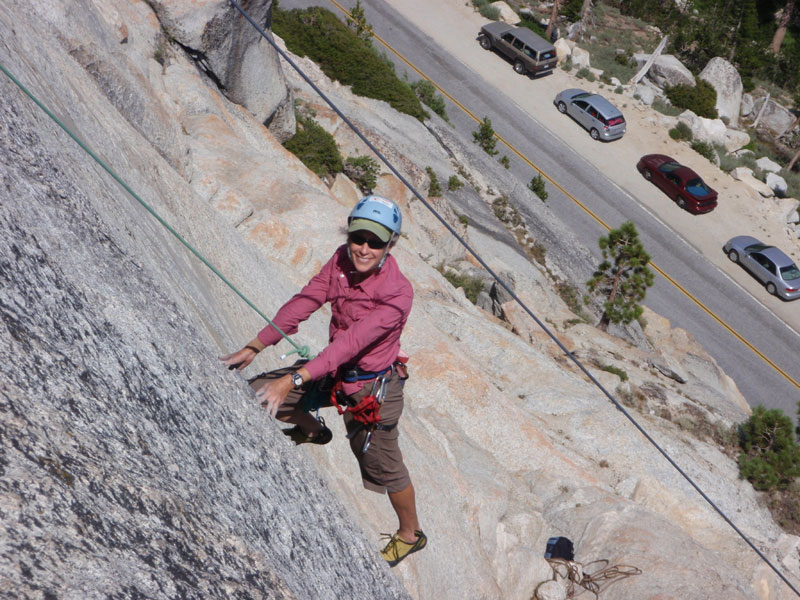 April on Biscuit and Gravy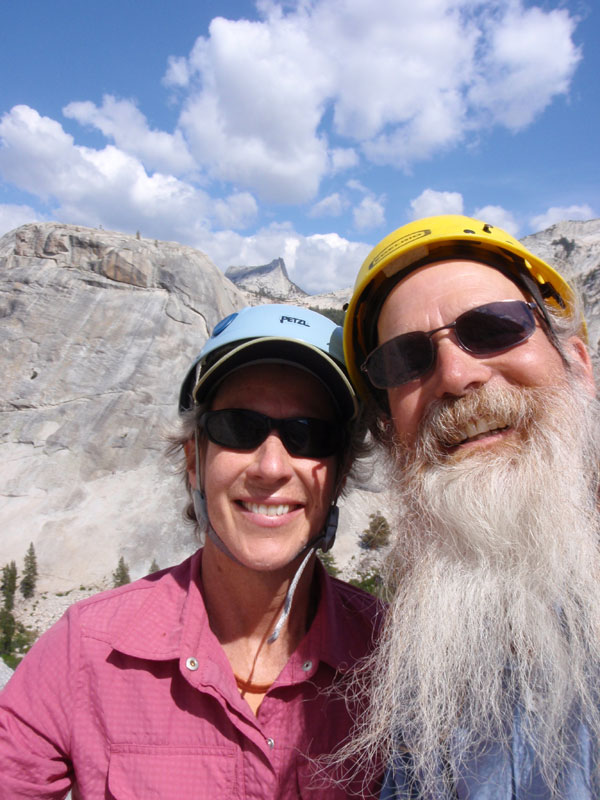 April and me at common anchors for B&G and Hot Crossed Buns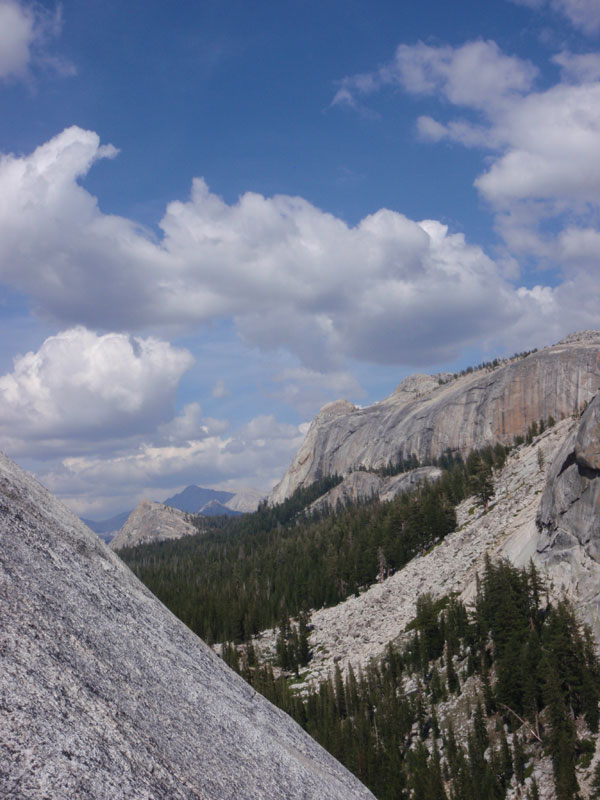 To the east: Medlicott Dome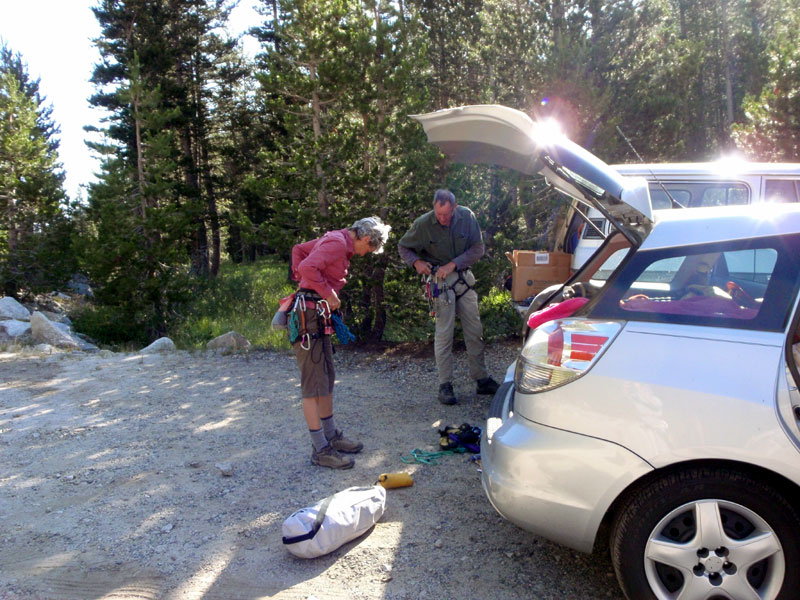 Day 3: we try again for Zee Tree. Gearing up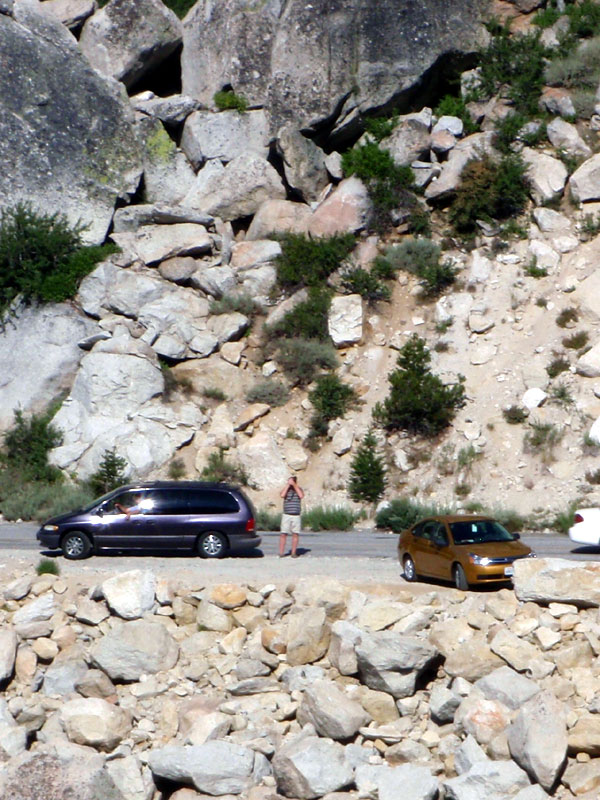 Tourist taking pics of zoot climbers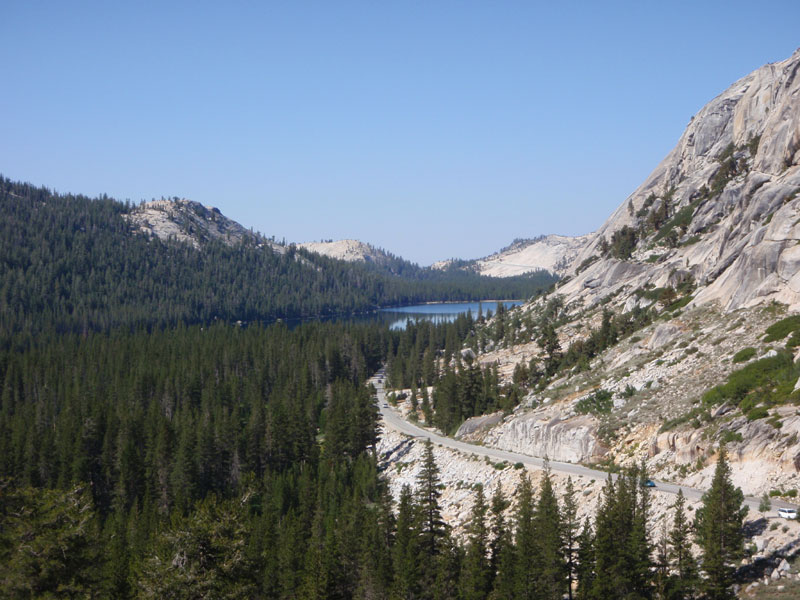 Looking back to Tenaya Lake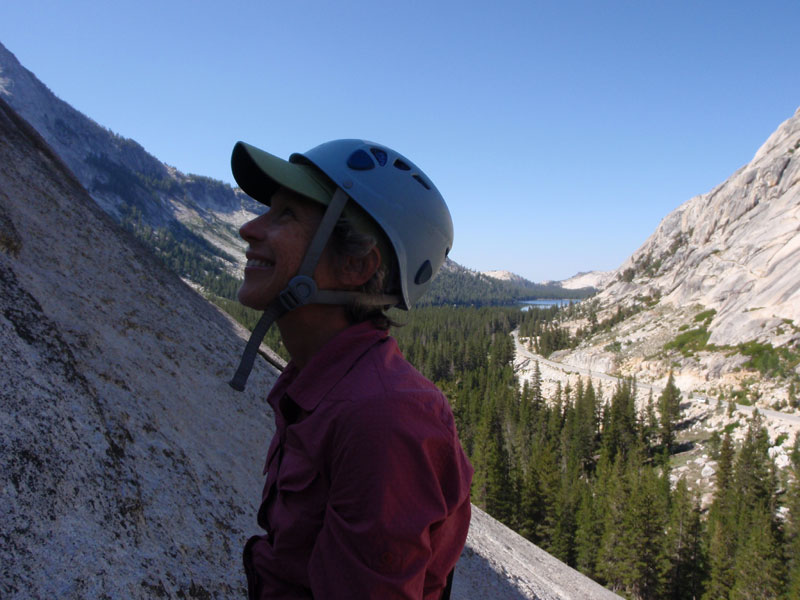 April's ready to lead pitch 0 of Zee Tree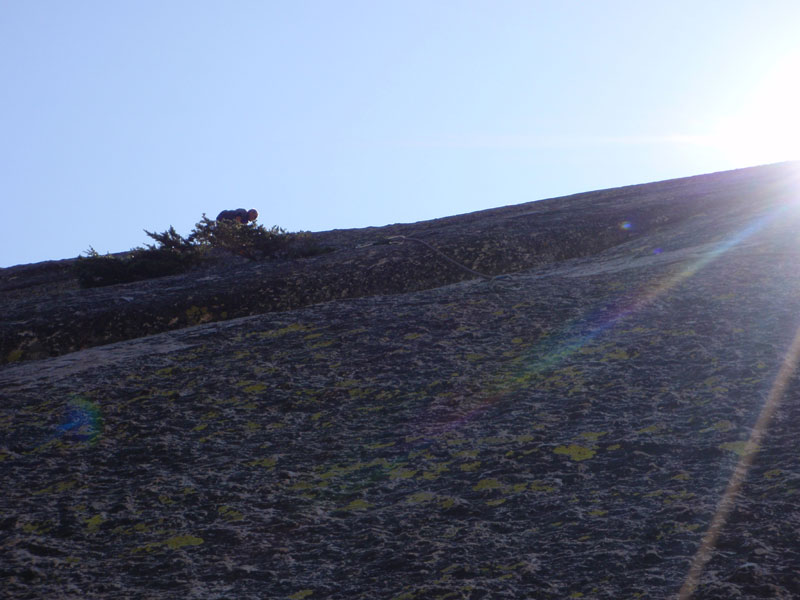 Dave at top of first pitch of ZT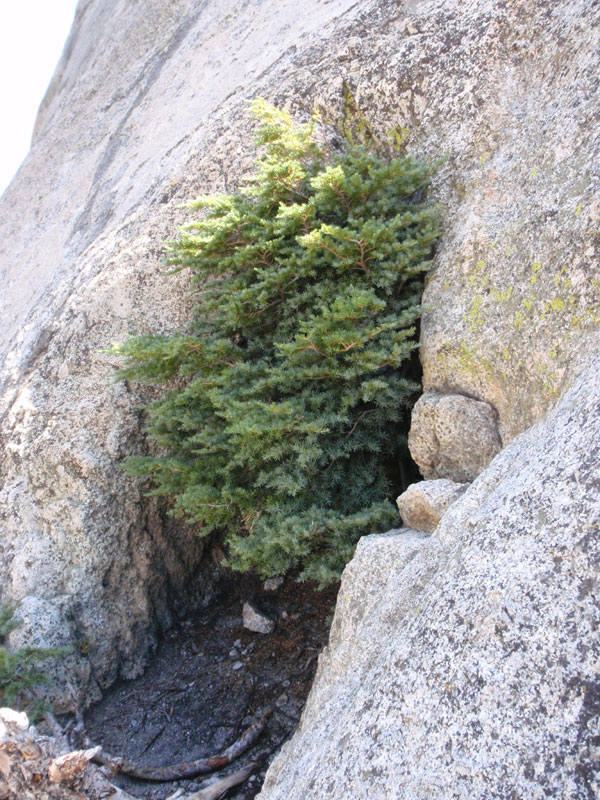 Tree left of first pitch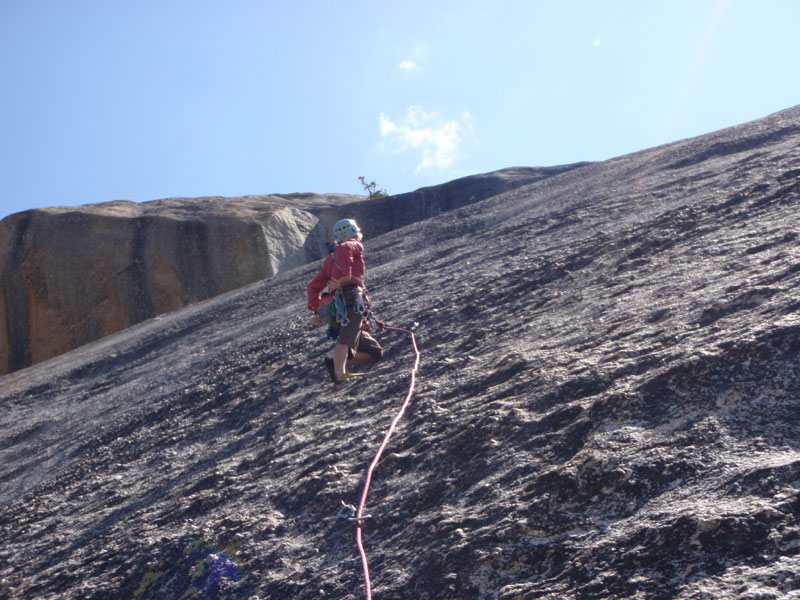 April leads 2nd pitch of ZT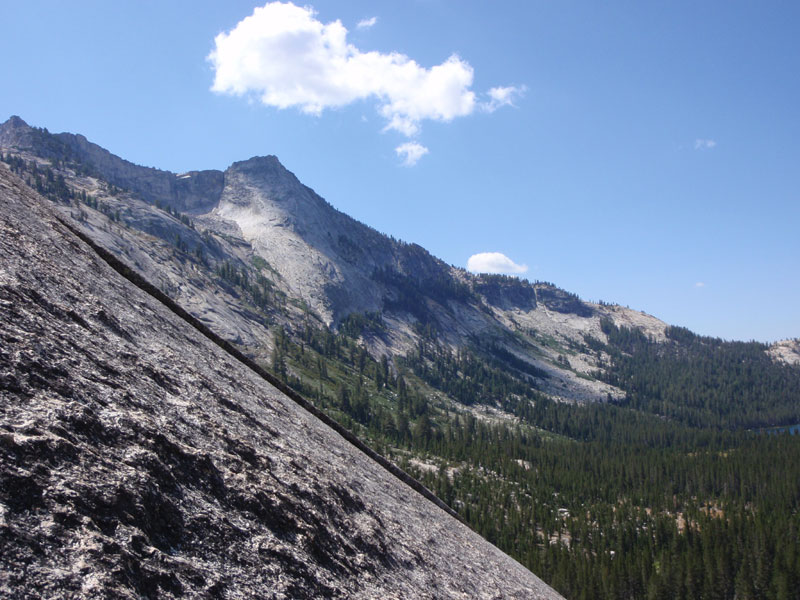 Tenaya Peak

Tenaya Lake, again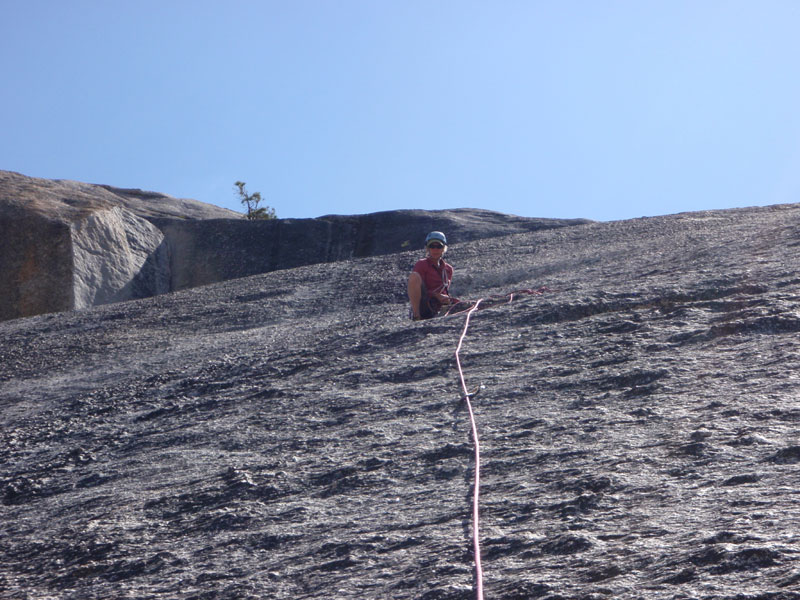 April at top of second pitch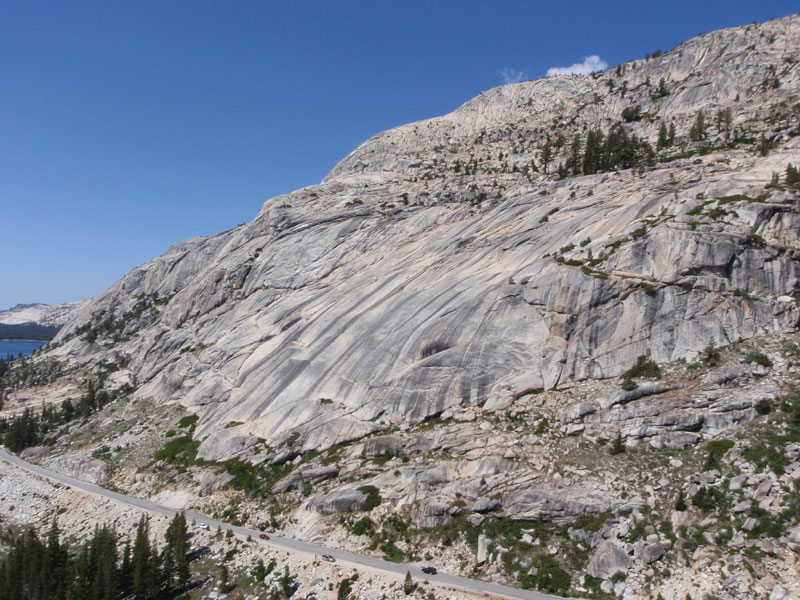 Bunny Slopes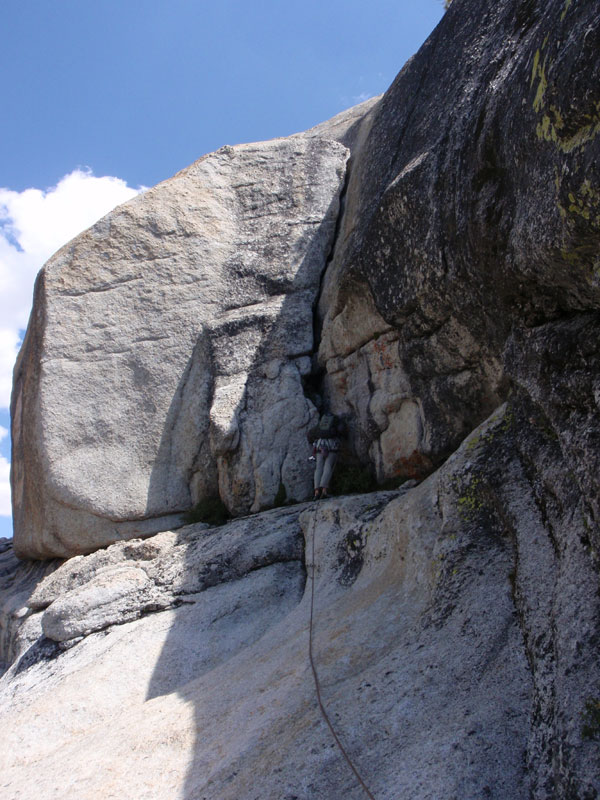 Dave leads last pitch of Zee Tree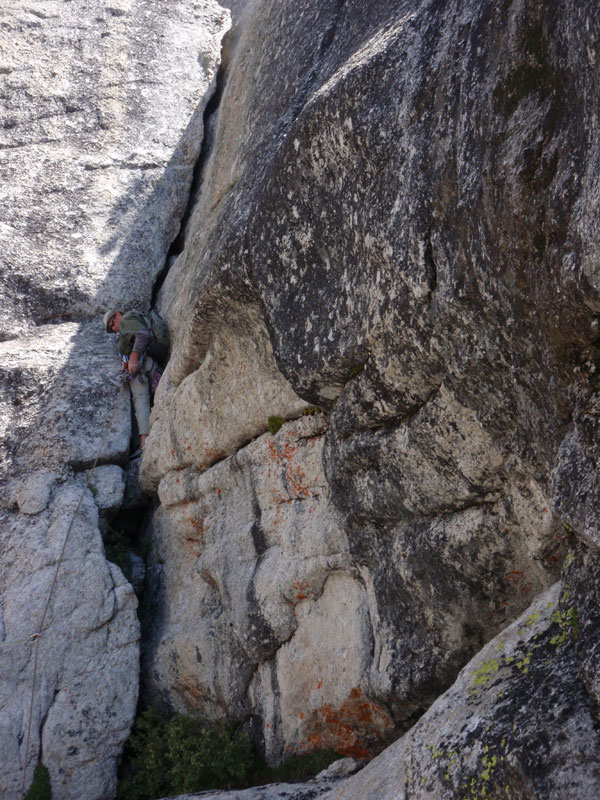 Dave gets last piece in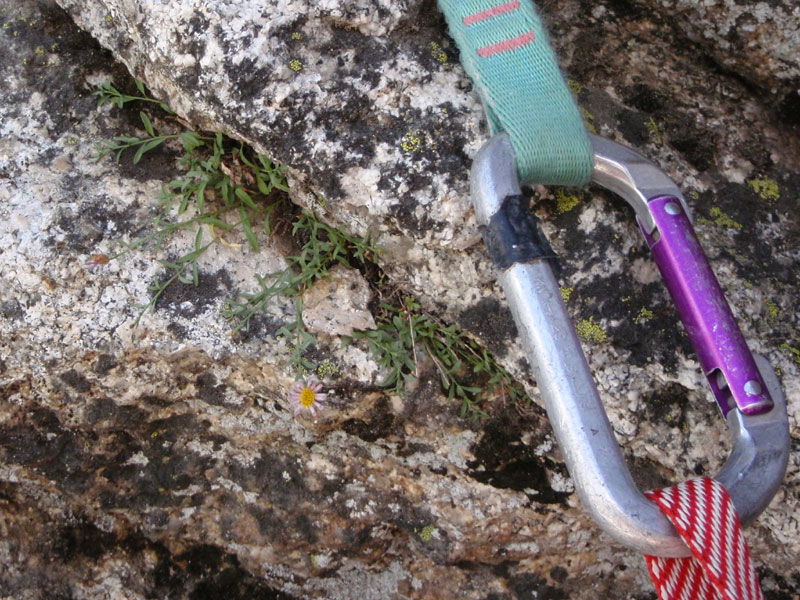 Mini garden on ZT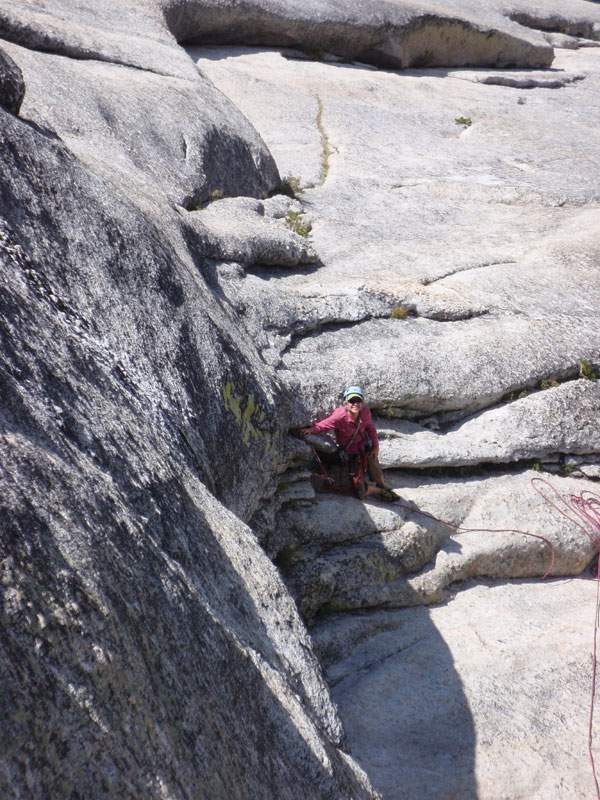 April patiently waits to climb last pitch of ZT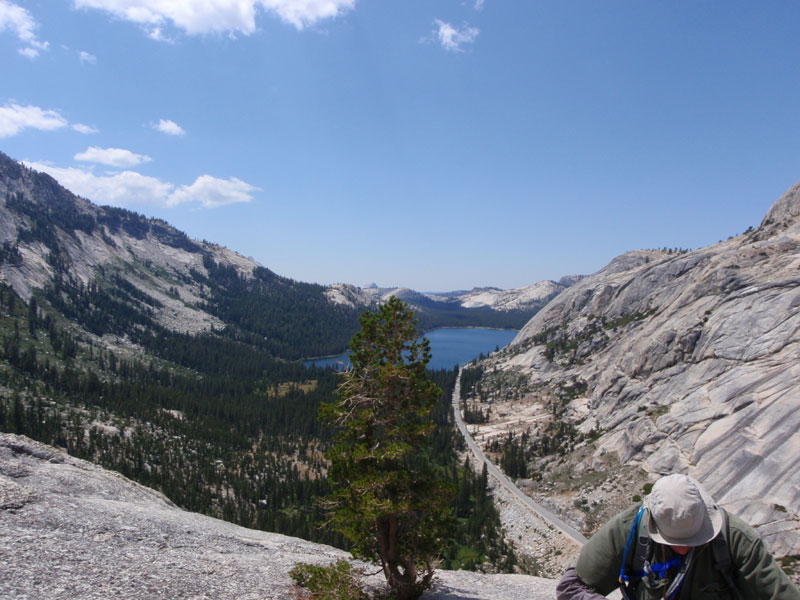 Tenaya Lake from top of Pywiak Dome

Ugh! Gotta do a manky rap now.

South of Pywiak Dome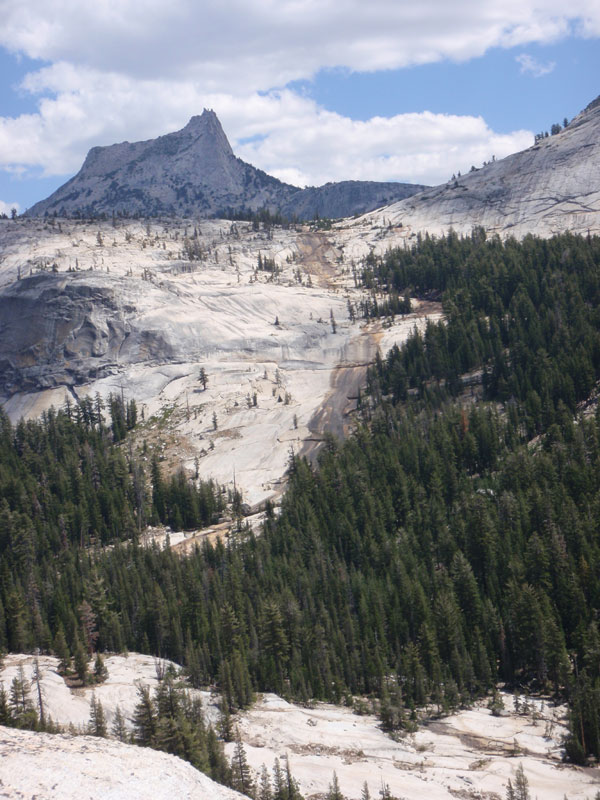 Water streak from Cathedral Lakes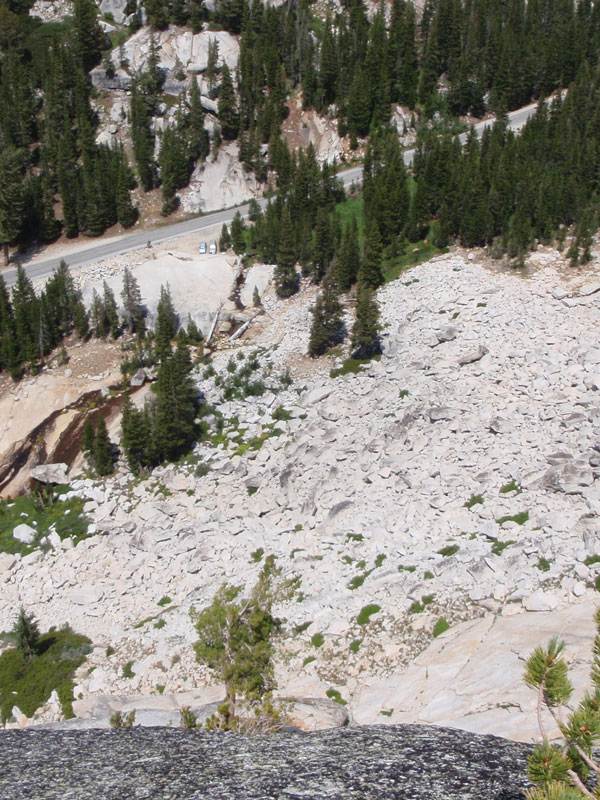 The cars await our return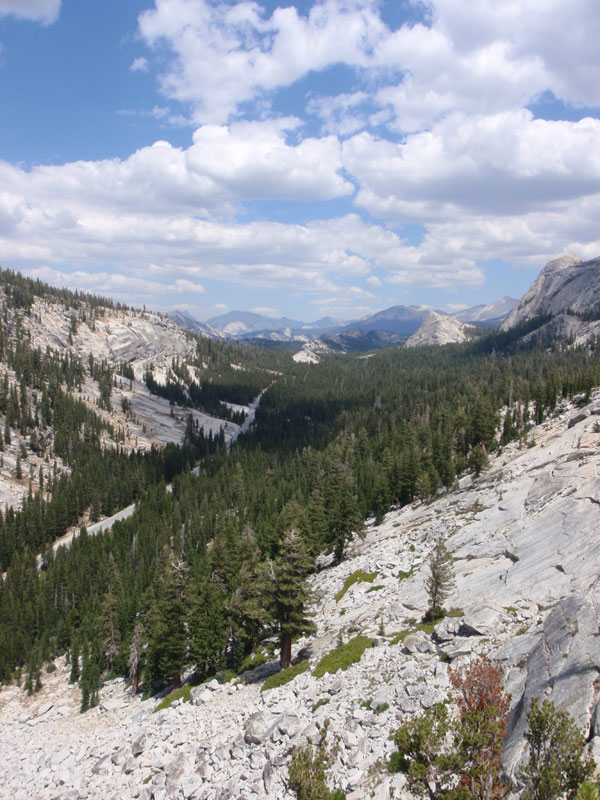 View towards the Meadows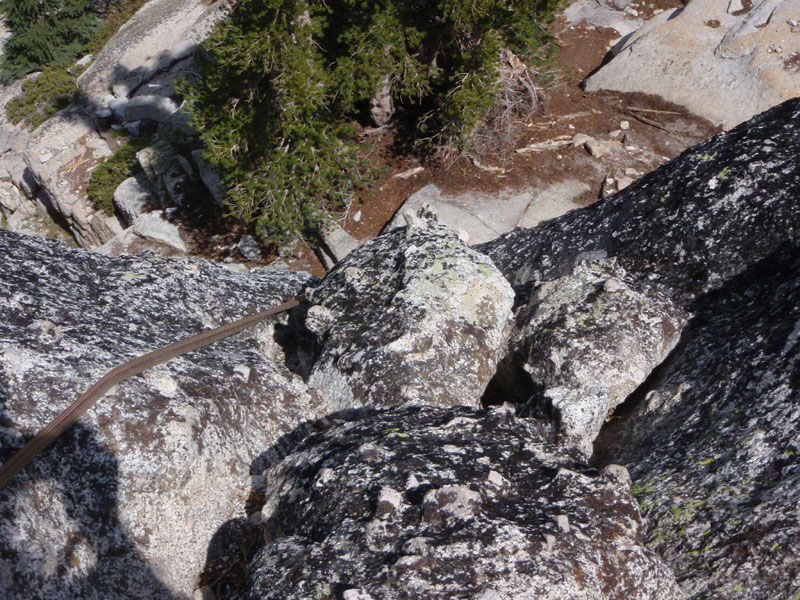 Ready to rap off east side of Pywiak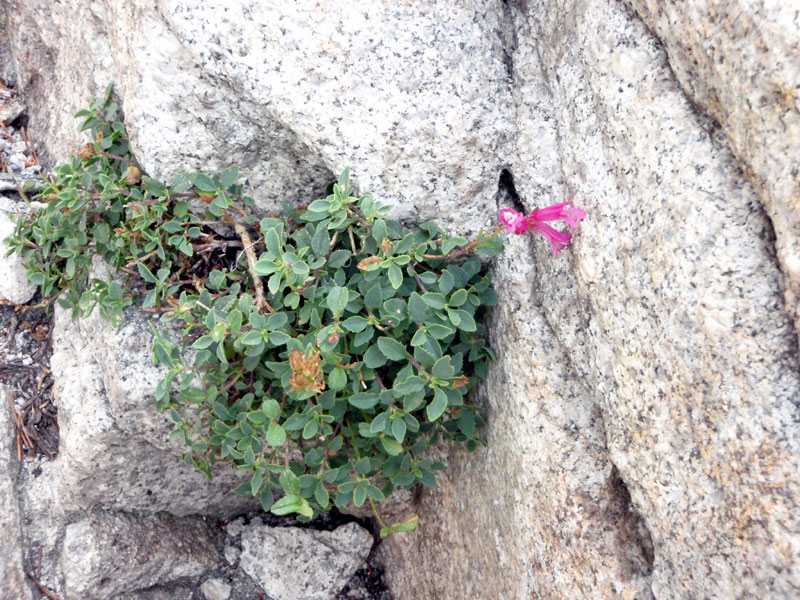 Garden on Lembert Dome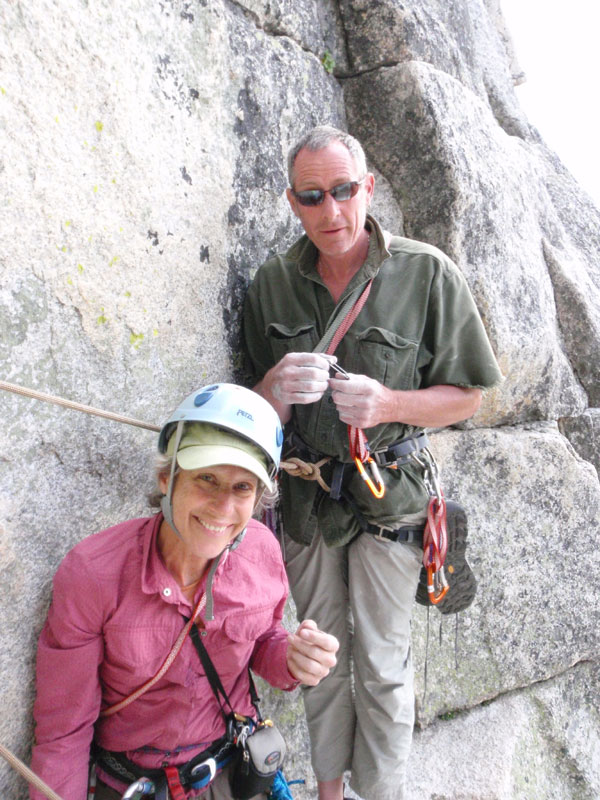 April and Dave at top of first pitch of Northwest Books (I lead first pitch)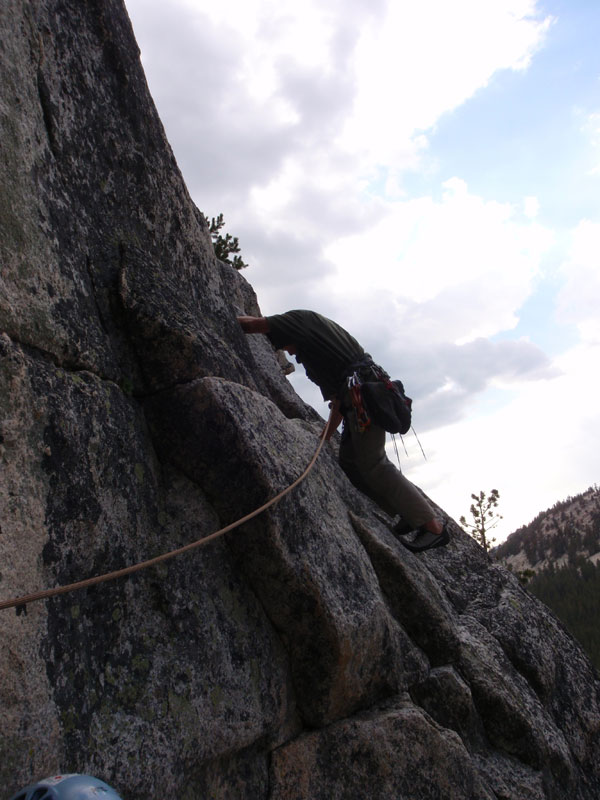 Dave leads 2nd pitch of NW Books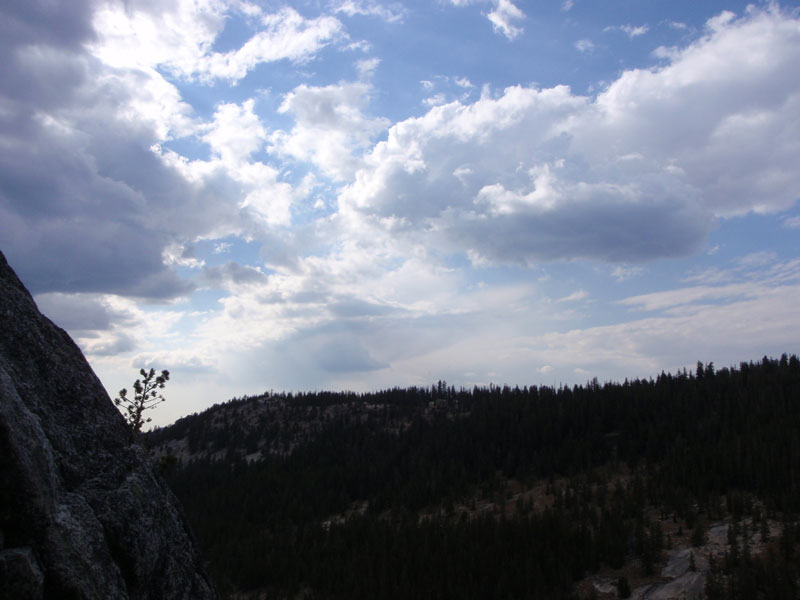 Sky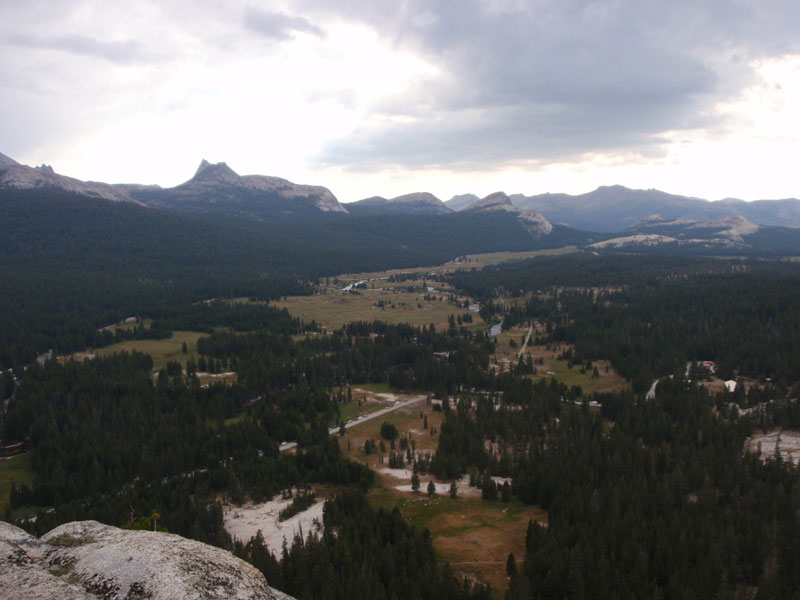 TM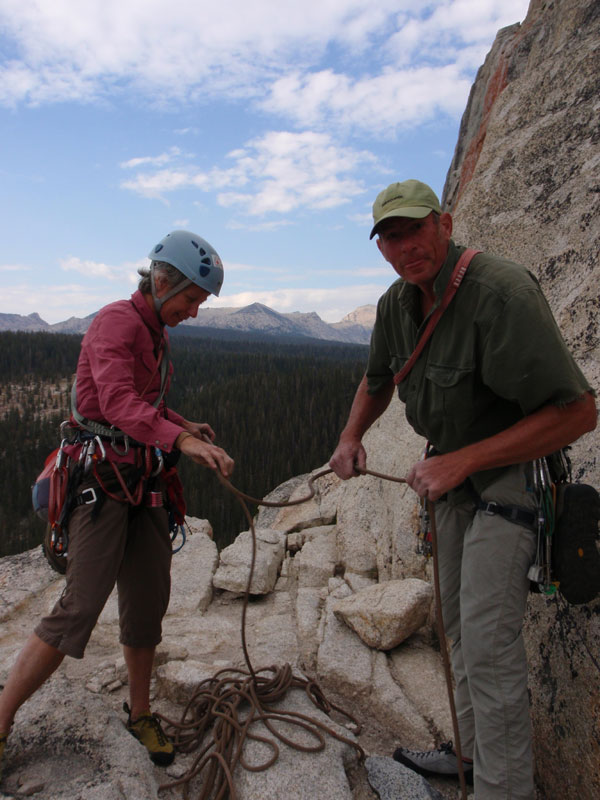 Rope management on Lembert Dome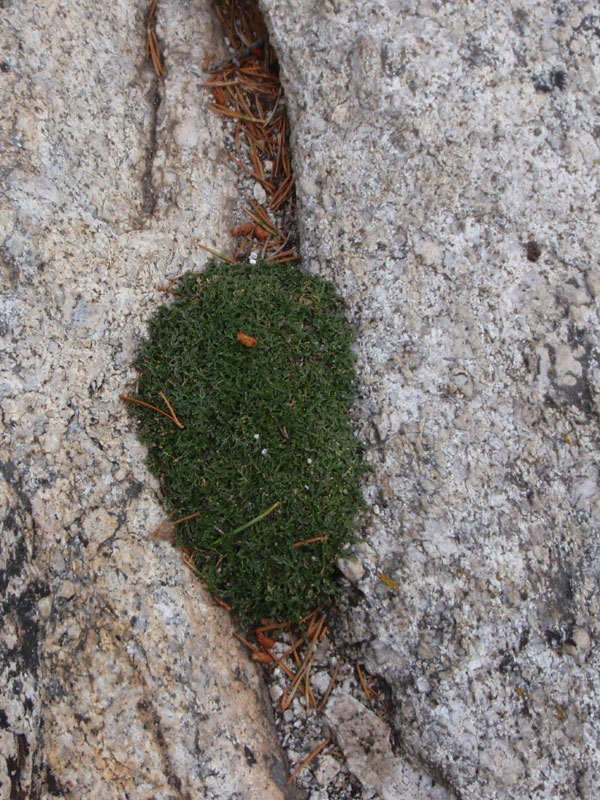 Another Lembert garden

Big garden on Lembert Dome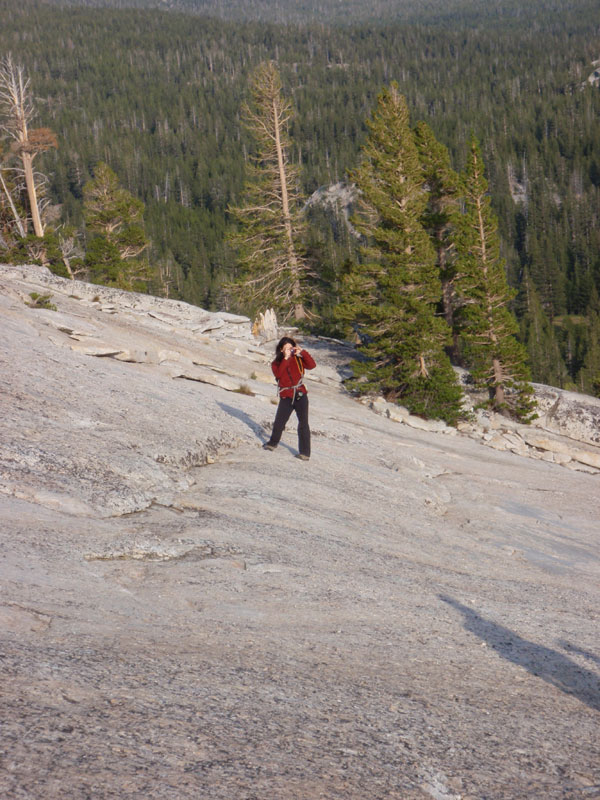 Someone taking pic of Dave & April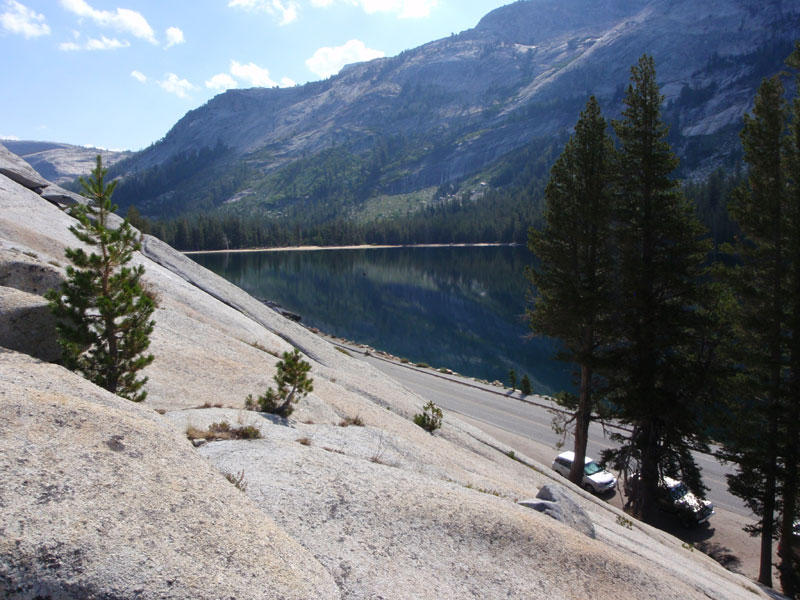 Day 4: We climb Hermaphrodite Flake and Eunuch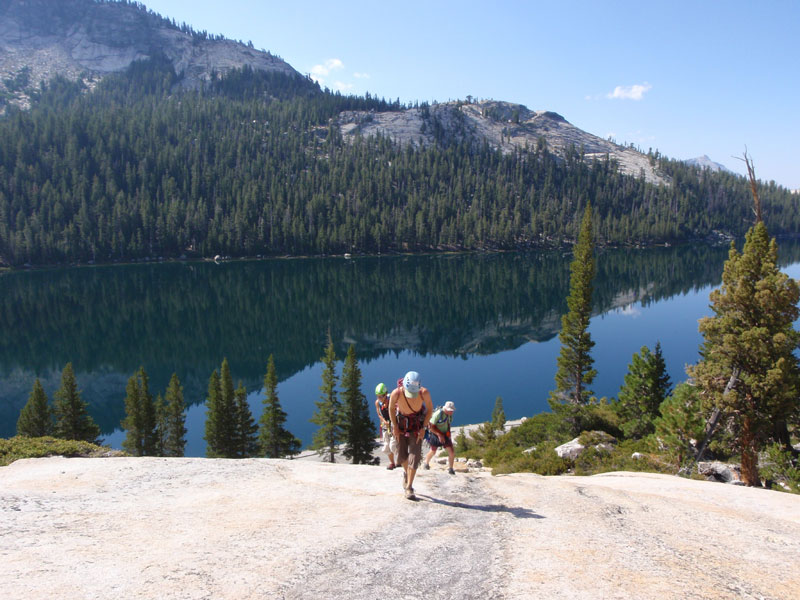 Hiking up Stately Pleasure Dome to start of climb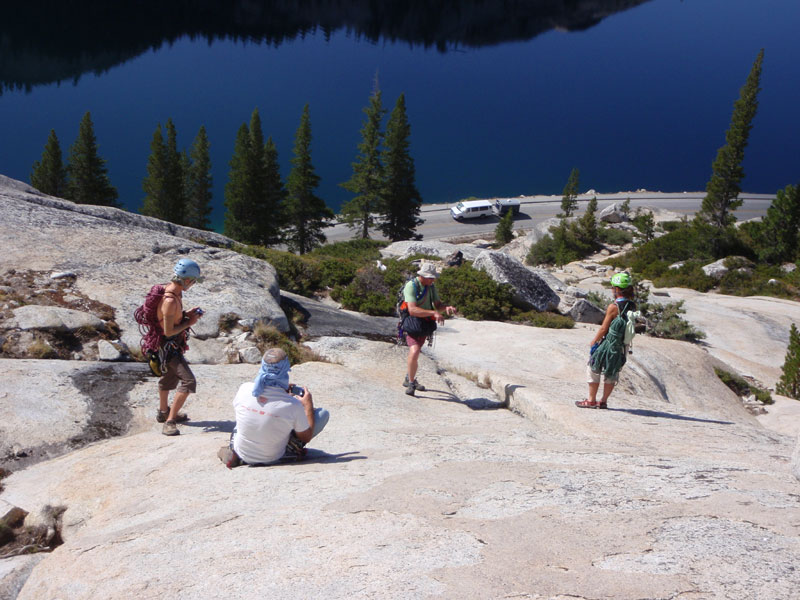 Taking a short break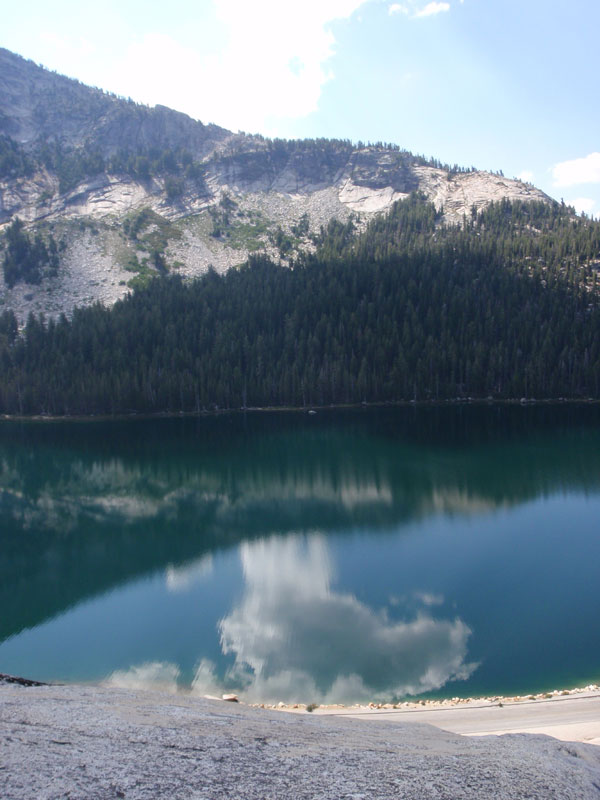 Cloud in Tenaya Lake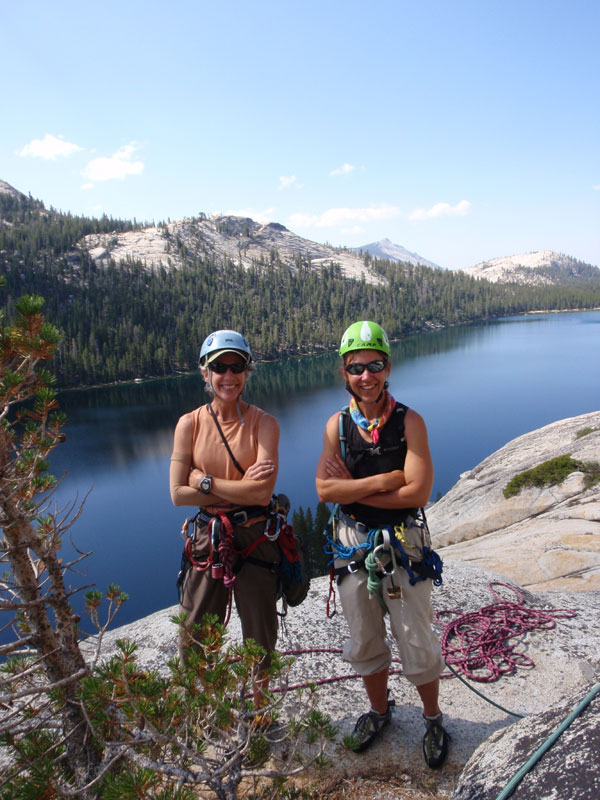 April and Juli, before doing traverse to HF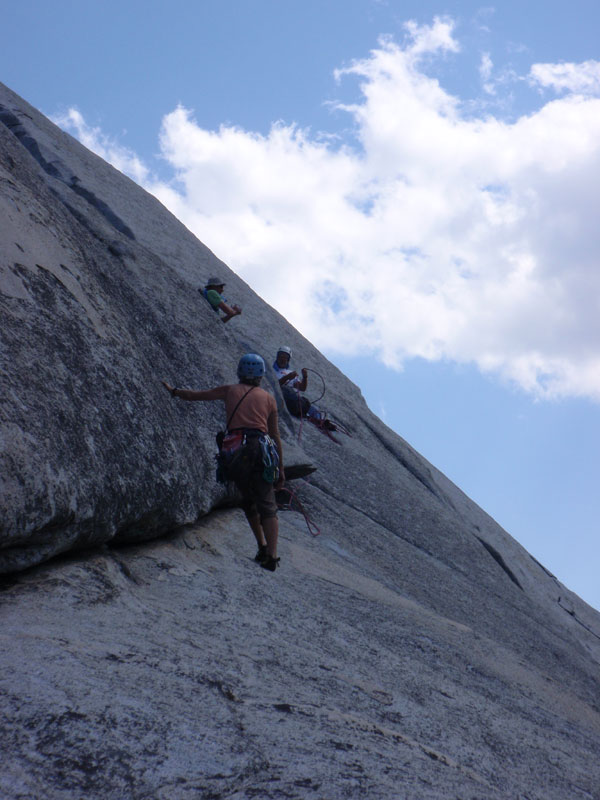 April on traverse, Keeter belays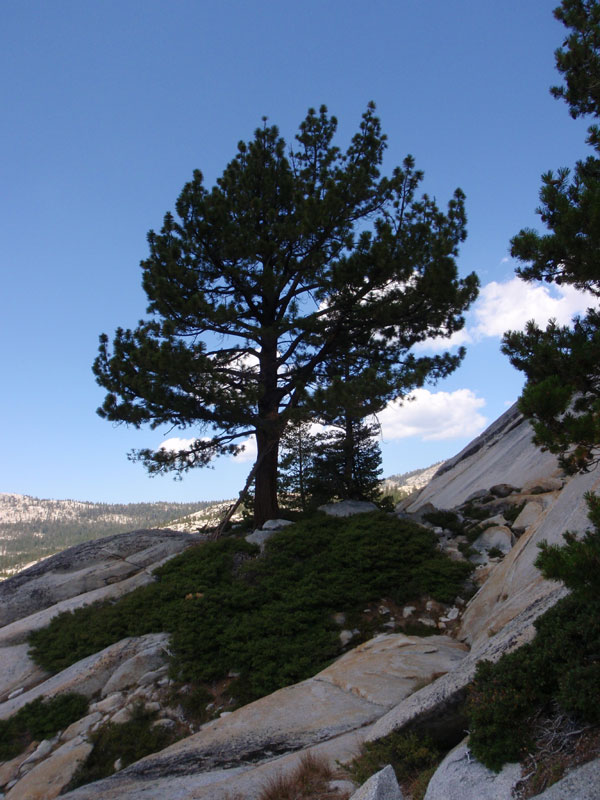 Tree on SPD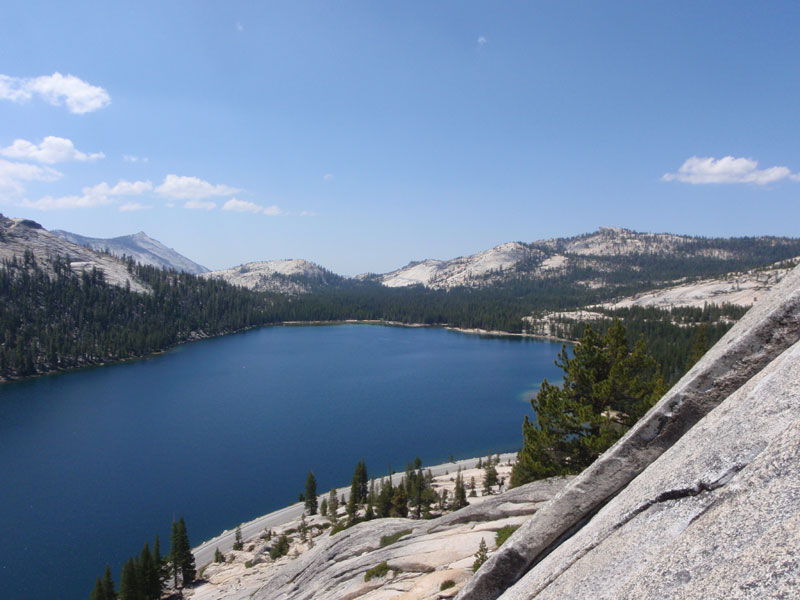 Tenaya Lake from left side of HF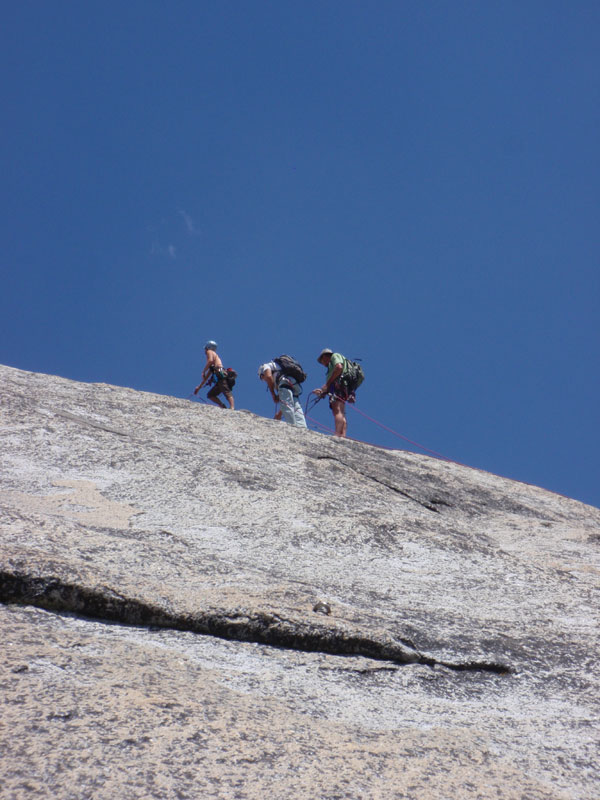 April gets ready to lead 2nd pitch of Eunuch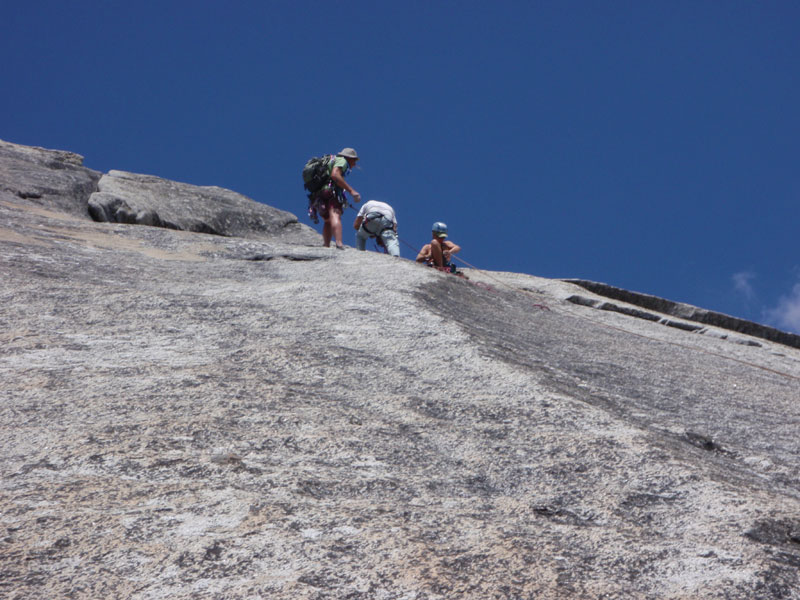 Dave prepares to lead 3rd pitch of Eunuch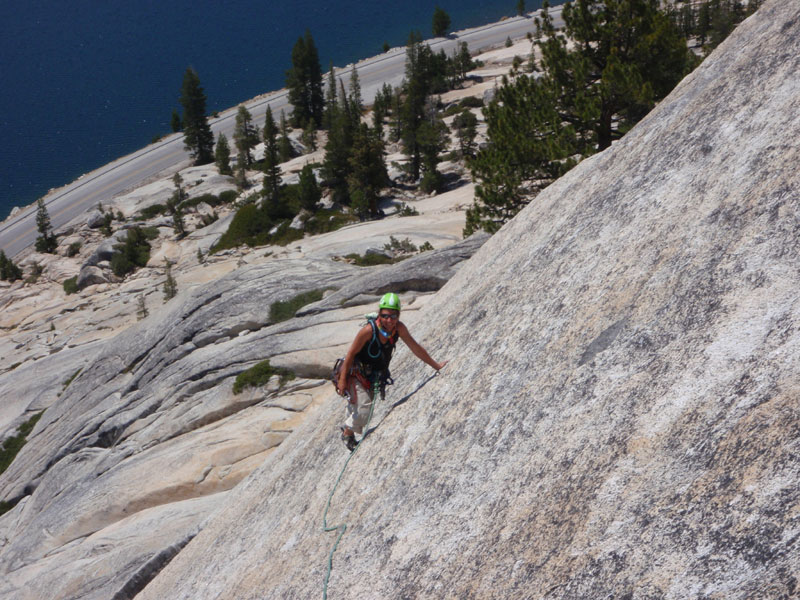 Juli traverses to anchors at top of 1st pitch of Eunuch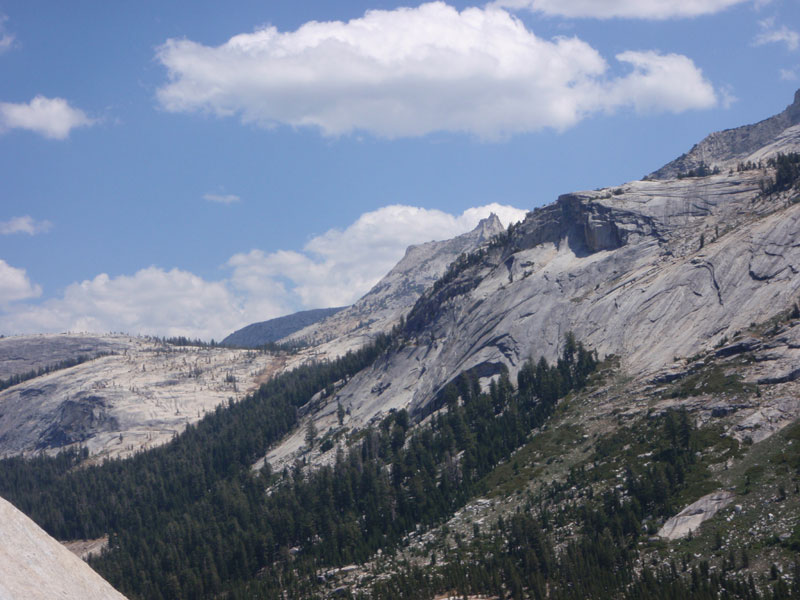 Cathedral Peak and Pennyroyal Arches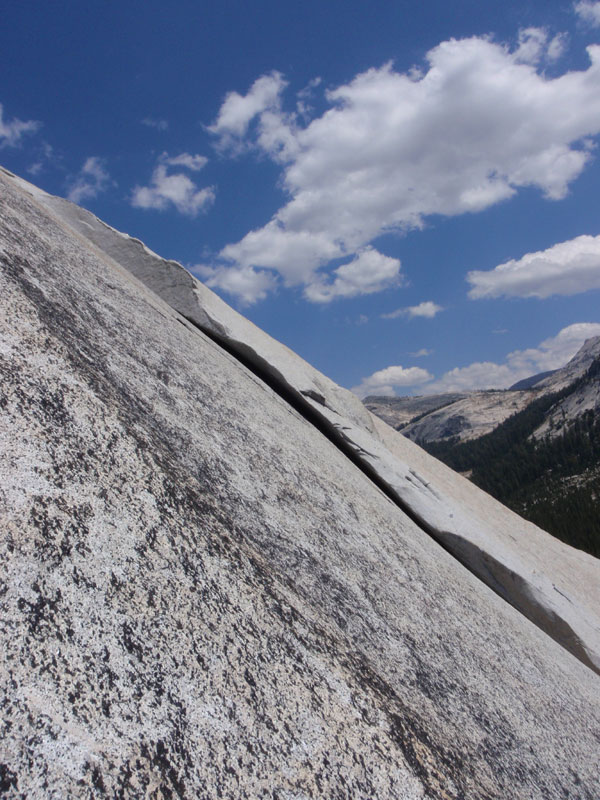 Great White Book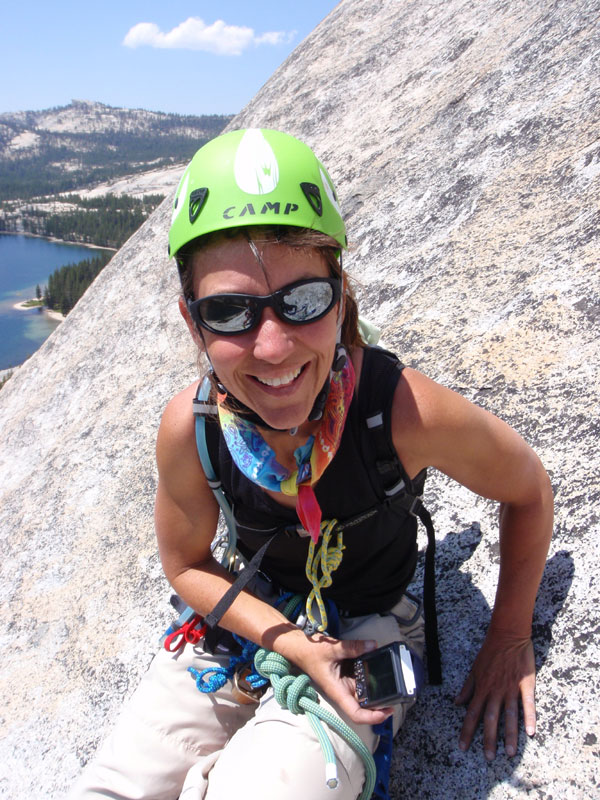 Bit of fisheye: Juli at top of 1st pitch of Eunuch

Mandatory self-portrait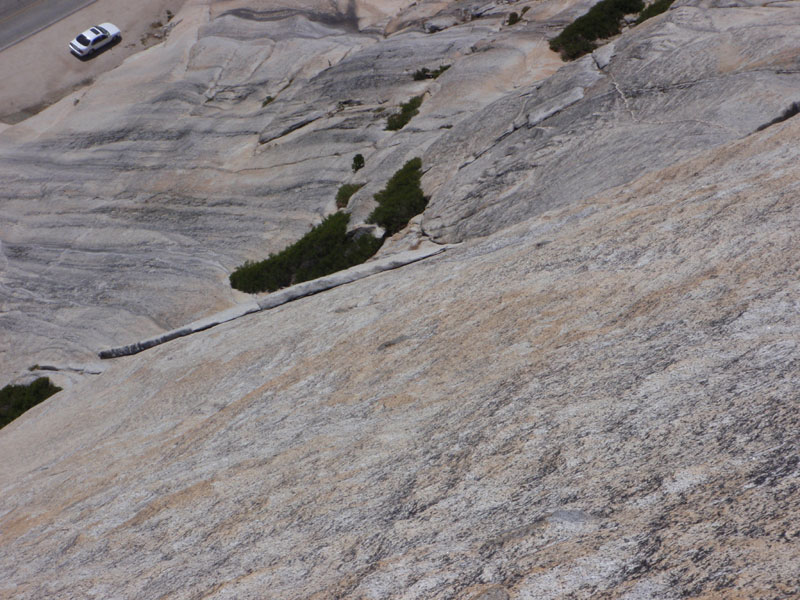 Looking back down to top of HF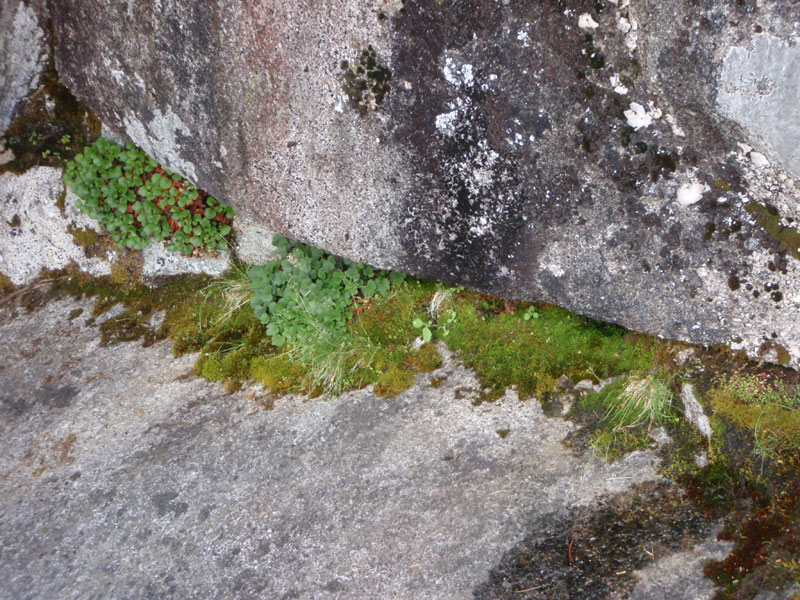 Garden on SPD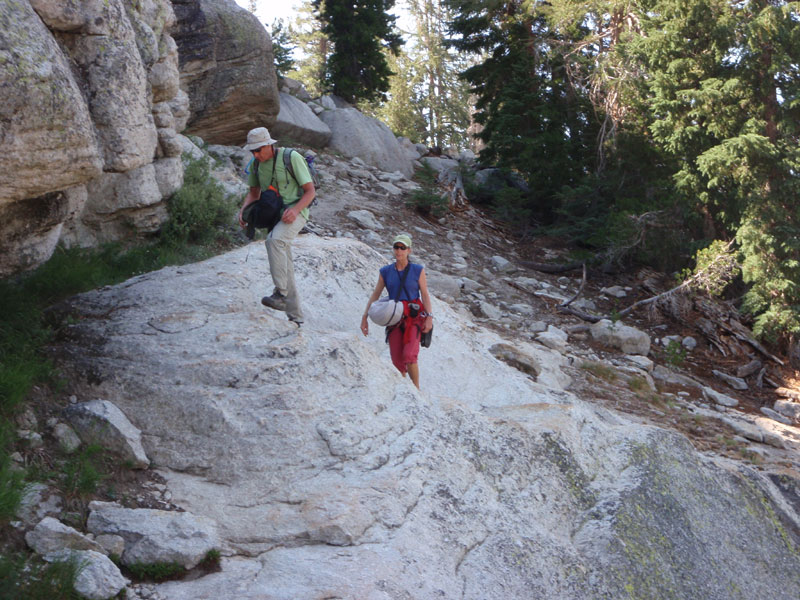 Day 5: We climb first three pitches of Shagadelic. We let a party of two go ahead of us—they plan to top out and walk off, and we figure they'll be faster than us. At base of Medlicott Dome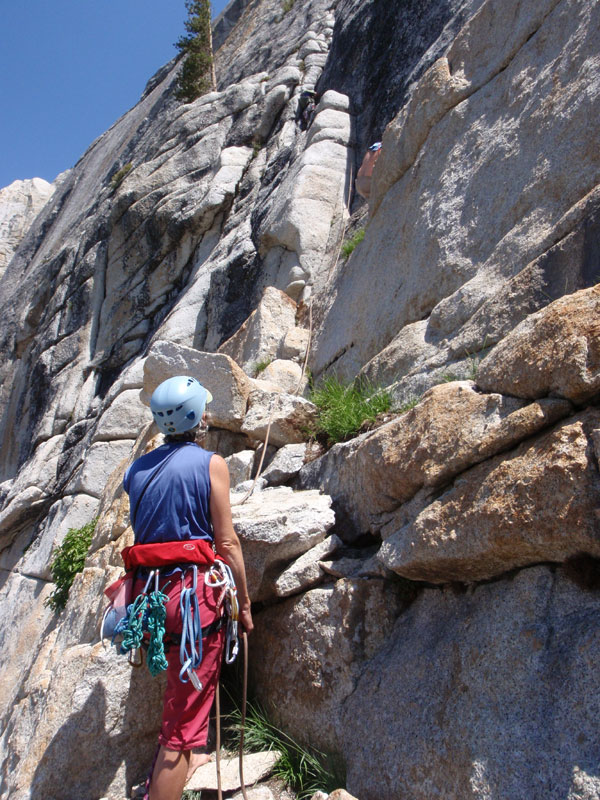 Dave starts first pitch of Shagadelic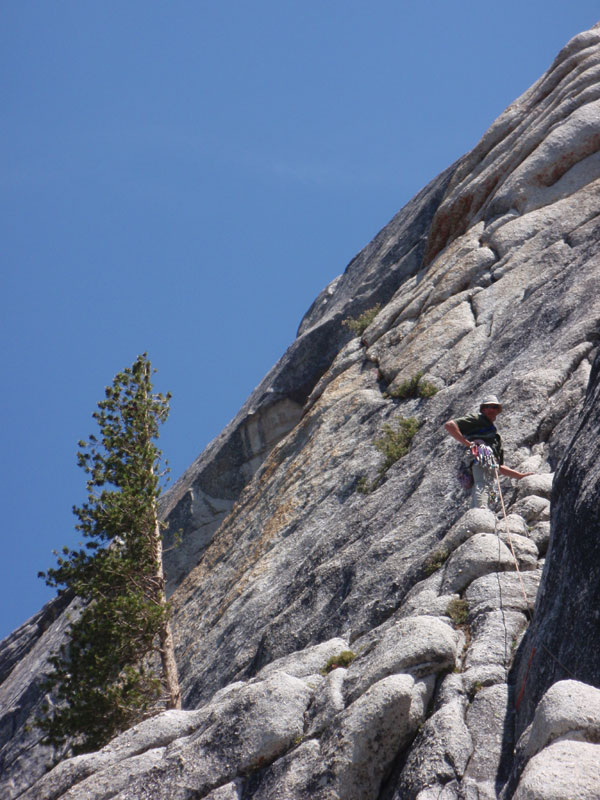 Ready to transition to face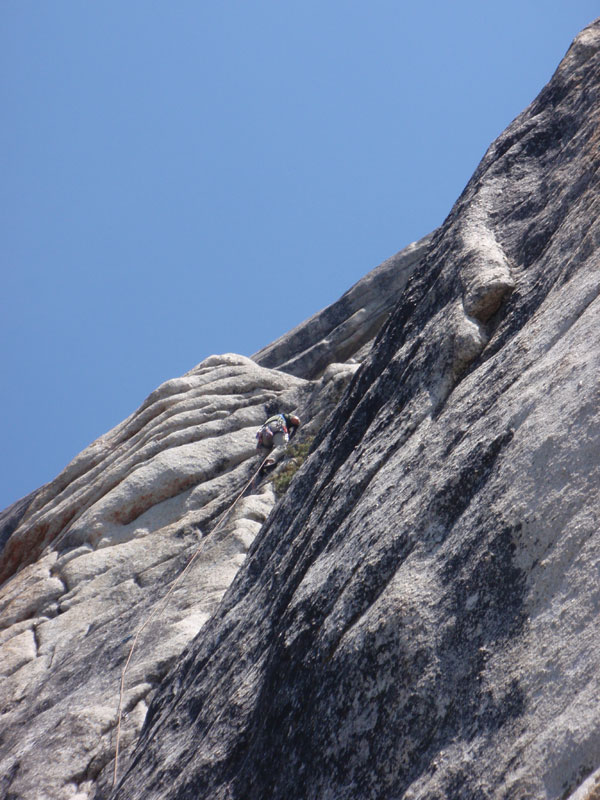 Almost to top of 1st pitch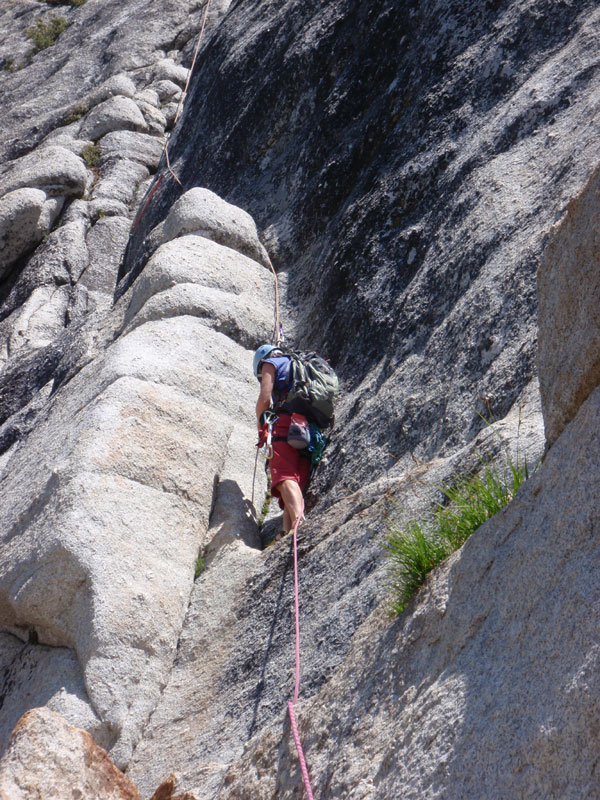 April starts on 1st pitch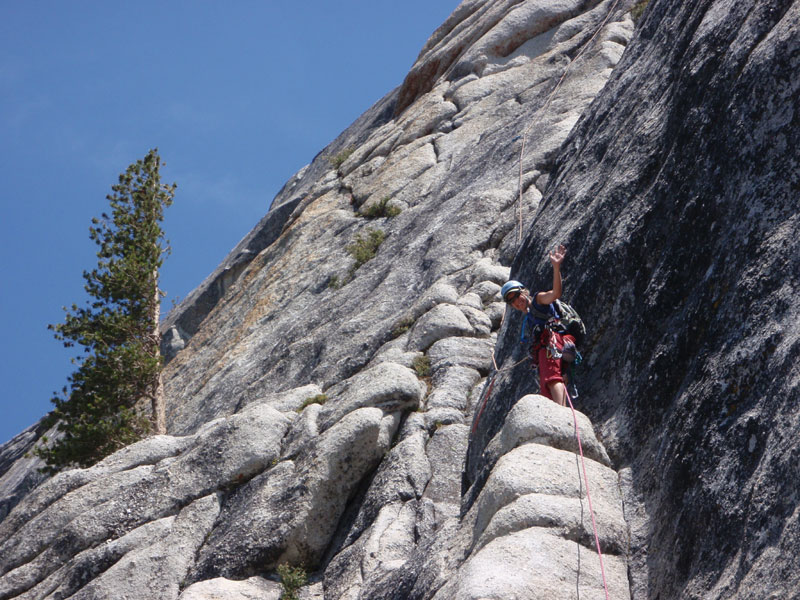 At top of crack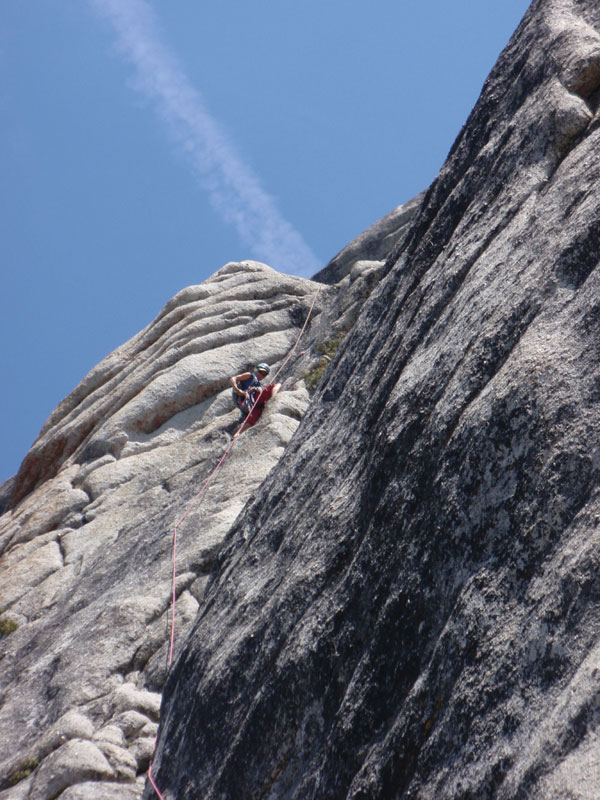 and onto face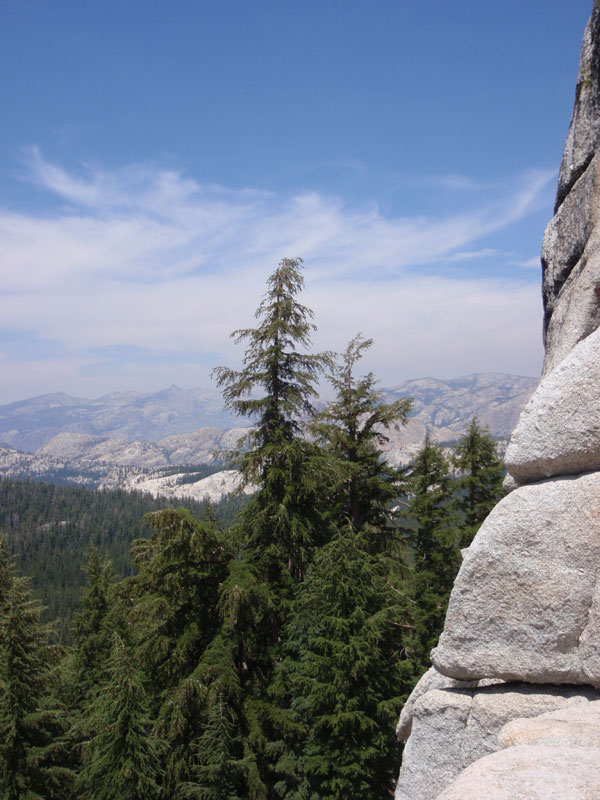 Trees from base of Shagadelic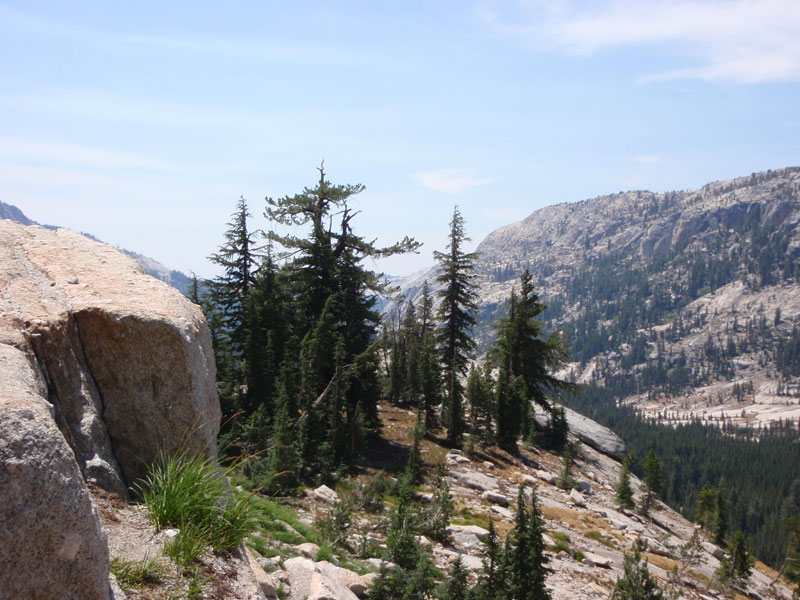 More trees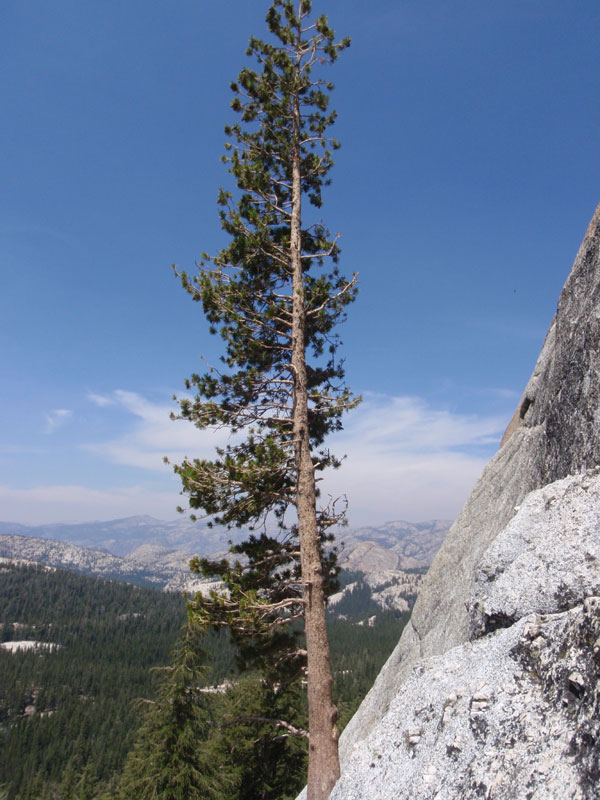 Tree on ledge halfway up 1st pitch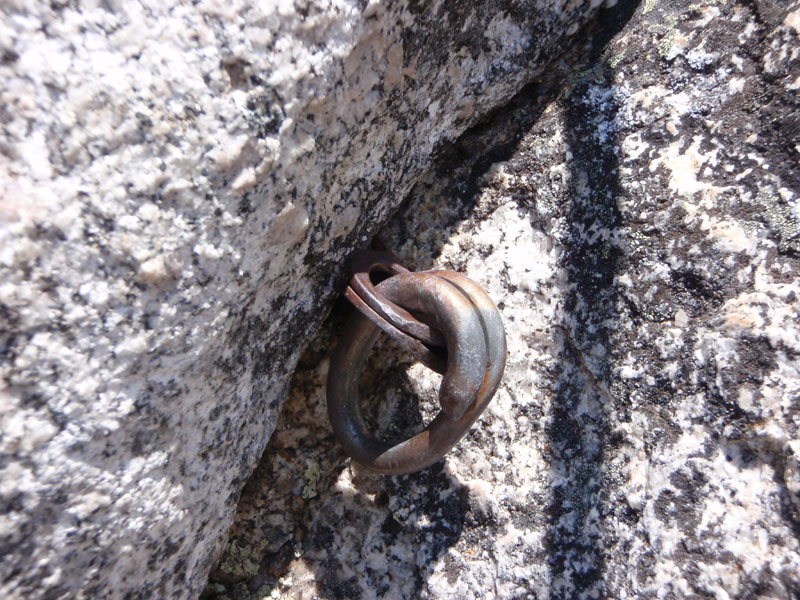 Piton on the 1st pitch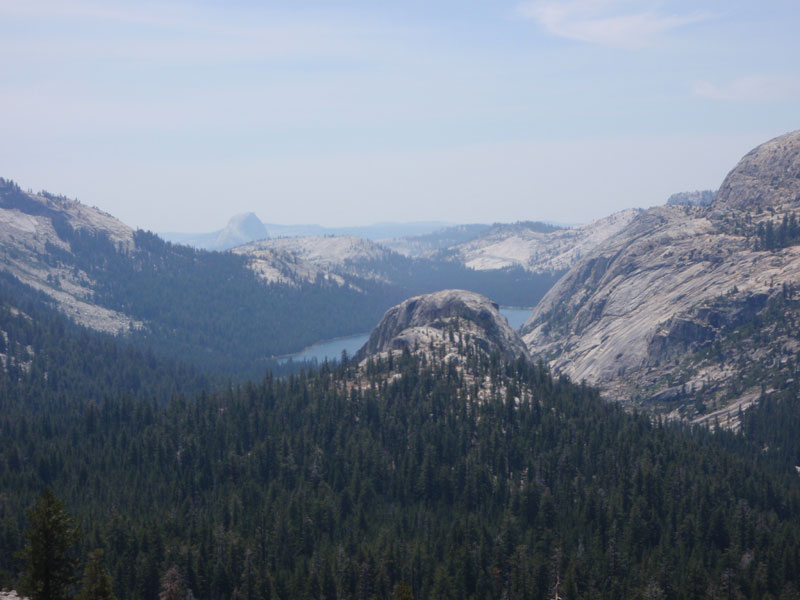 Pywiak Dome, Tenaya Lake and Half Dome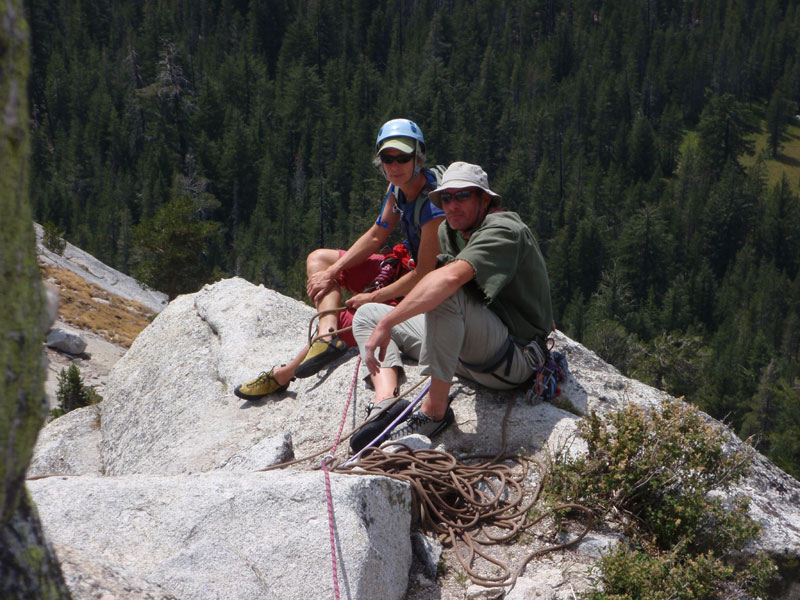 Hanging out, waiting for other party to climb 3rd pitch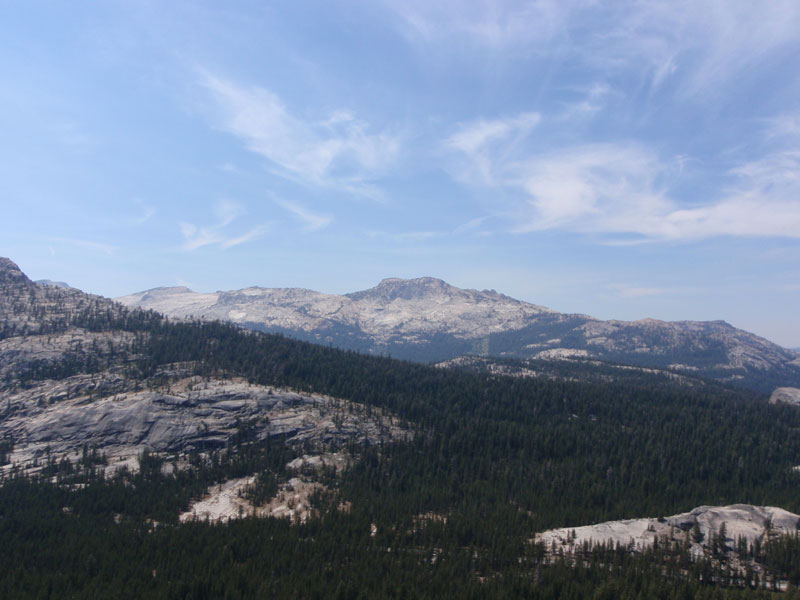 Tuolumne Peak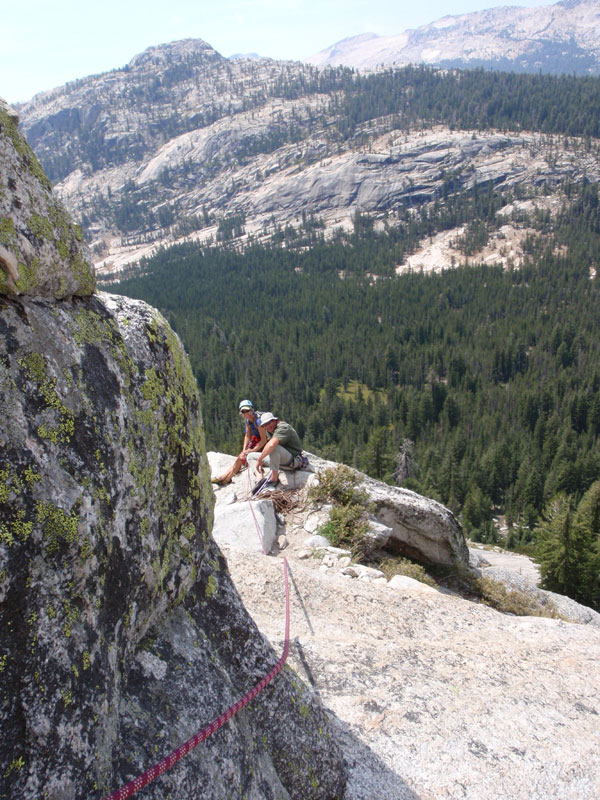 More waiting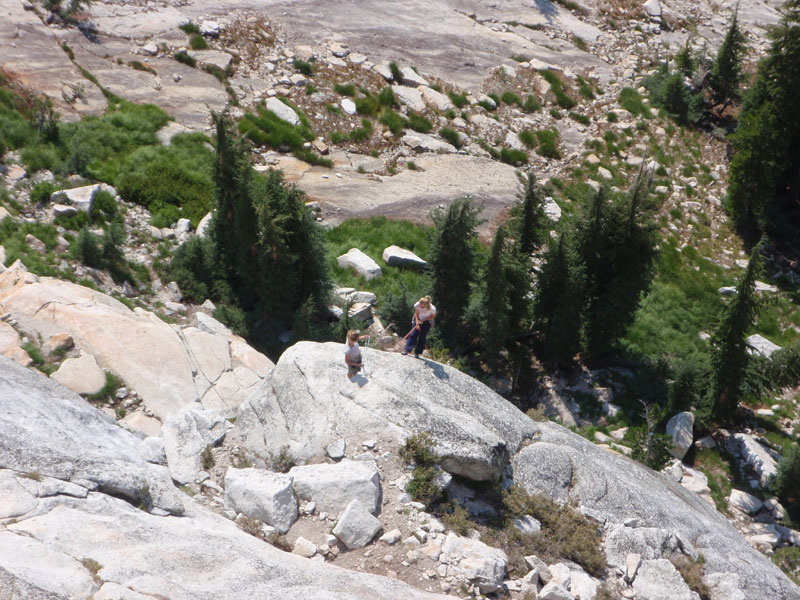 Party of three came up after us, but tired of waiting, so rapped off 1st pitch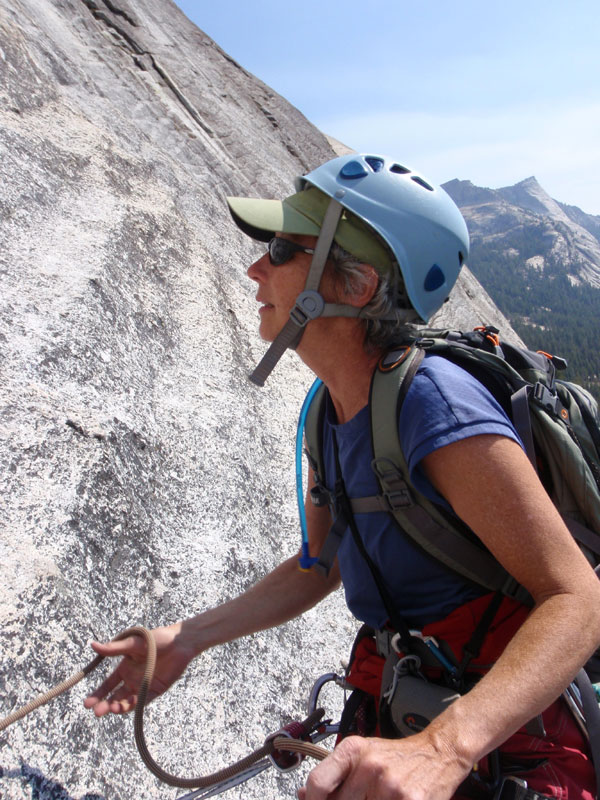 April belays Dave on 3rd pitch (I led 2nd pitch)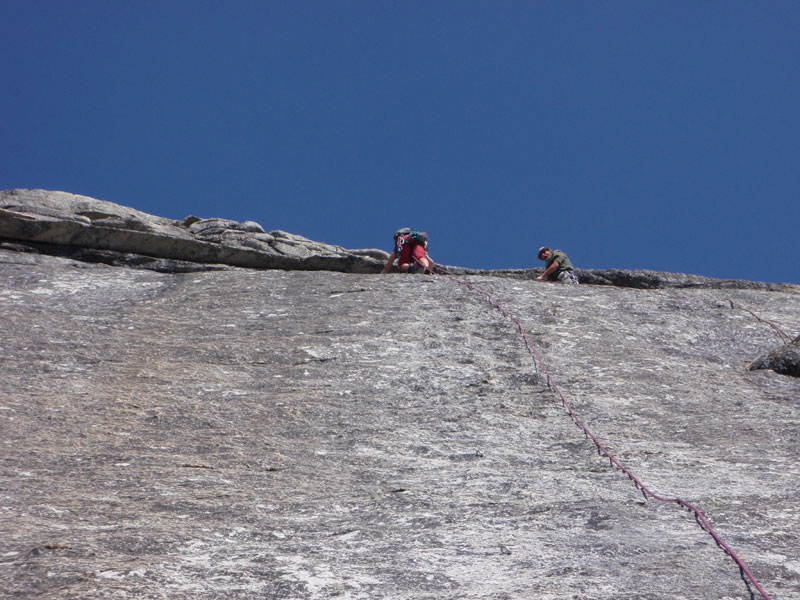 April nears top of 3rd pitch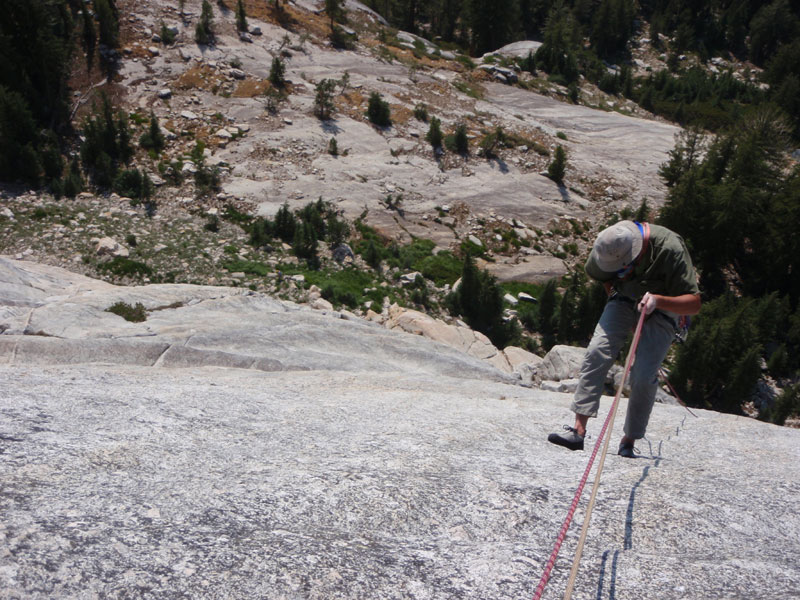 Dave raps off 3rd pitch (pull red!)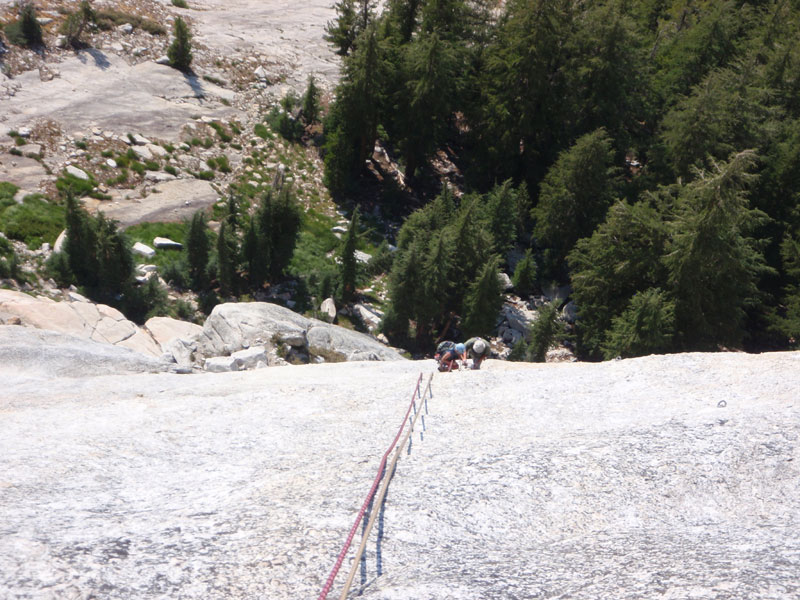 April and Dave back at top of 2nd pitch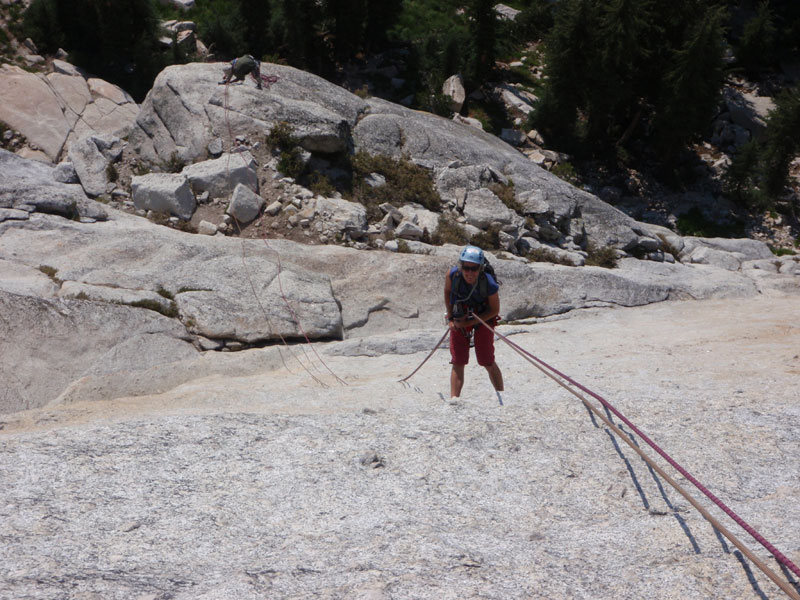 April raps 2nd pitch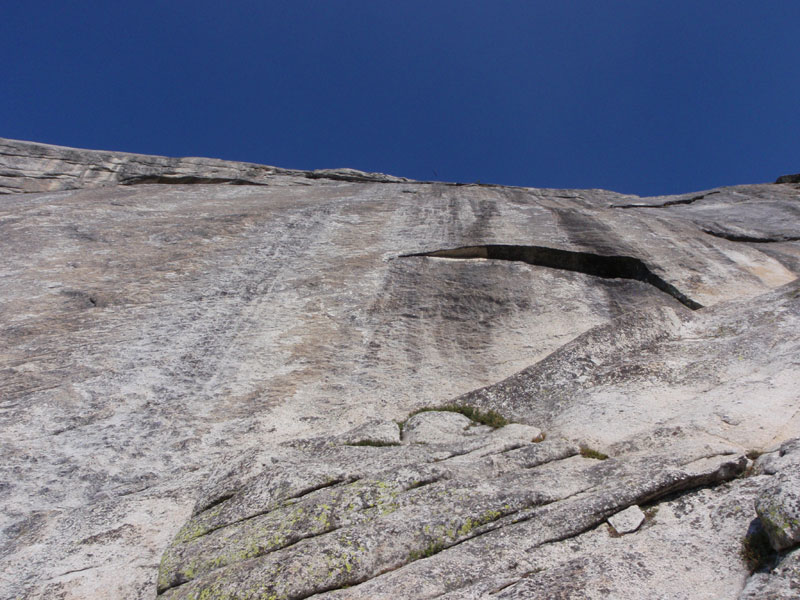 Looking back at 2nd pitch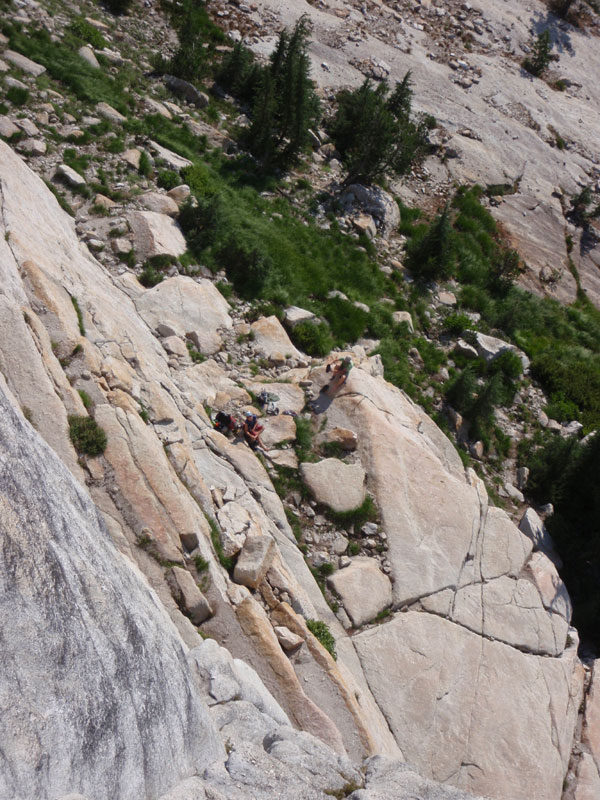 Ah!!! Time to get those shoes off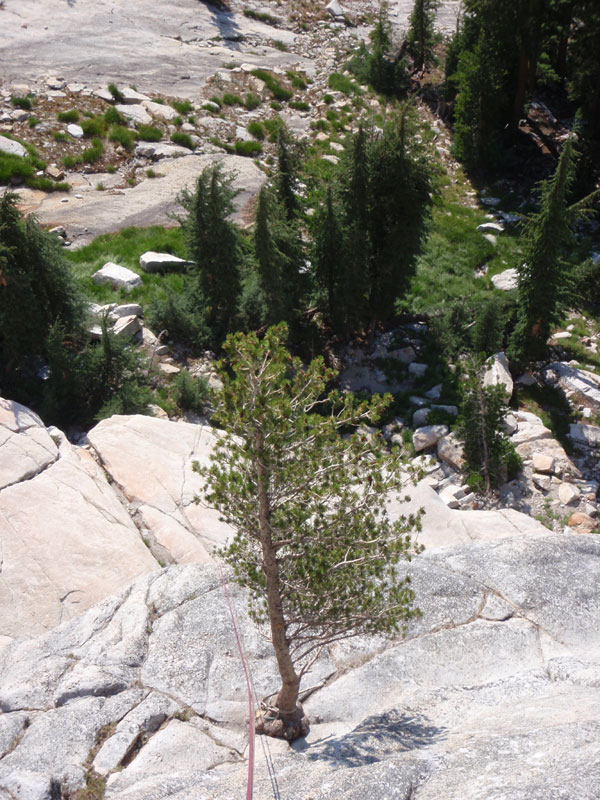 Mid-way tree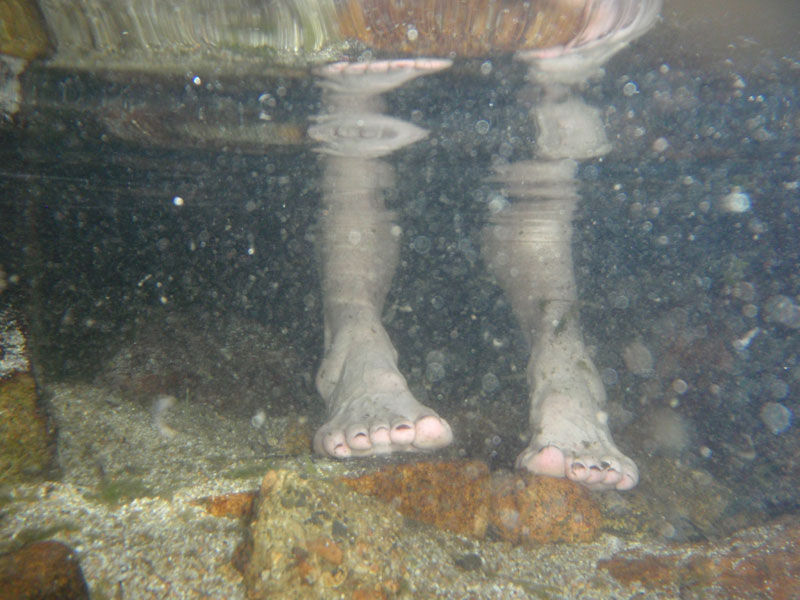 April soaks her feet in the river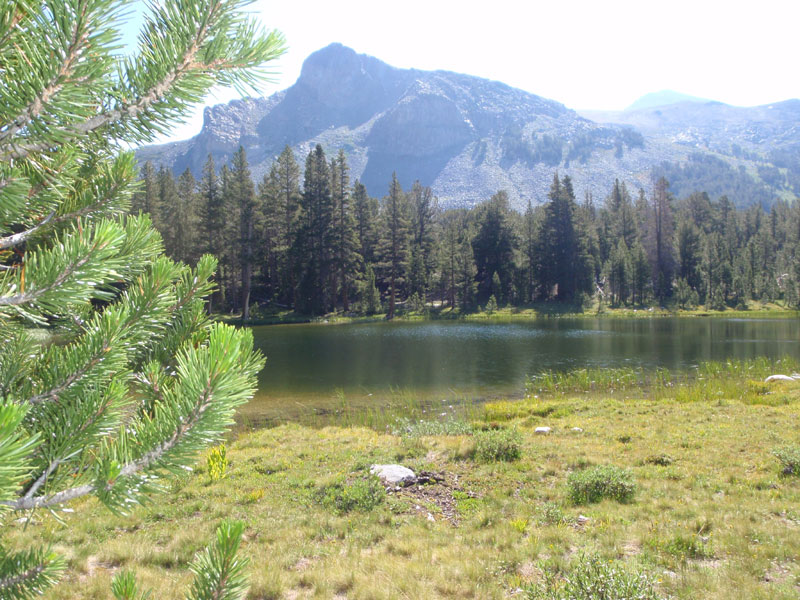 Day 6: I climb Mount Dana while Keeter (B-day boy), April and Dave climb Holdless Horror. One of the ponds at Tioga Pass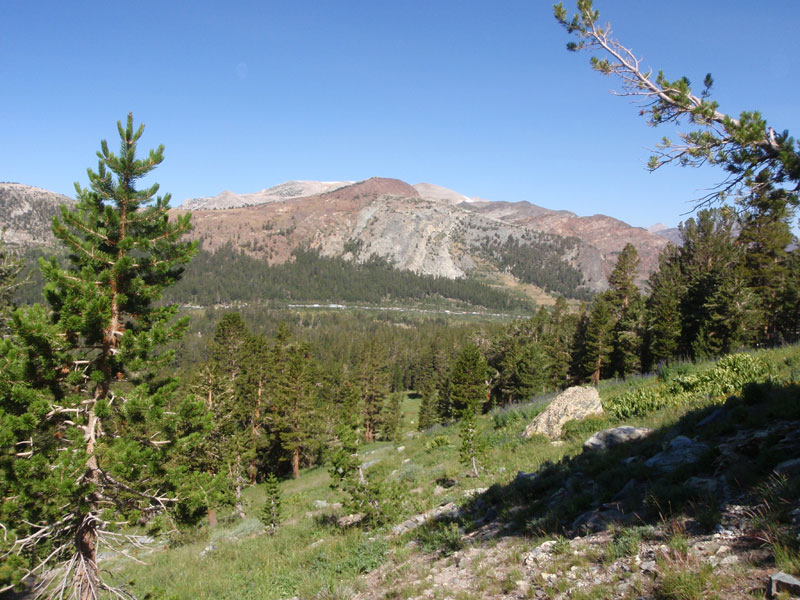 Long line of cars waiting to get into the park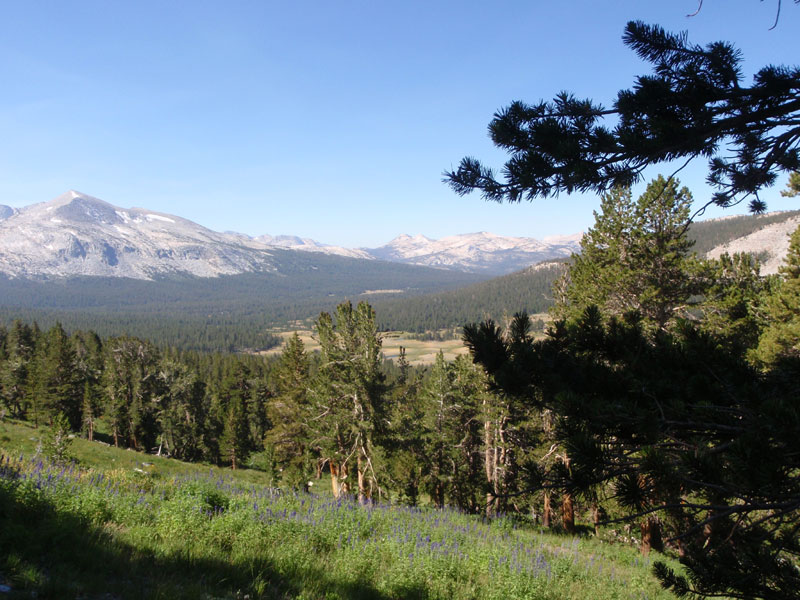 Hillside meadow, with Dana Meadows below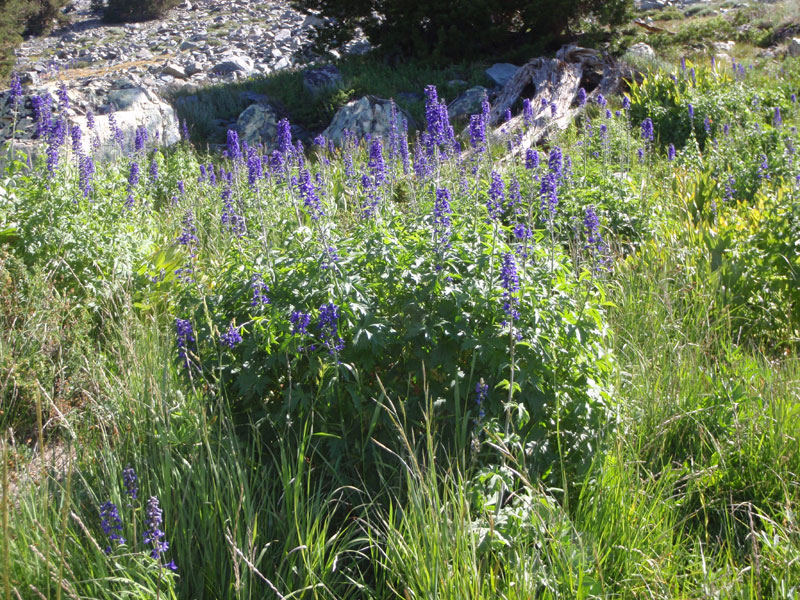 Delphinium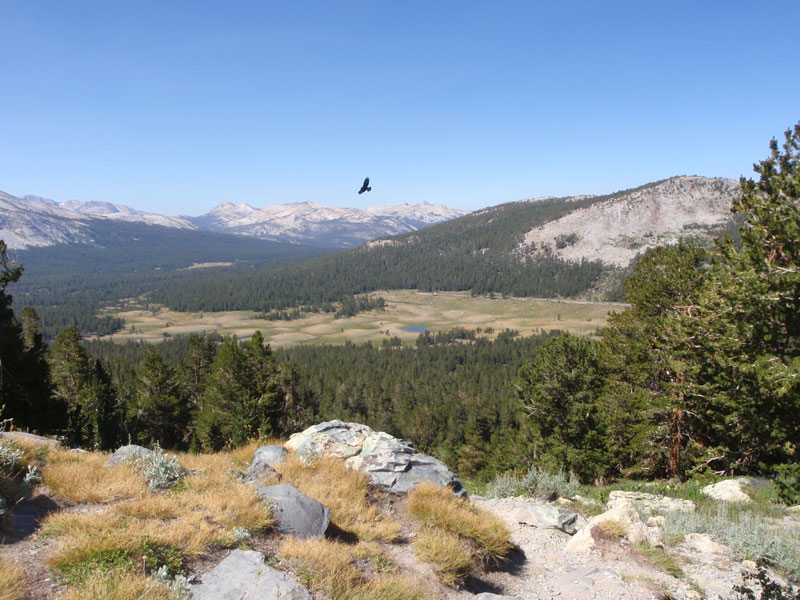 Soaring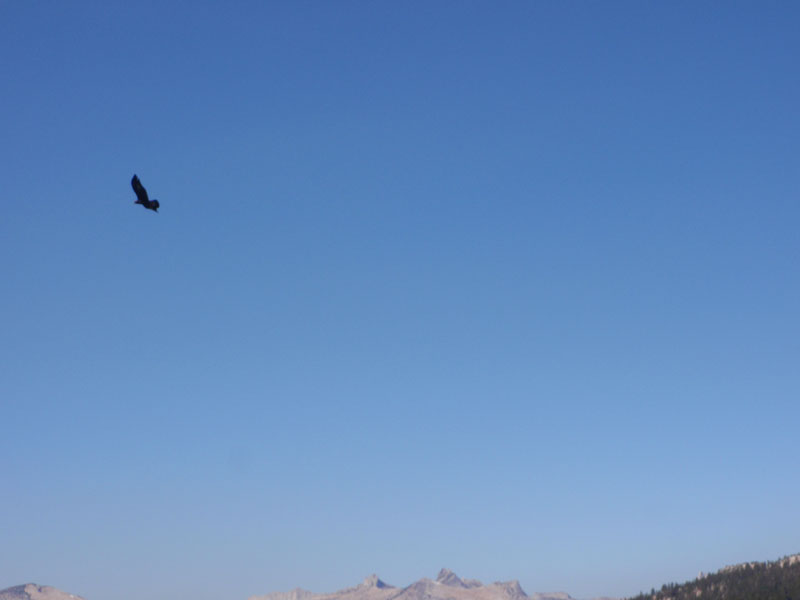 More soaring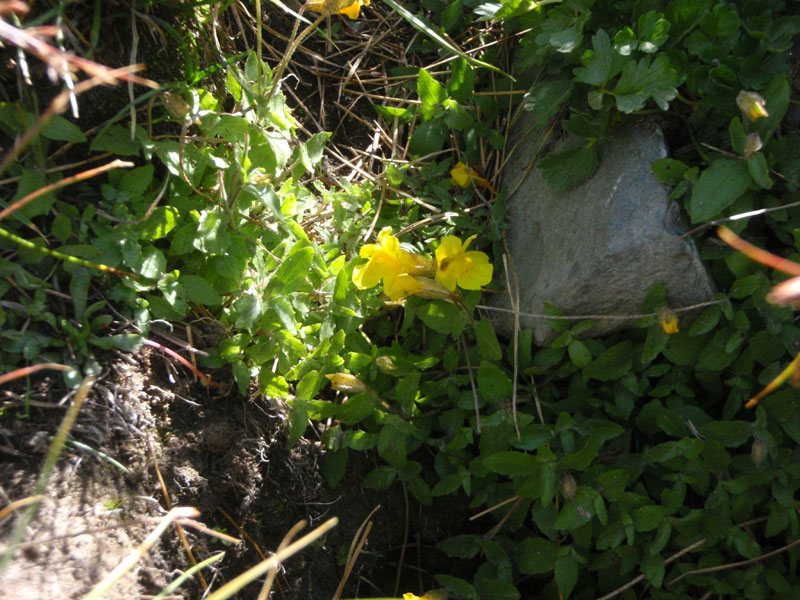 -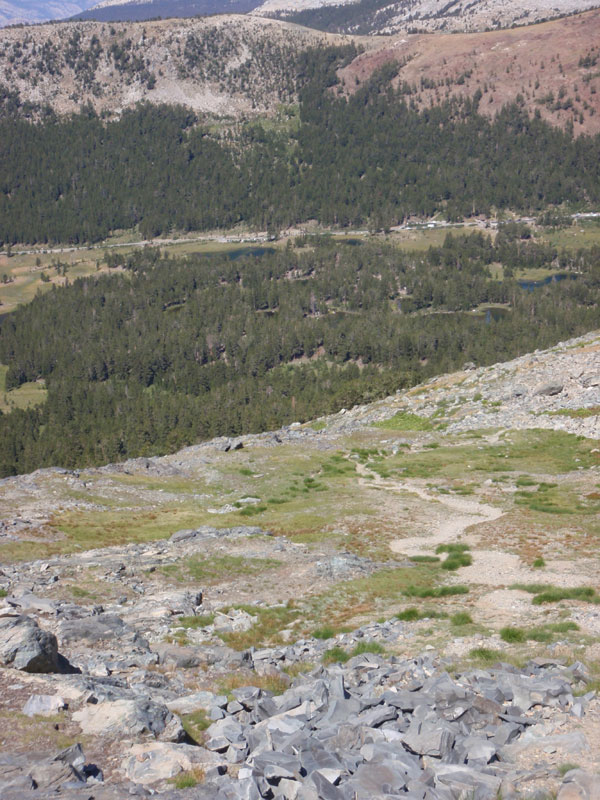 Looking back down at 1st half of trail, and Tioga Pass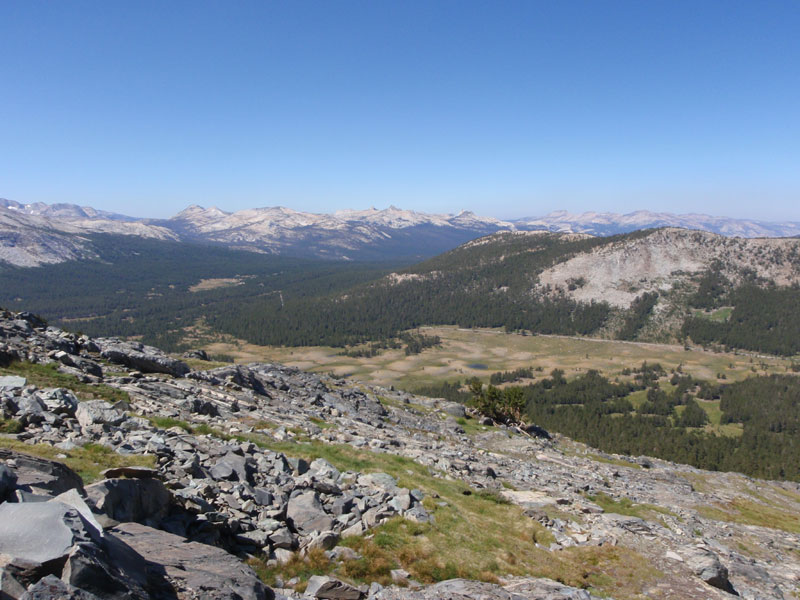 Dana Meadows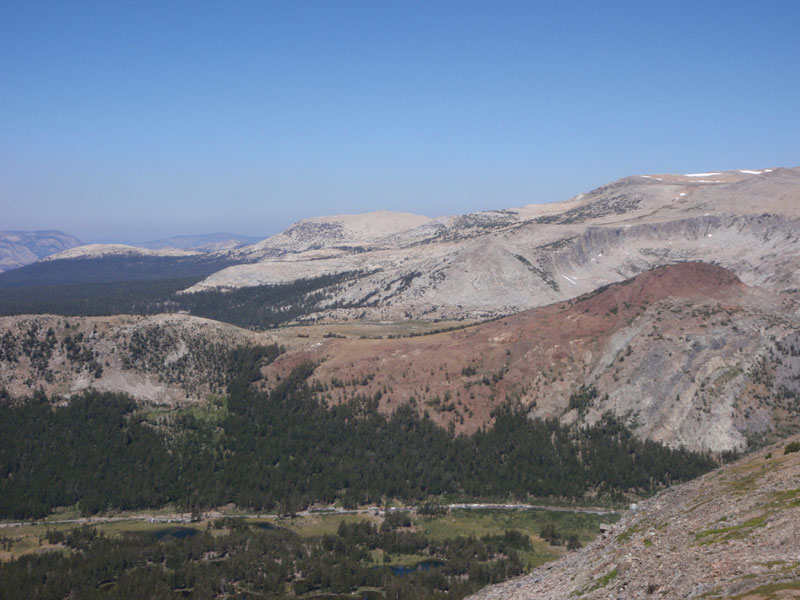 Gaylor Peak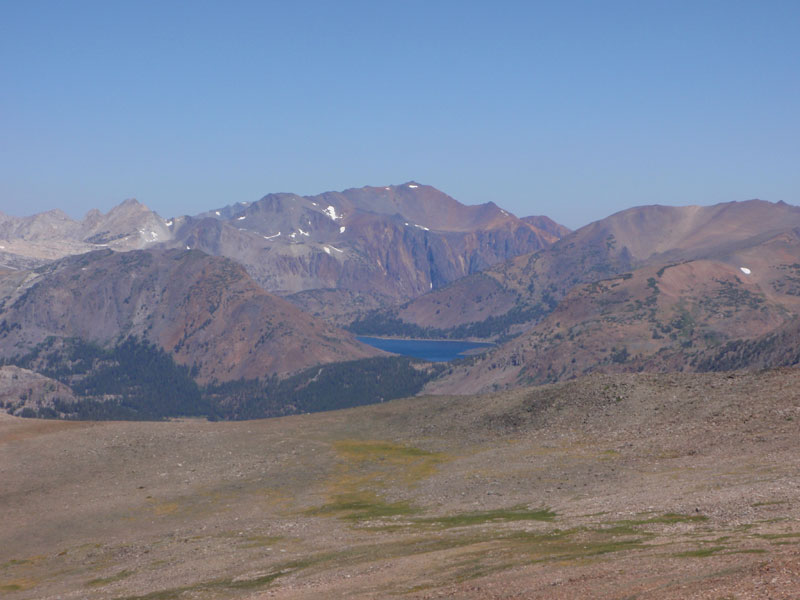 Saddlebag Lake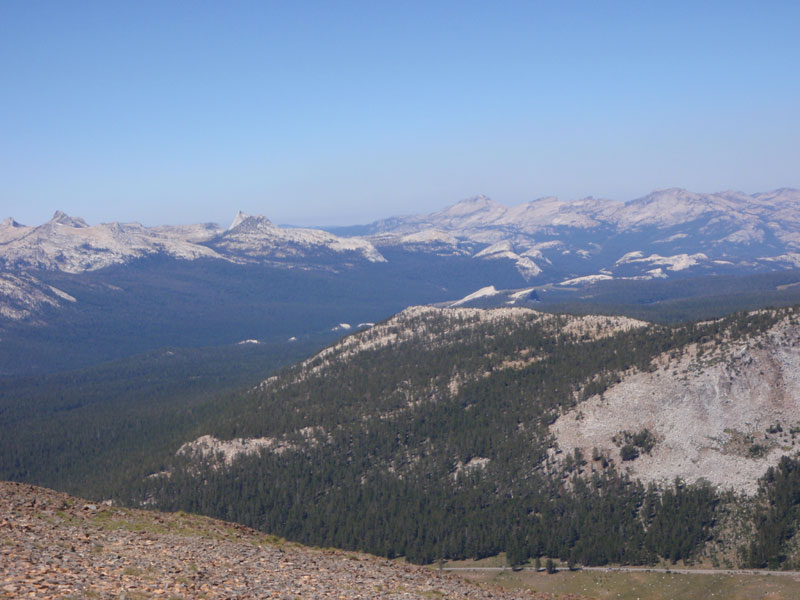 West to TM

Dana Peak comes into view: half way there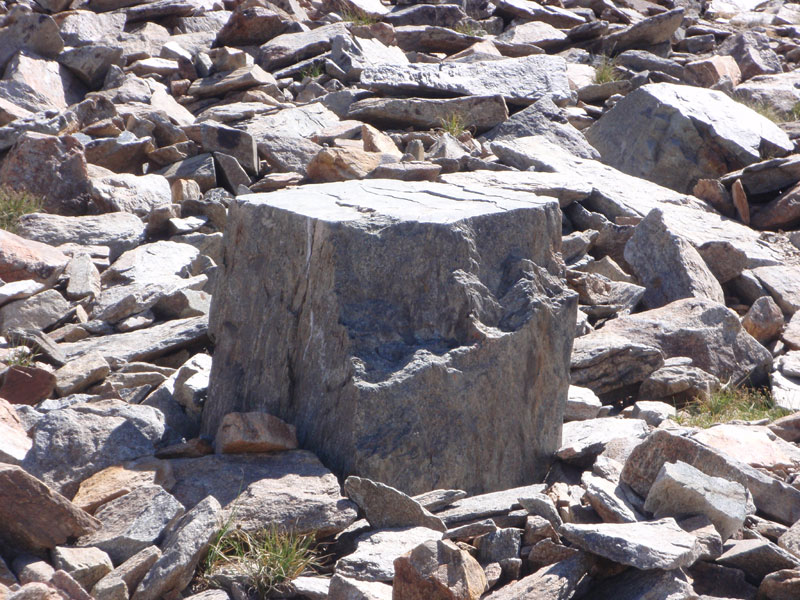 Odd block of a rock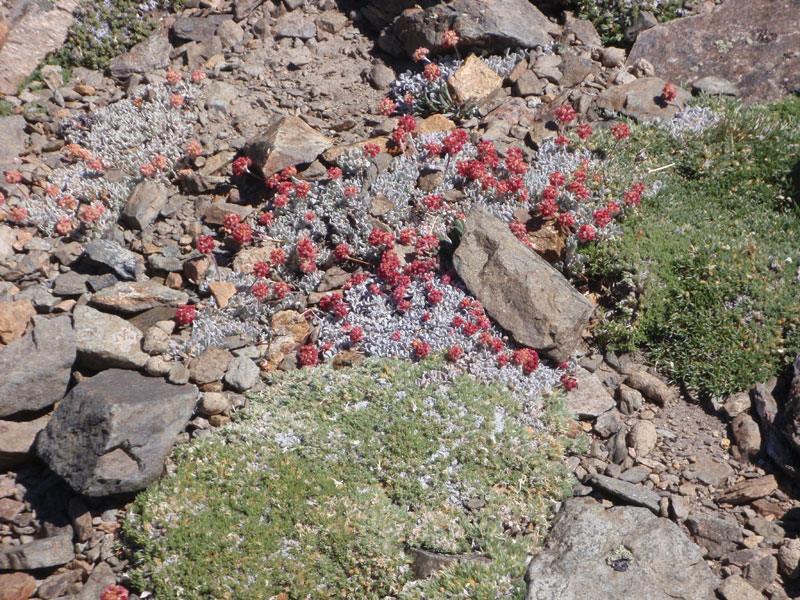 Stonecrop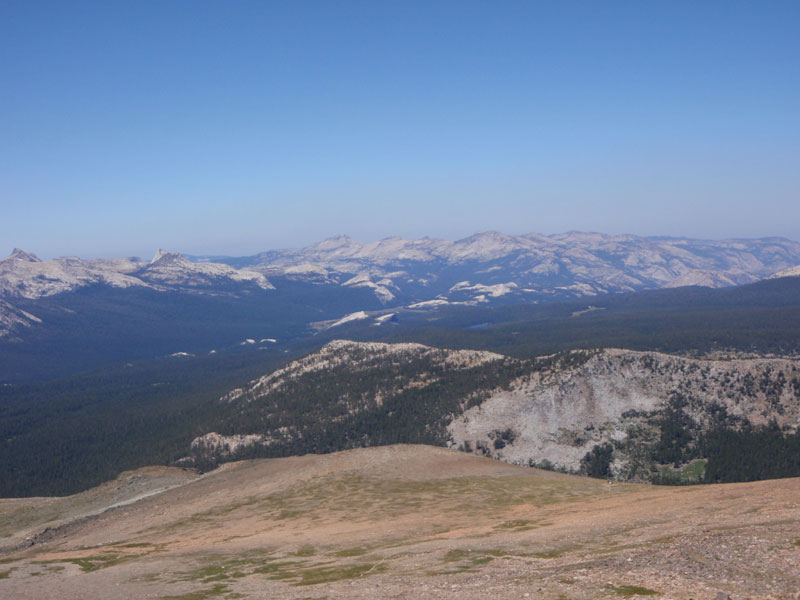 More of TM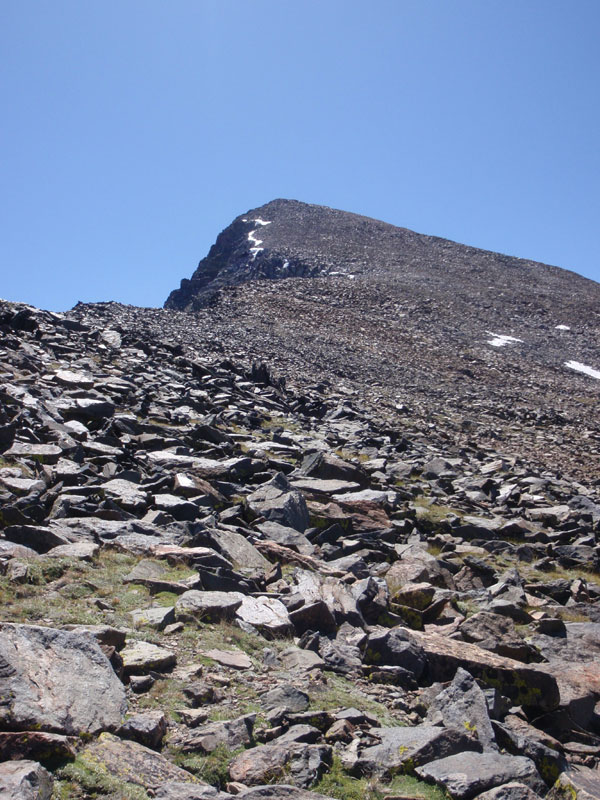 North ridge of Dana. I took the less-used trail from the saddle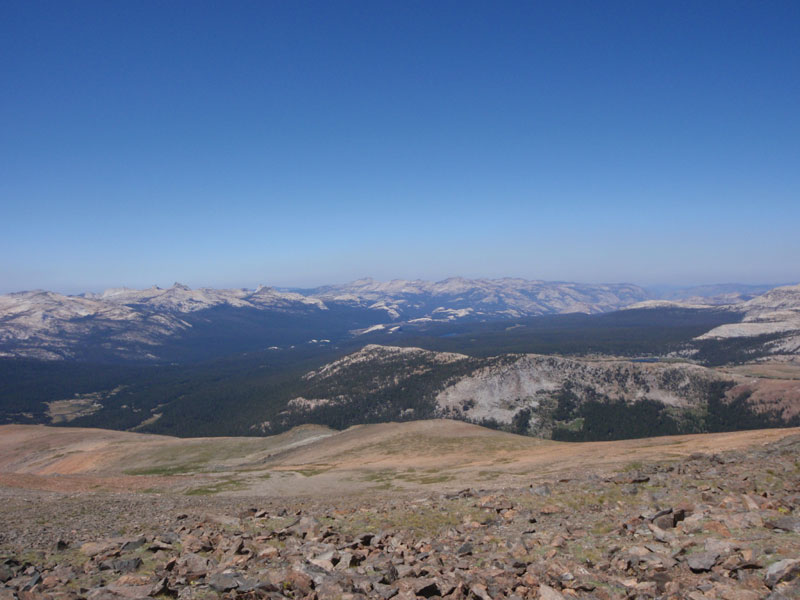 TM, again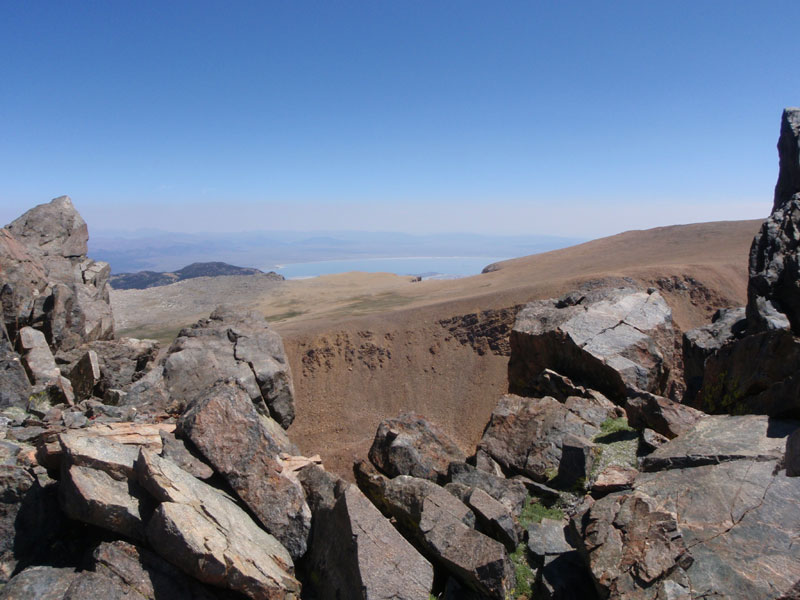 First view of Mono Lake, from the north ridge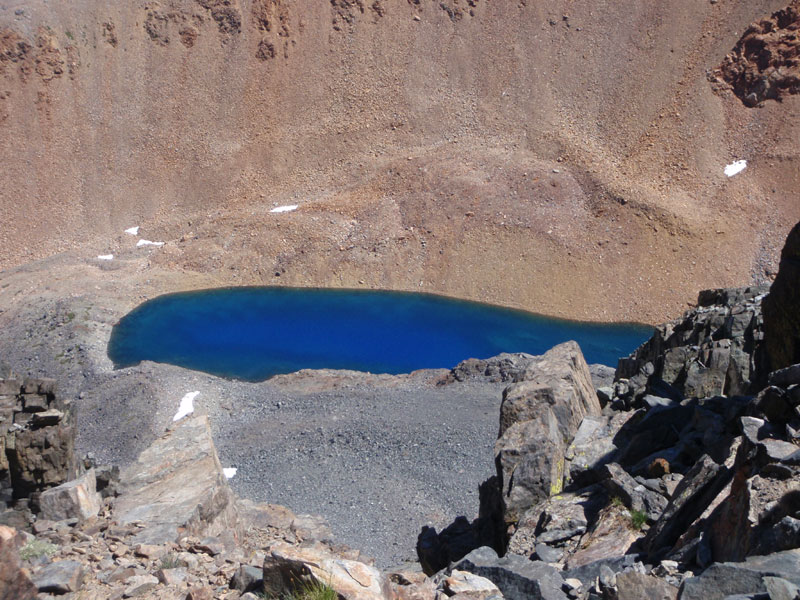 Dana Lake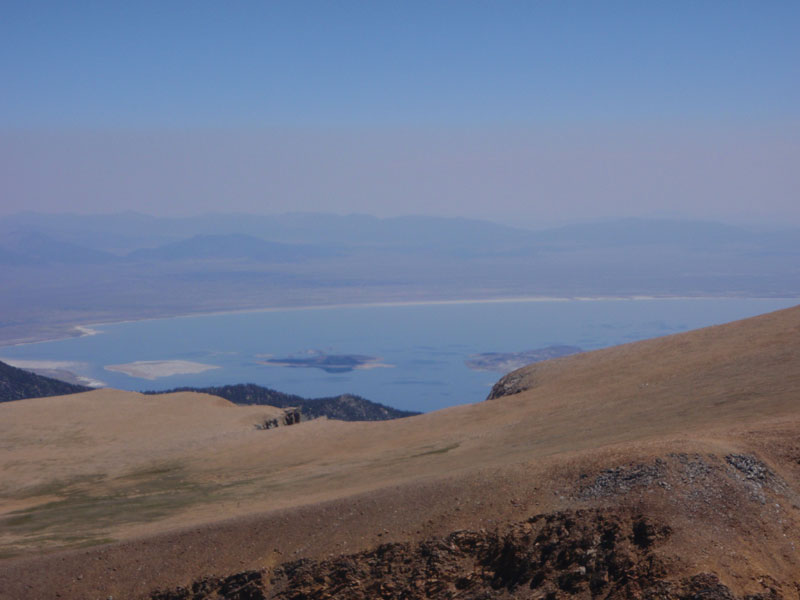 Dana Plateau and Mono Lake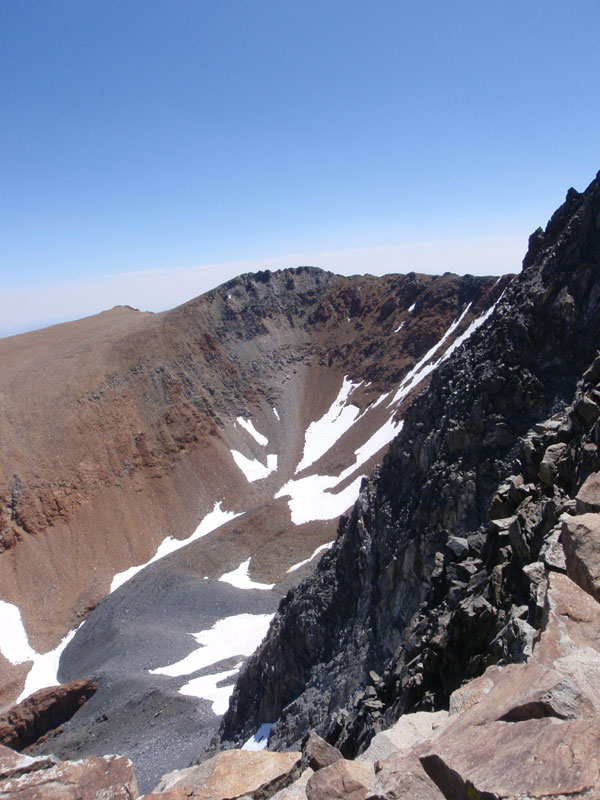 Head of Glacier Canyon

Snow bank at notch in ridge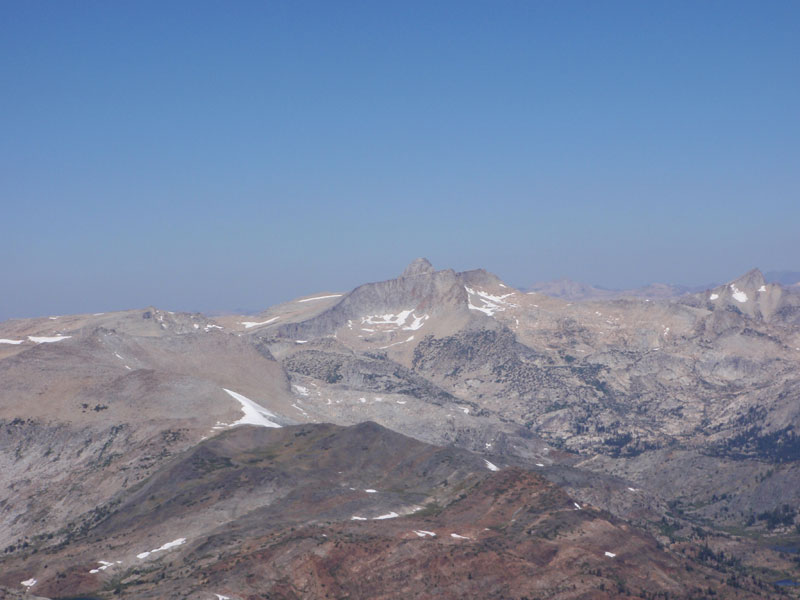 Mt. Conness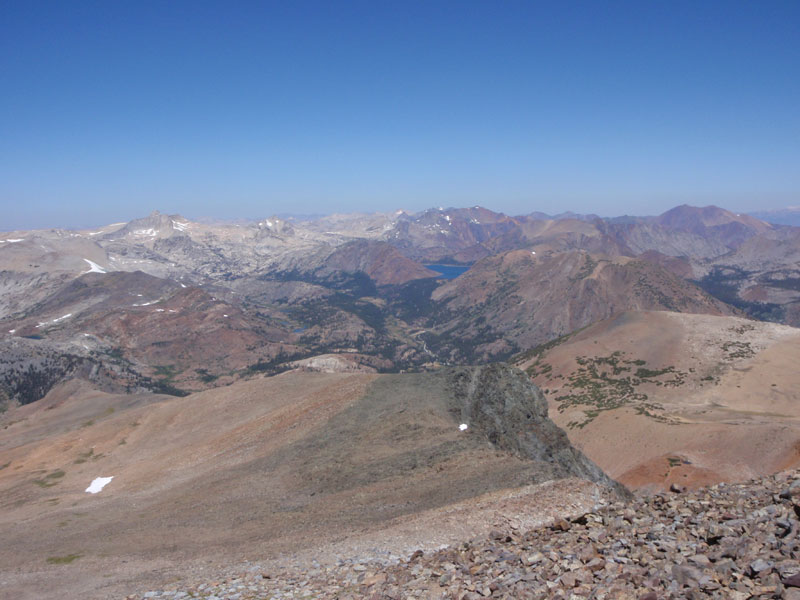 North from north ridge of Dana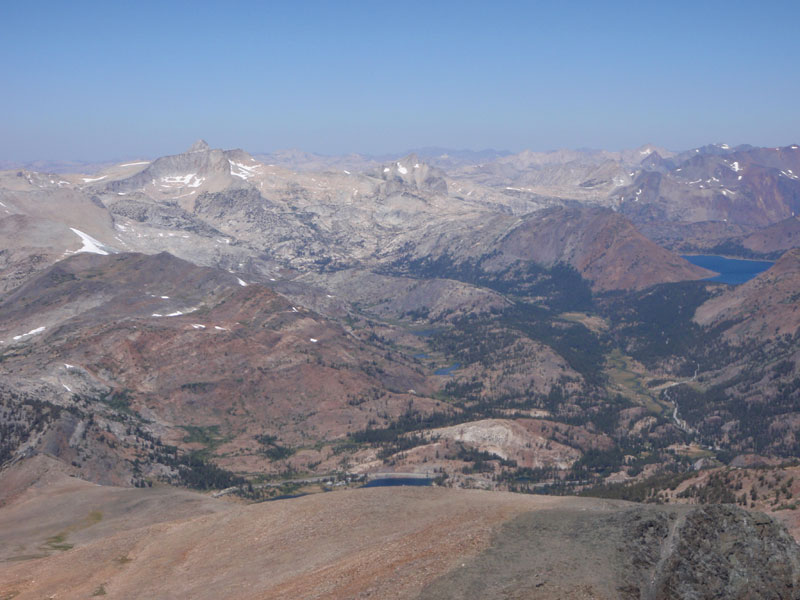 Tioga Lake just shows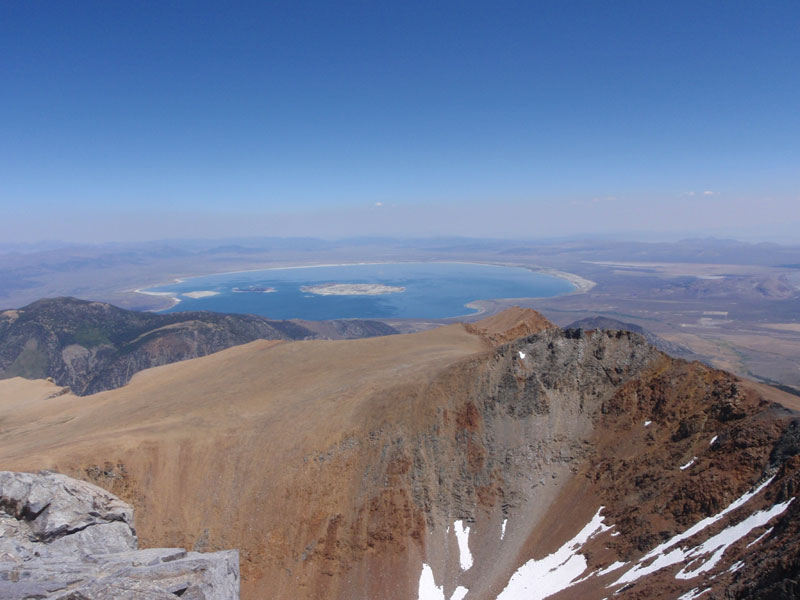 Mono Lake from summit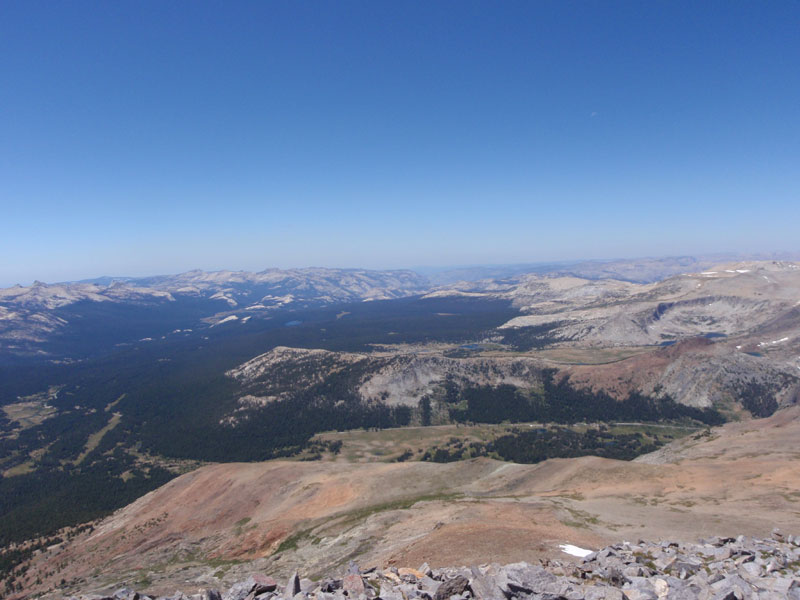 TM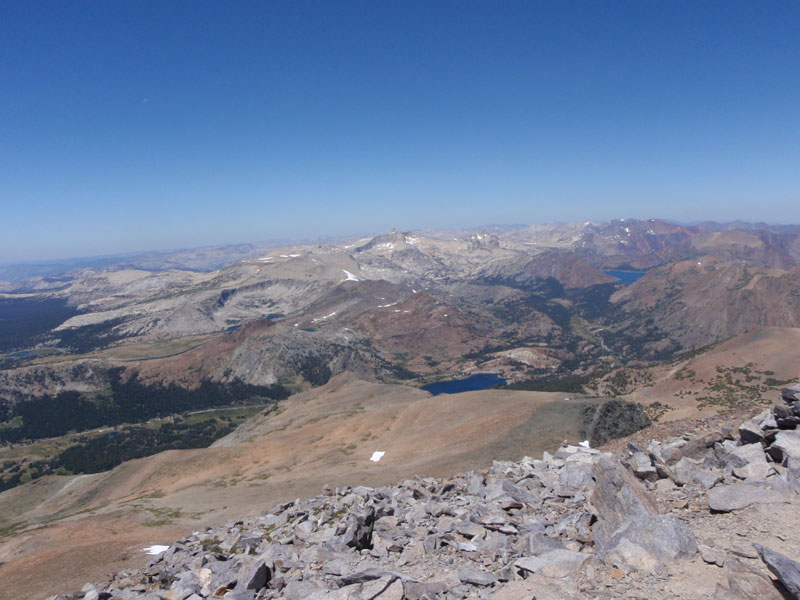 North from summit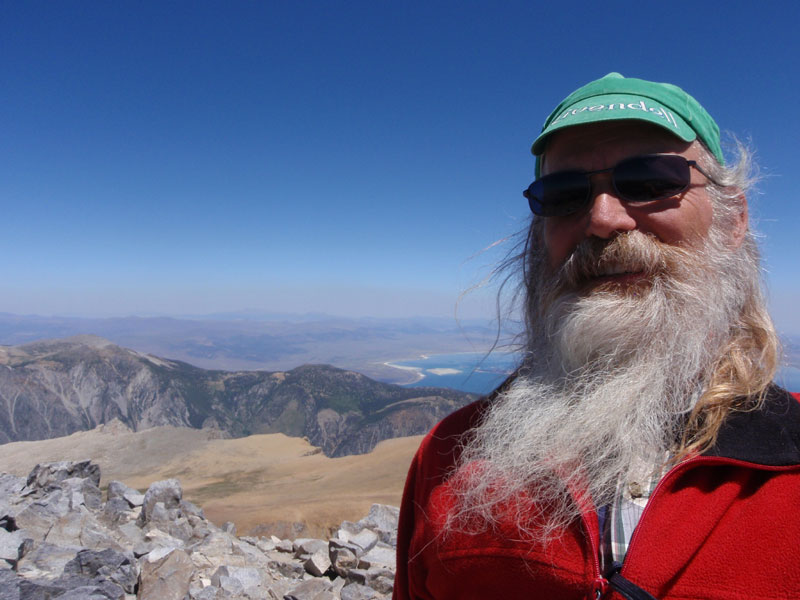 Summit portrait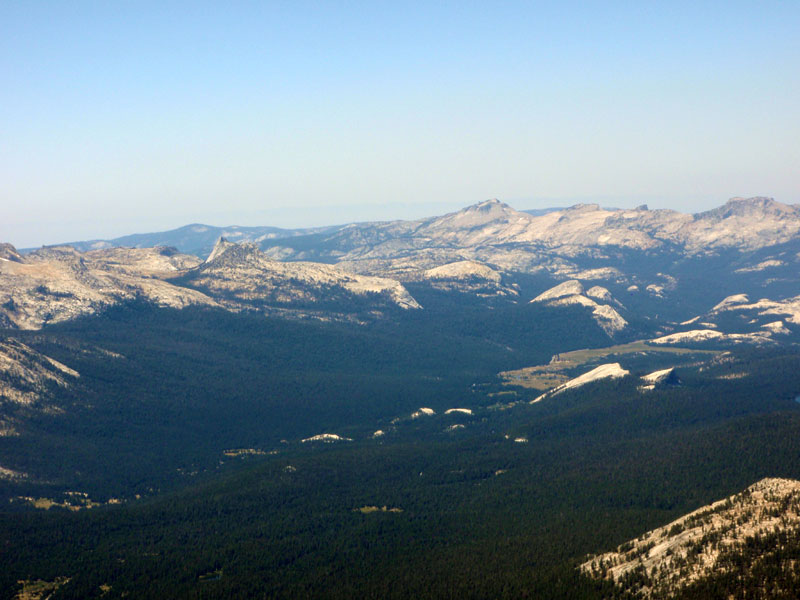 TM, again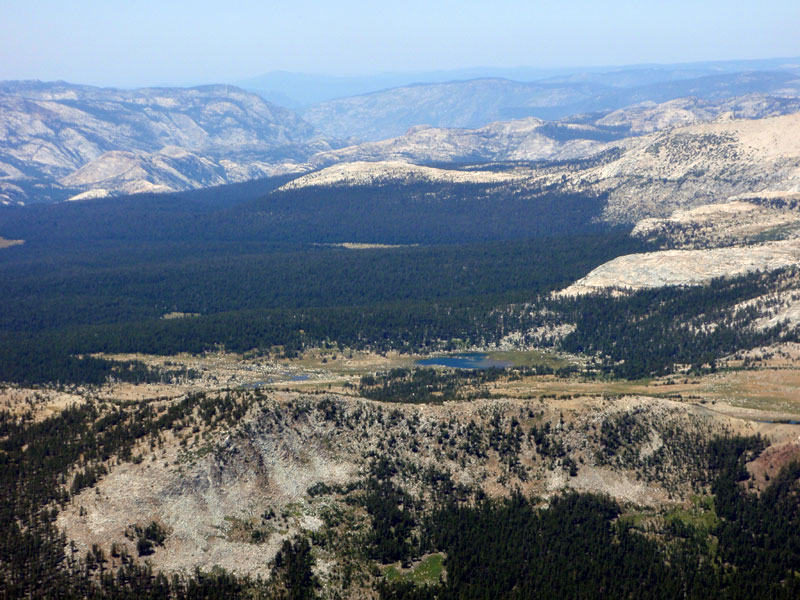 Dog Lake?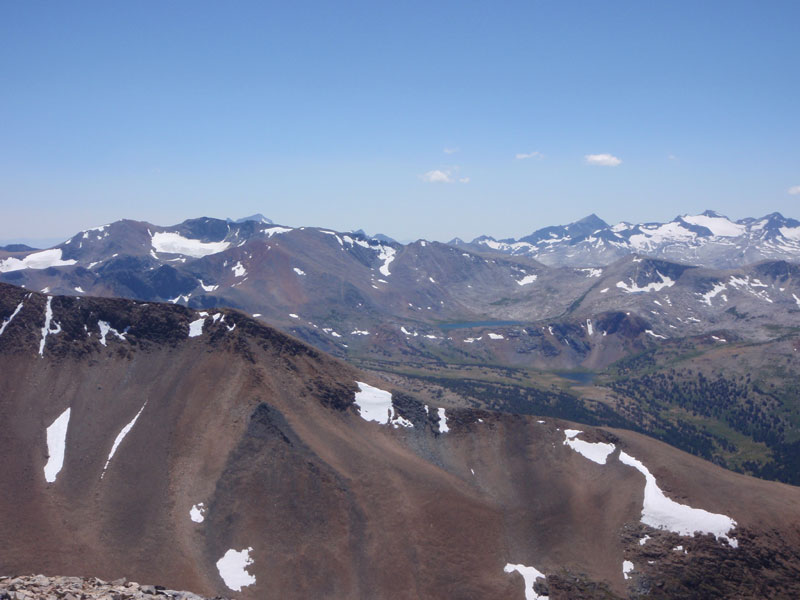 View to south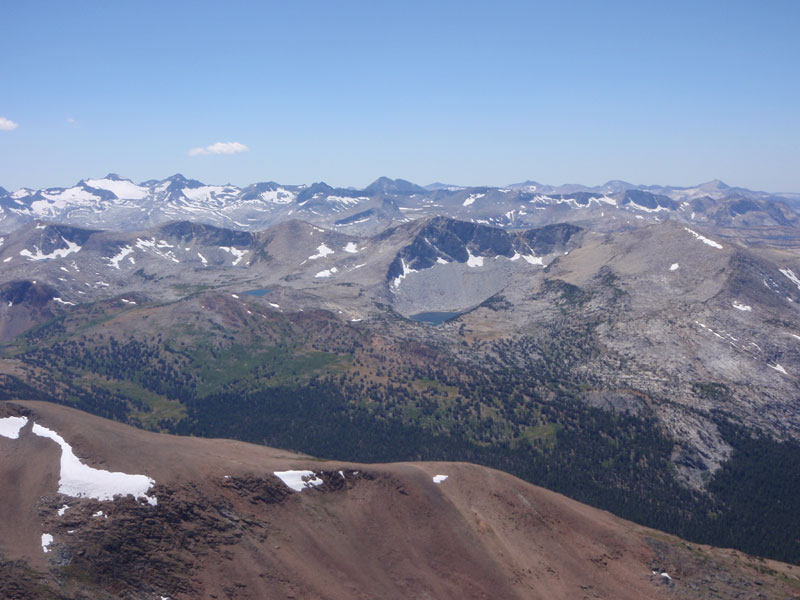 SW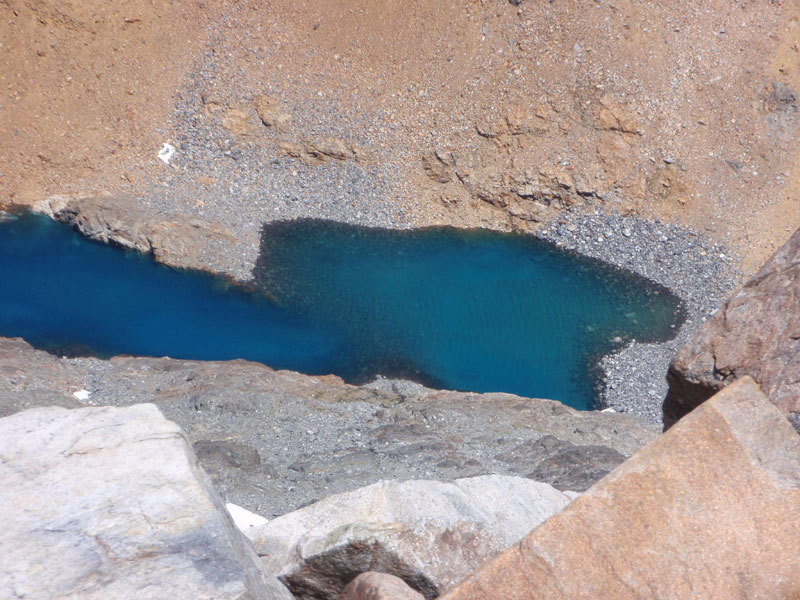 Dana Lake, again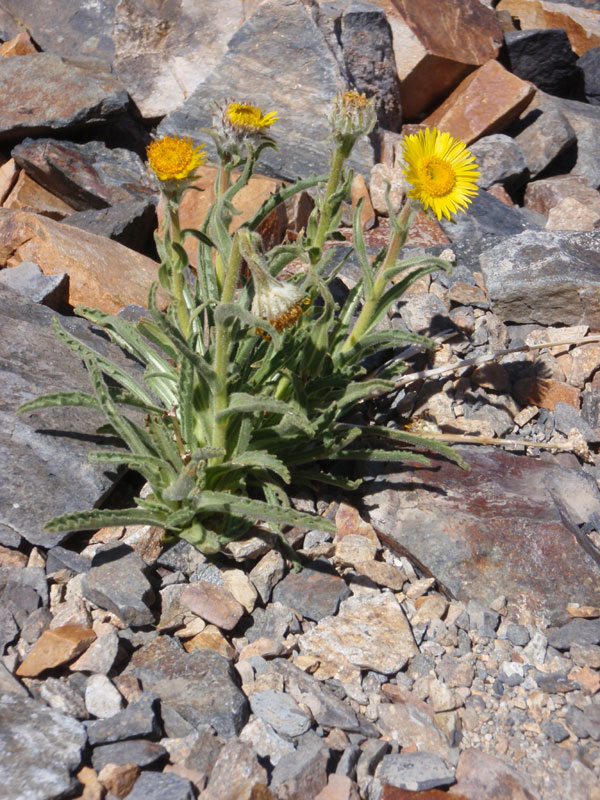 Flowers on the north ridge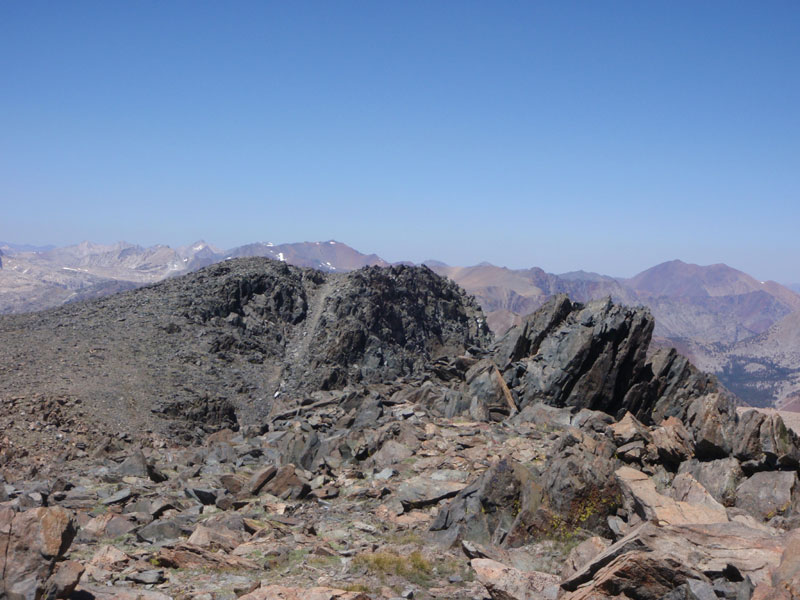 North ridge detail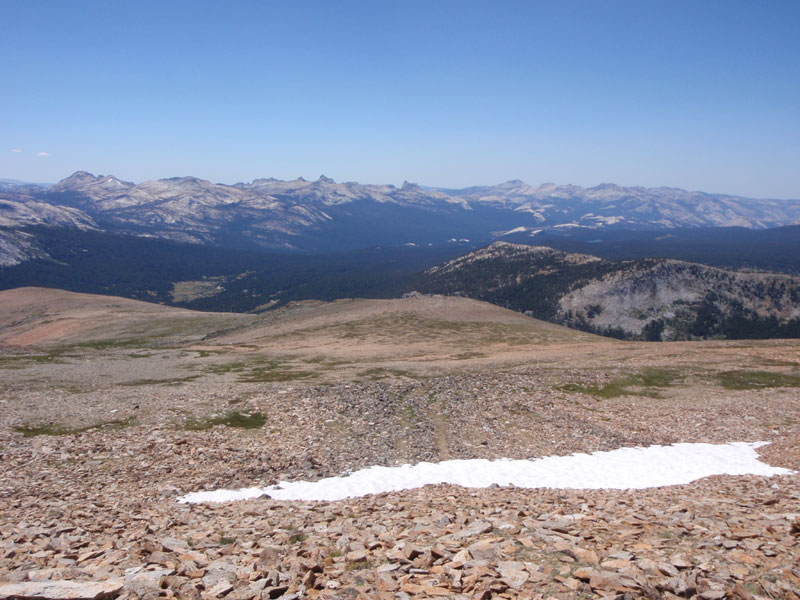 Snow bank on way back to saddle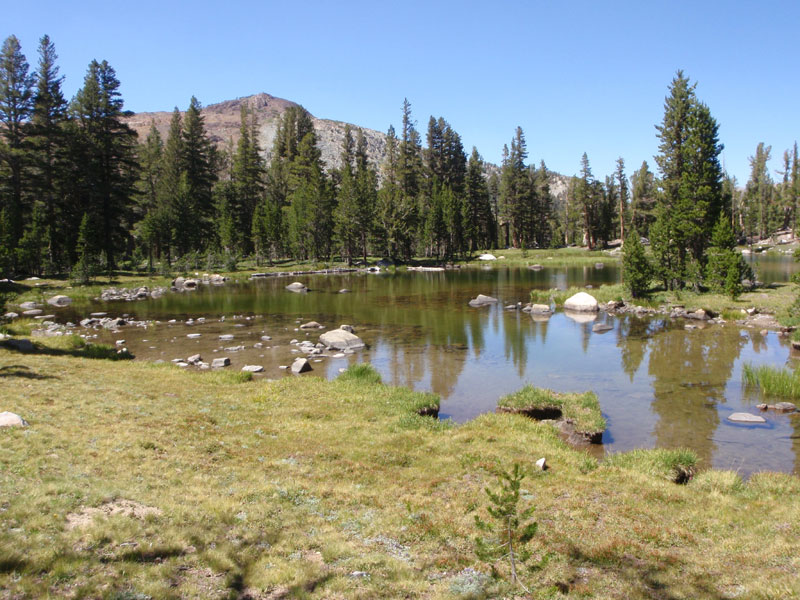 Back to Tioga Pass ponds

Another view of pond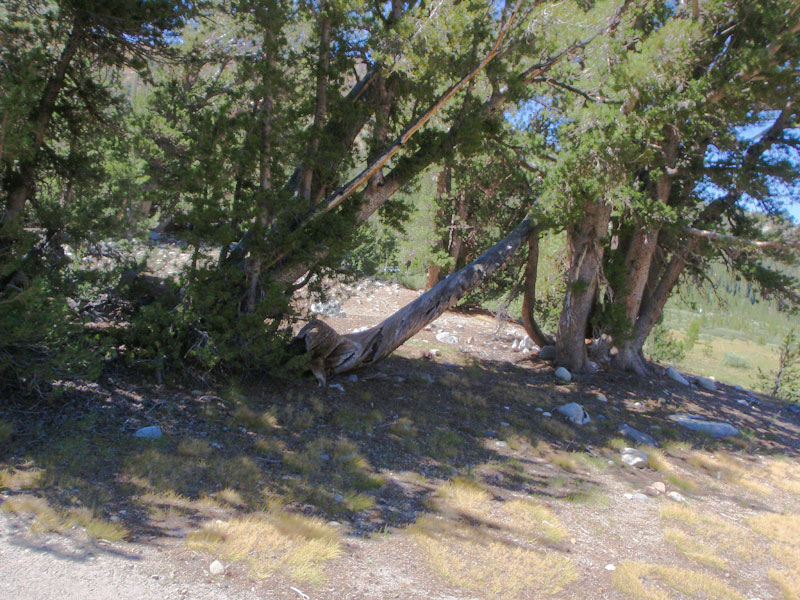 Twisty tree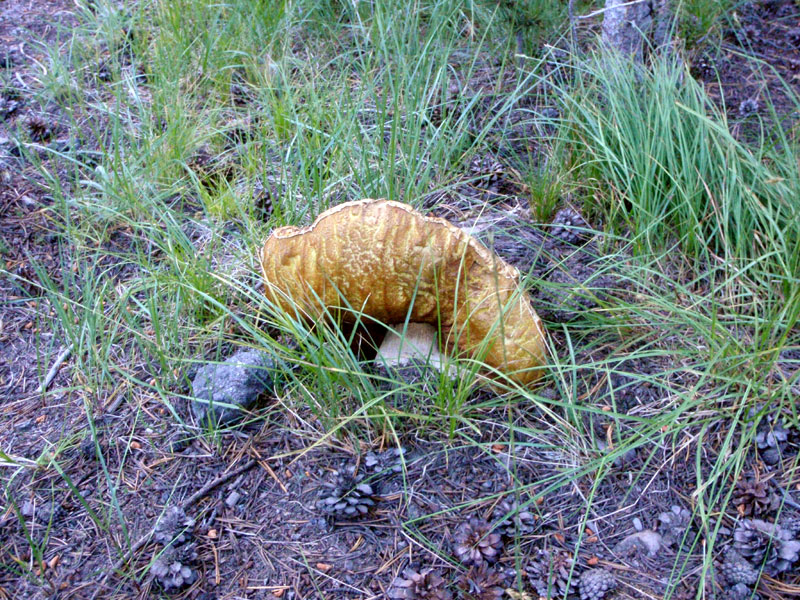 Day 7: The Boltway. Tastey 'shroom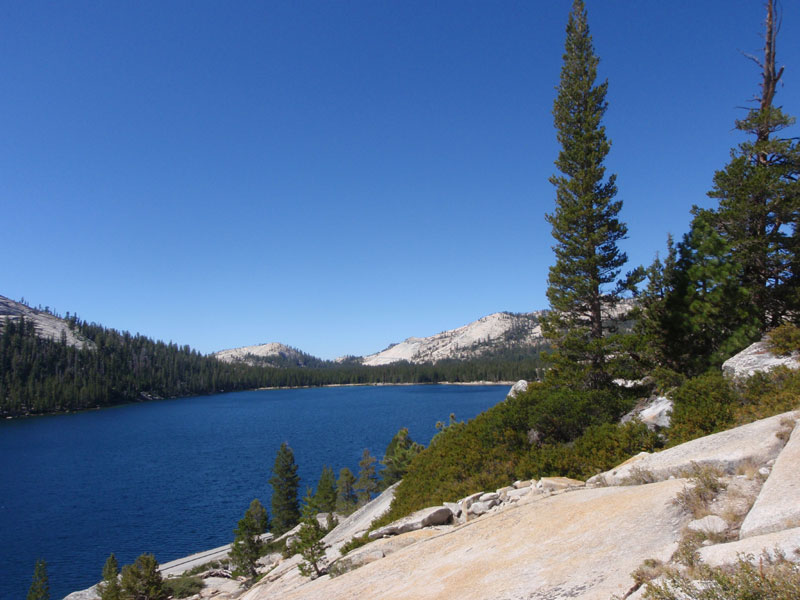 Tenaya Lake, from approach to start of climb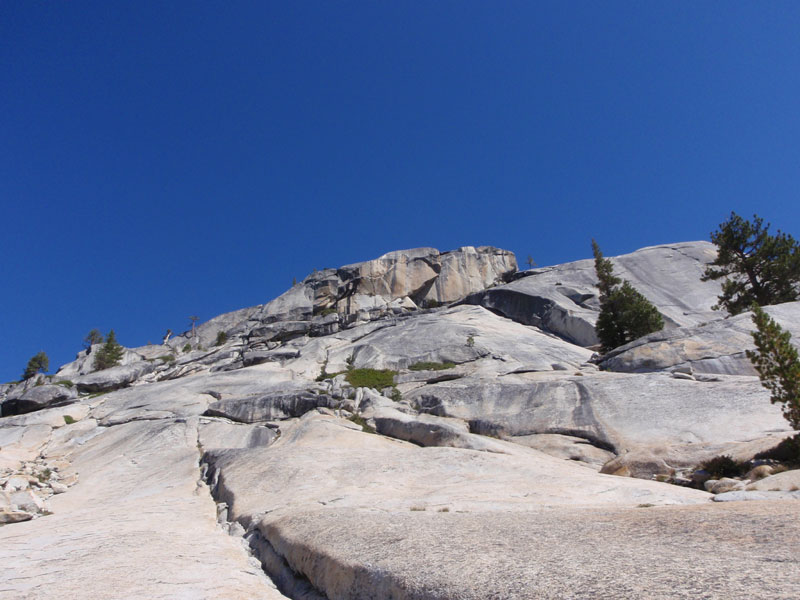 Wall on west side of Stately Pleasure Dome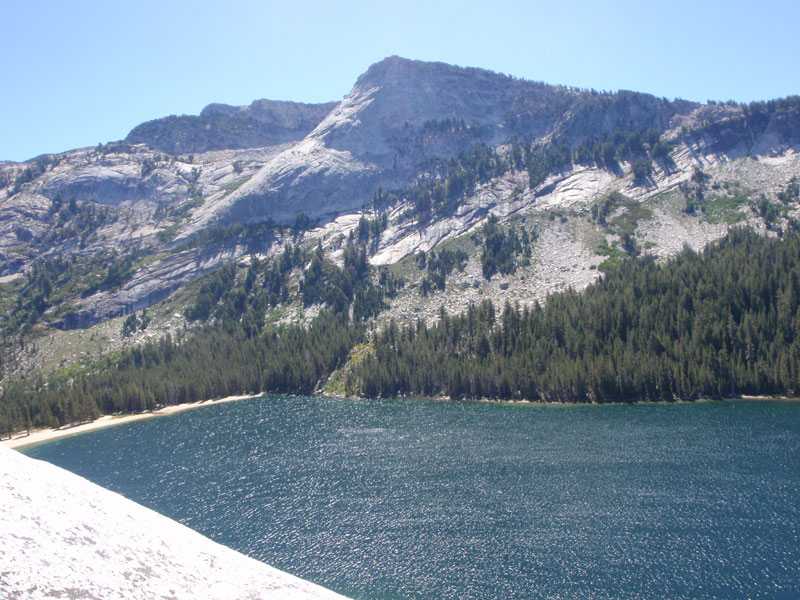 Tenaya Lake and Peak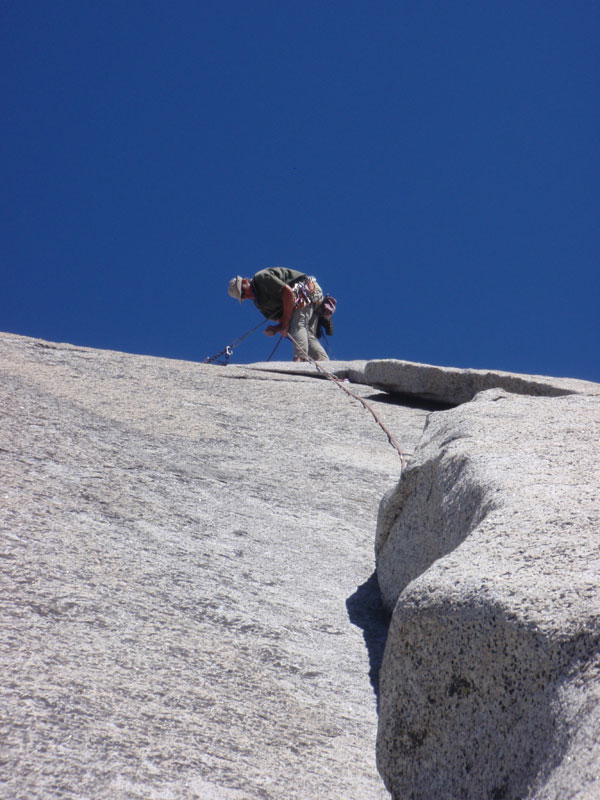 Dave at top of HF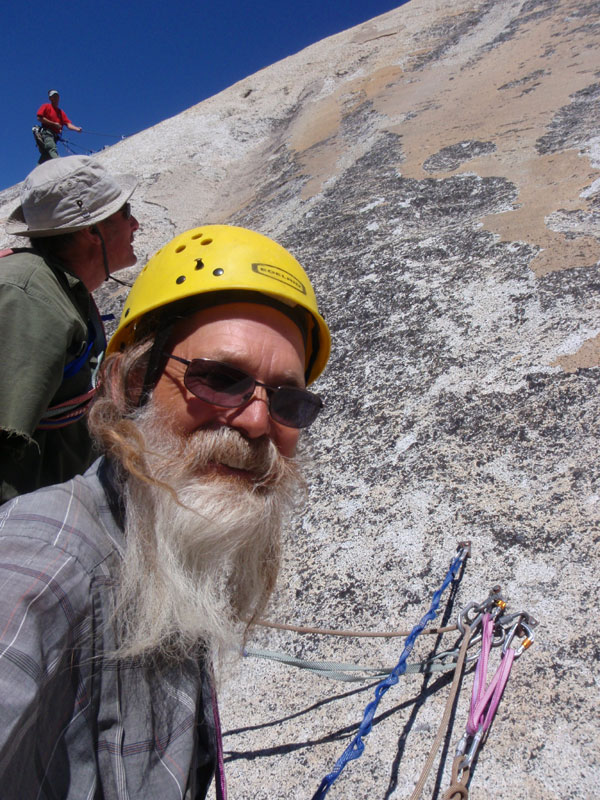 At top of first pitch of The Boltway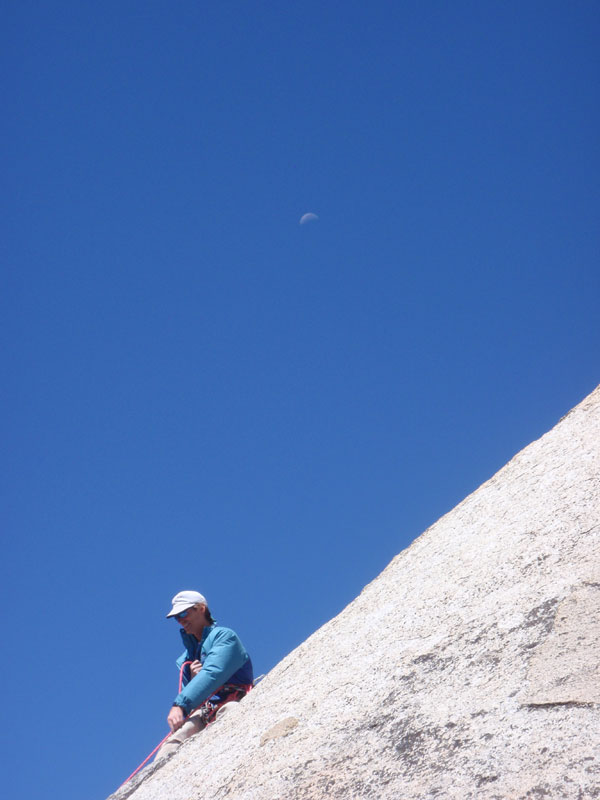 Moon over climber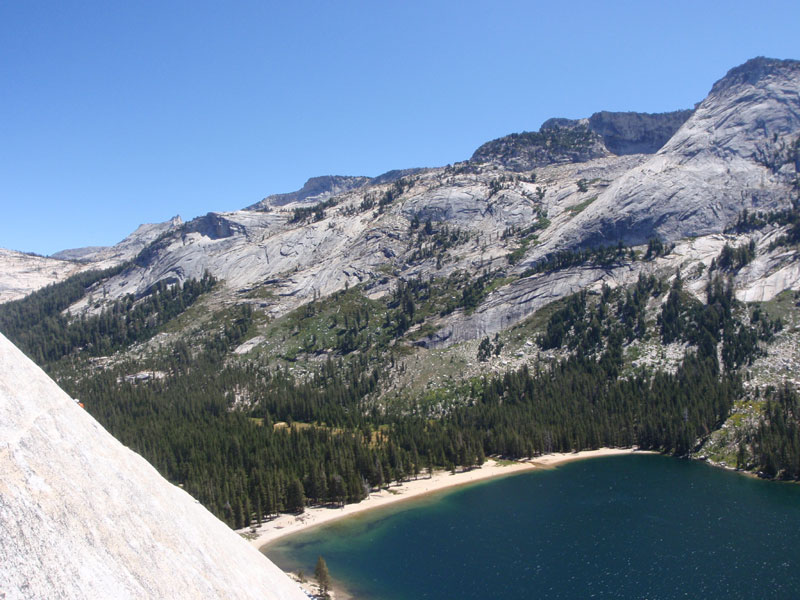 View east from The Boltway
Last modified: August 17, 2009