Hager Mountain Lookout
December 27-29, 2009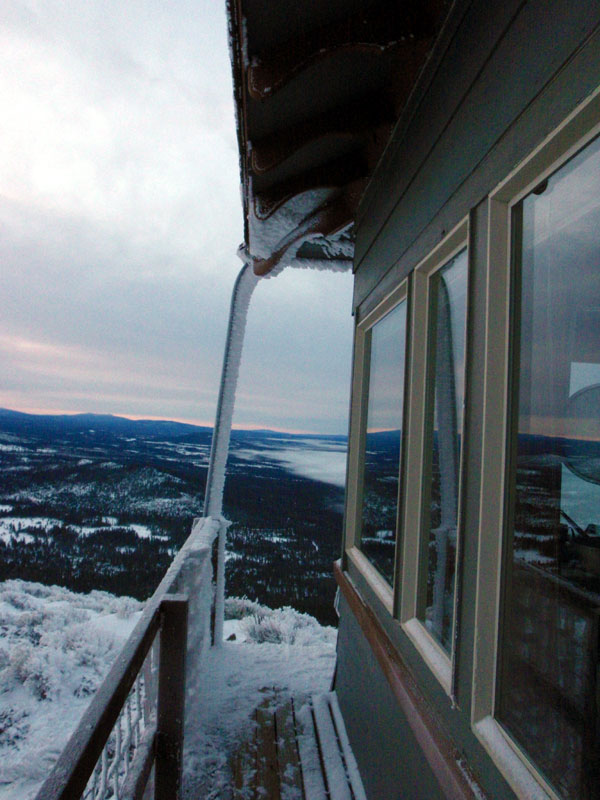 Monday morning: South, from east side of Lookout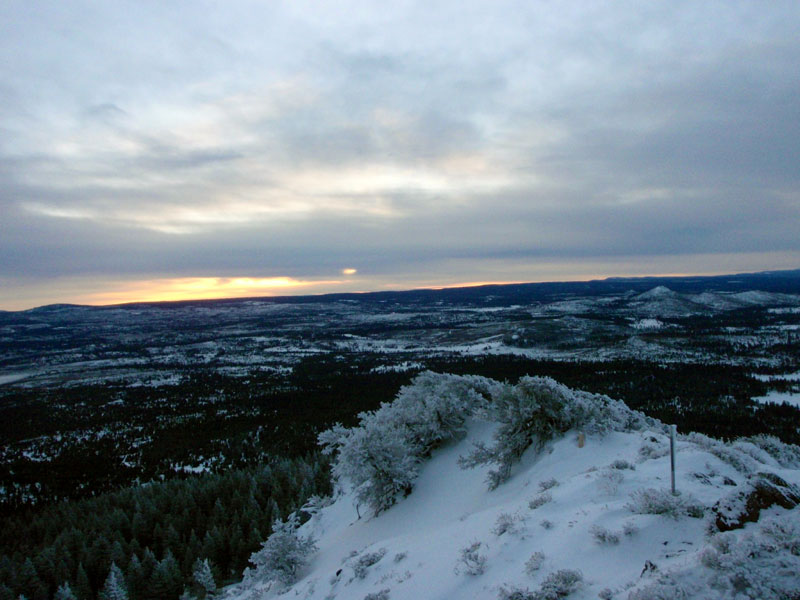 Sunrise

North point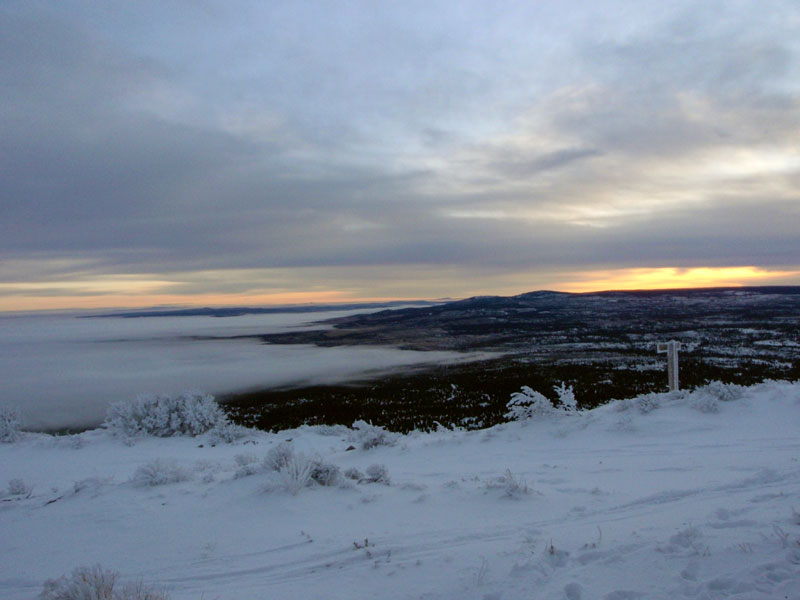 More to the east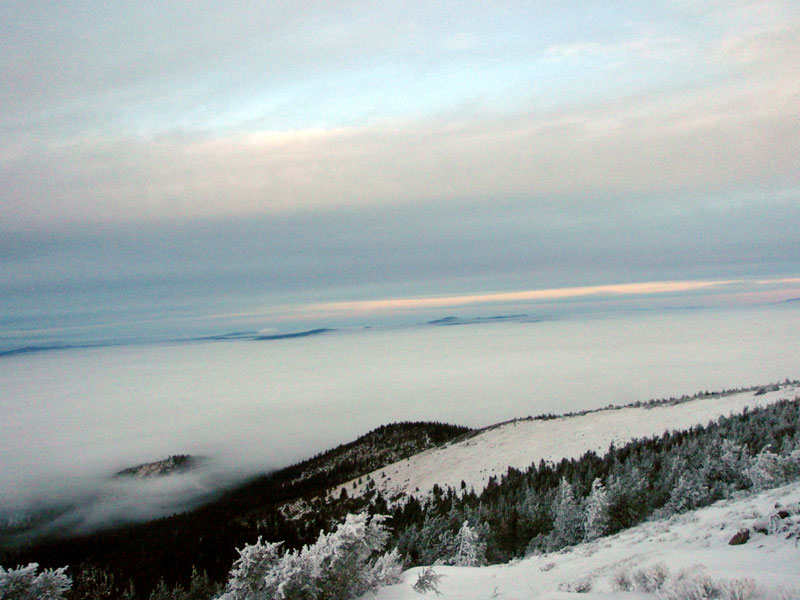 Sea of fog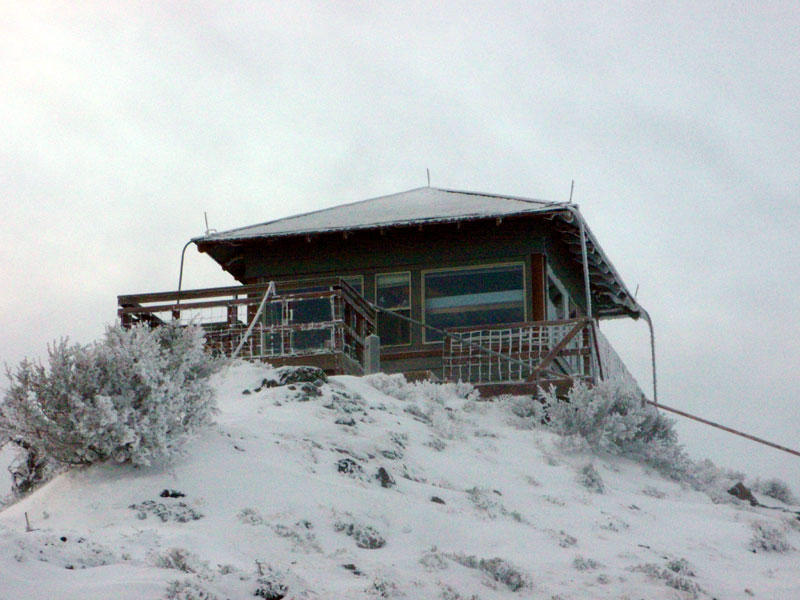 North side of Lookout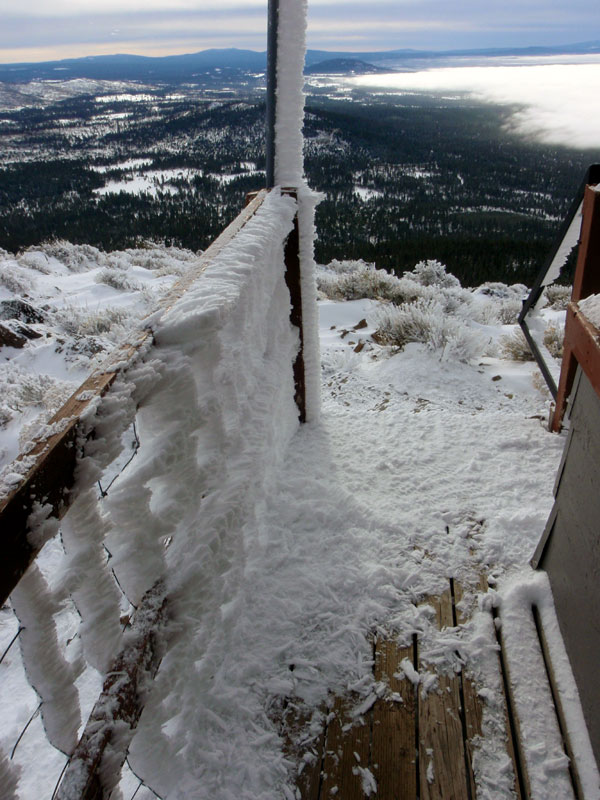 Rime ice on the railing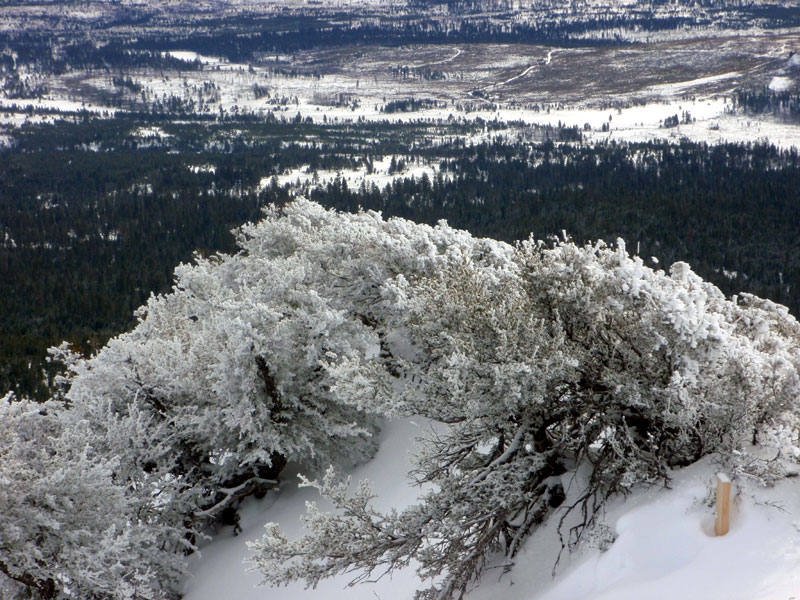 and on plants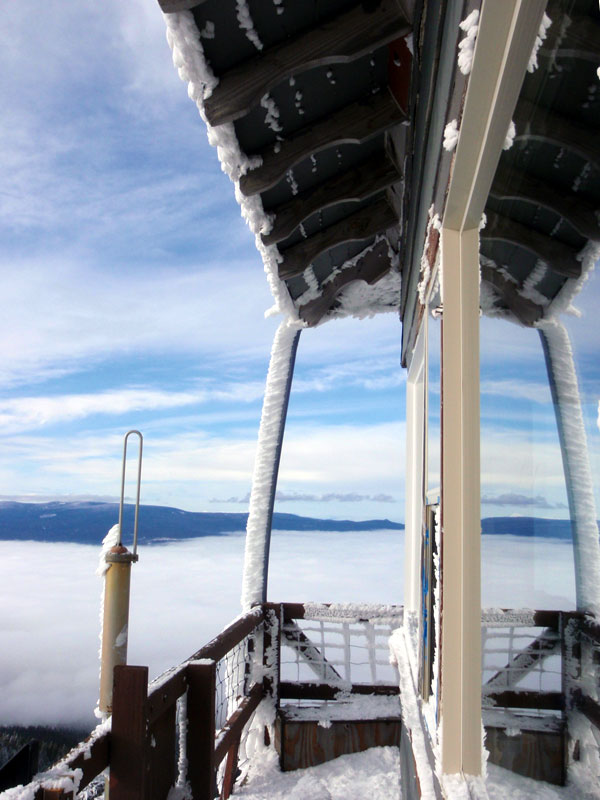 South side of Lookout, looking west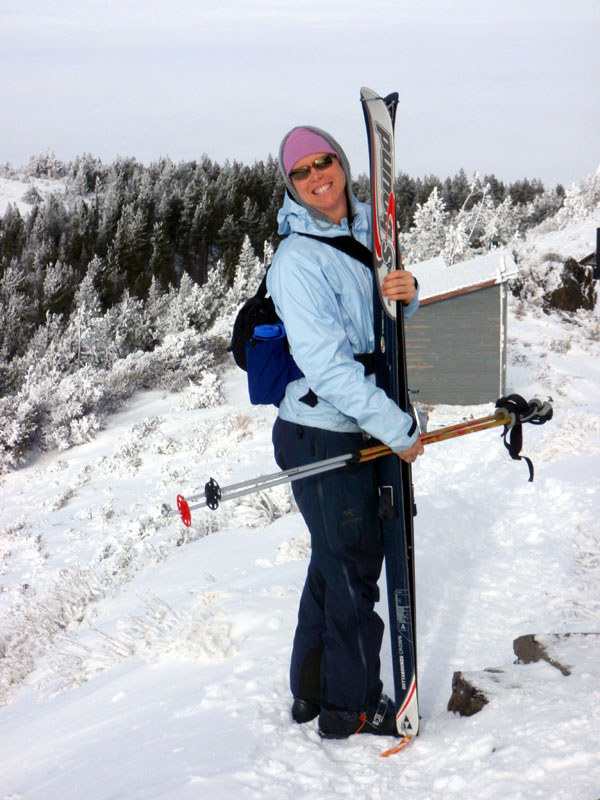 Anne, ready to ski down to meet Ray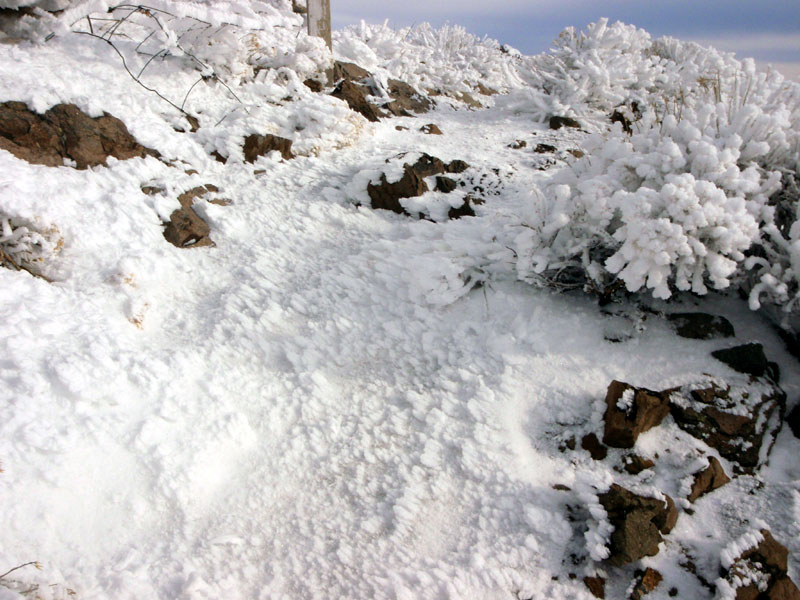 More rime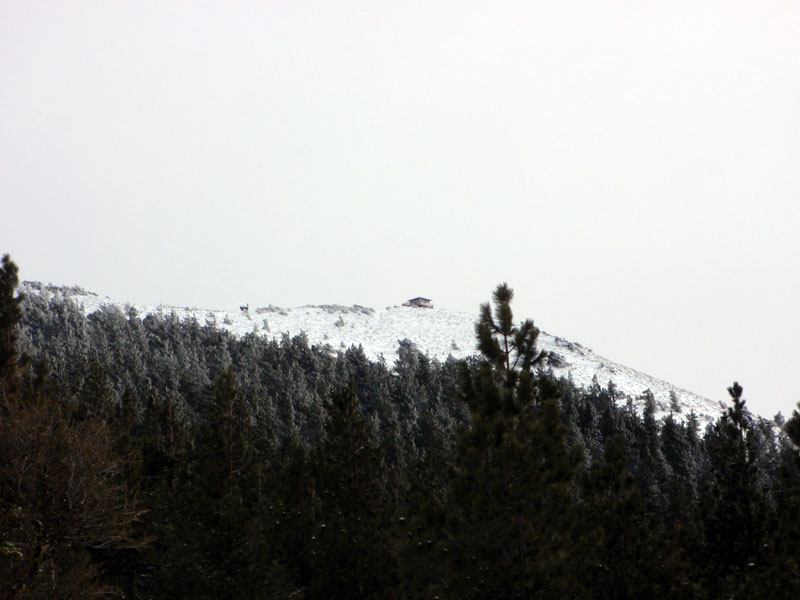 Hey, you can see the Lookout from the trail when it's light out!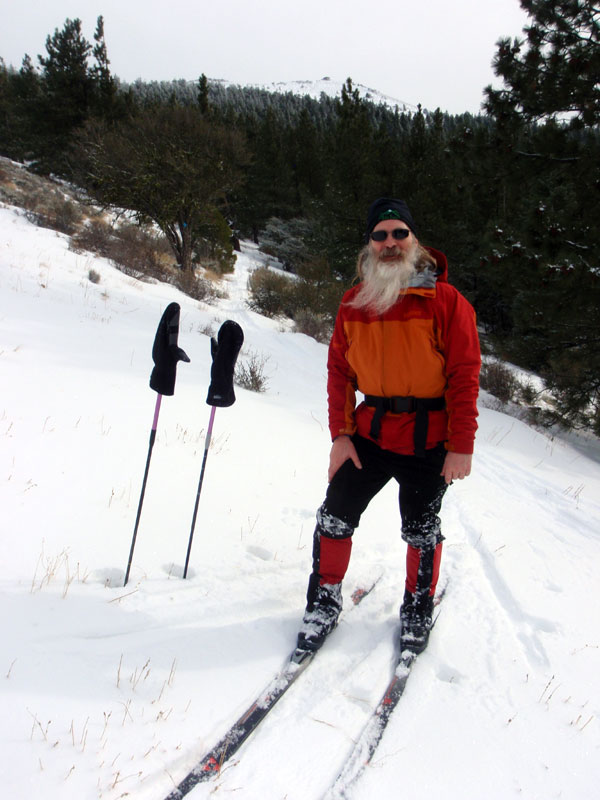 At the junction with the Farm Well Trail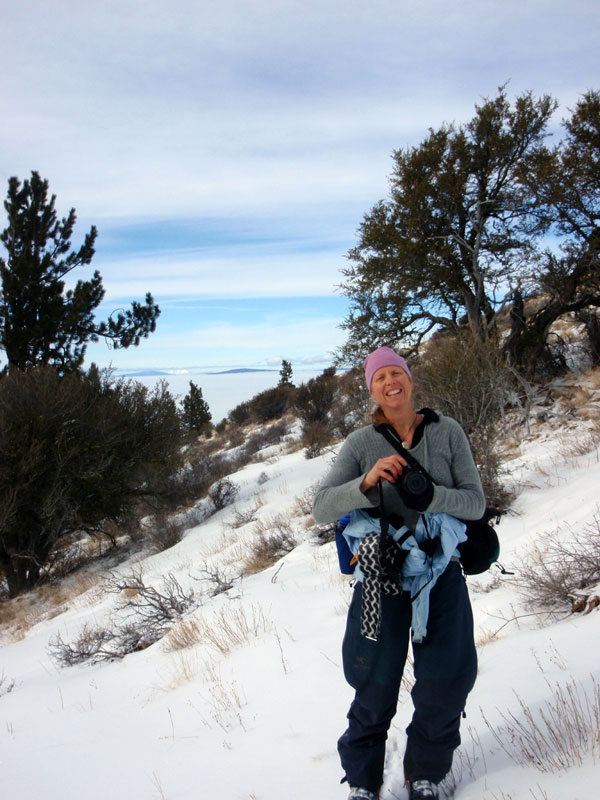 Obligatory photo shootout

More of the "sea"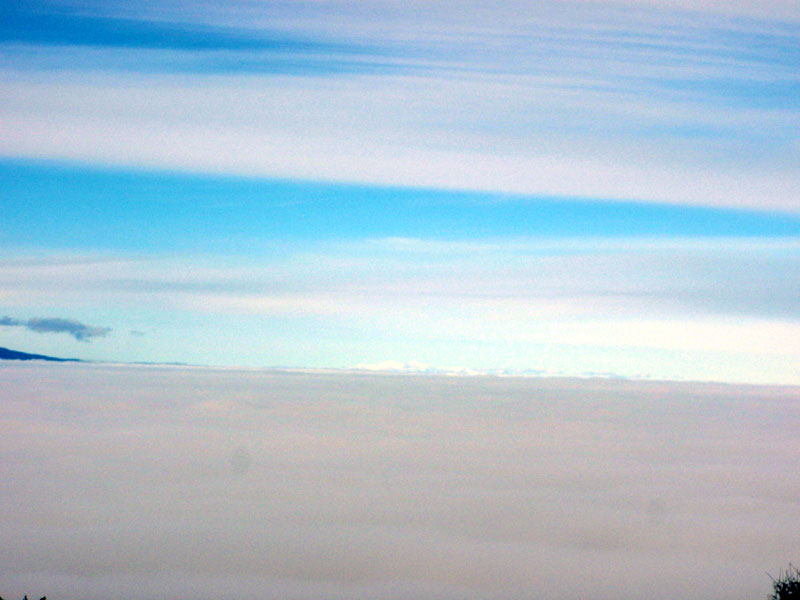 Still more—Think that's the Sisters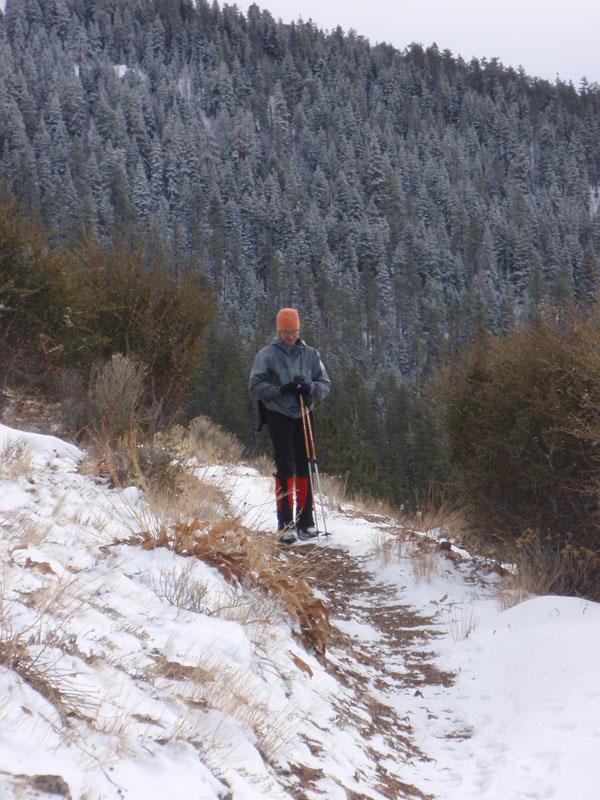 Lili on the Farm Well Trail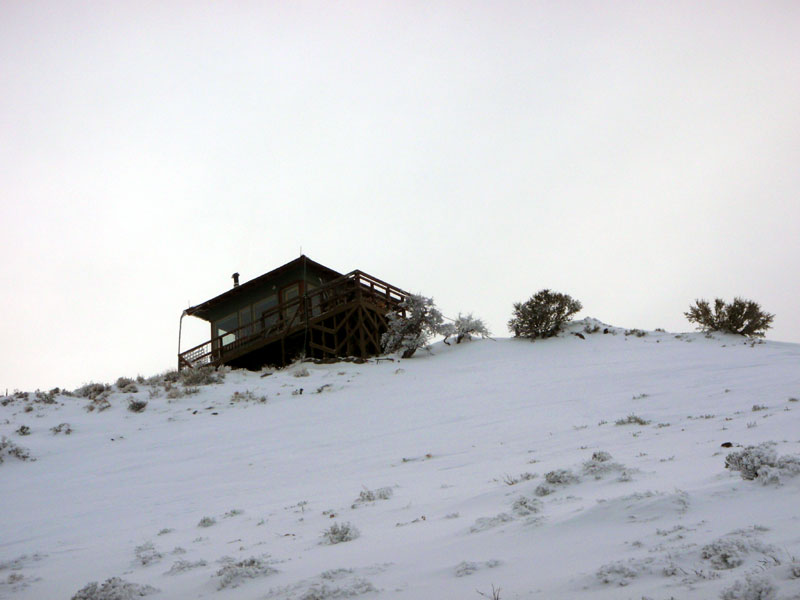 Lookout from the NE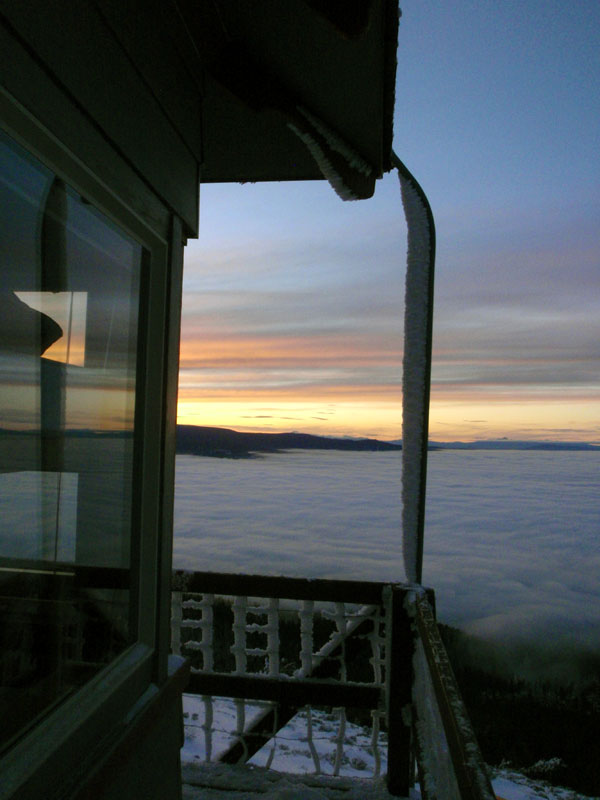 Sunset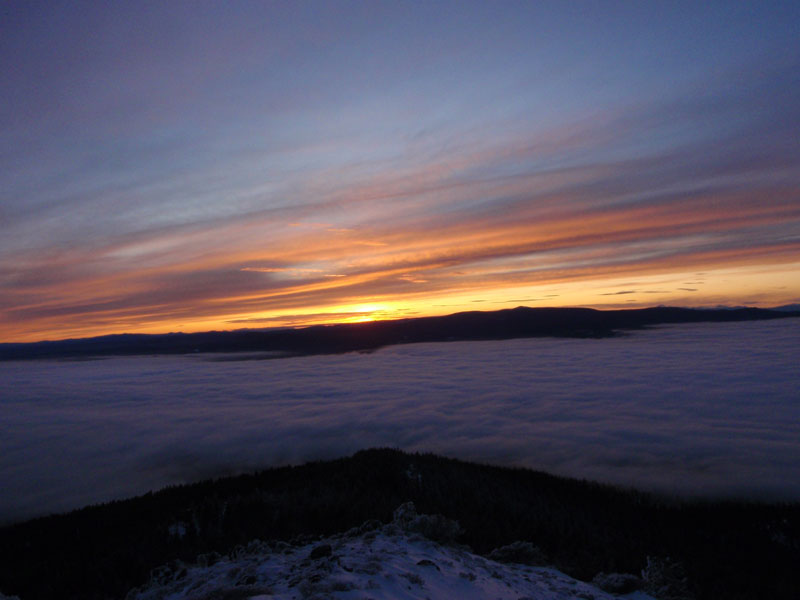 more sunset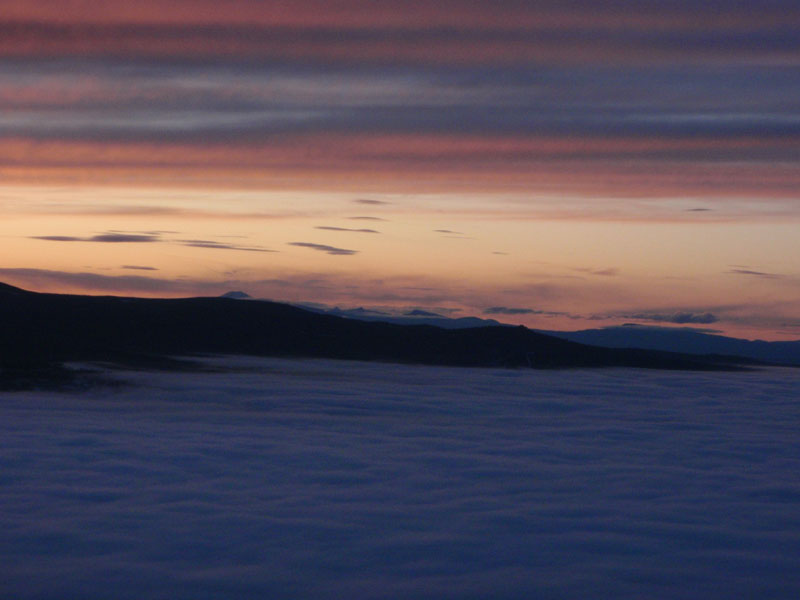 Mt. Scott and Crater Lake rim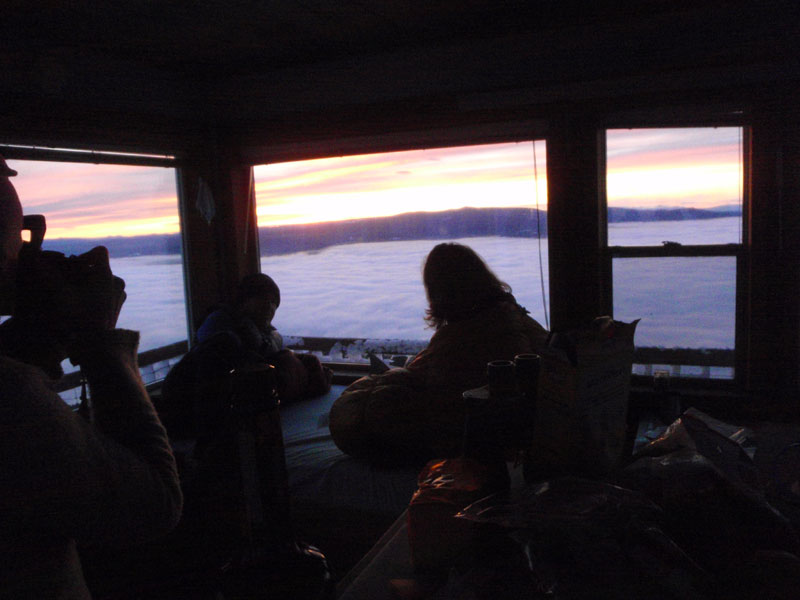 Hanging out in the Lookout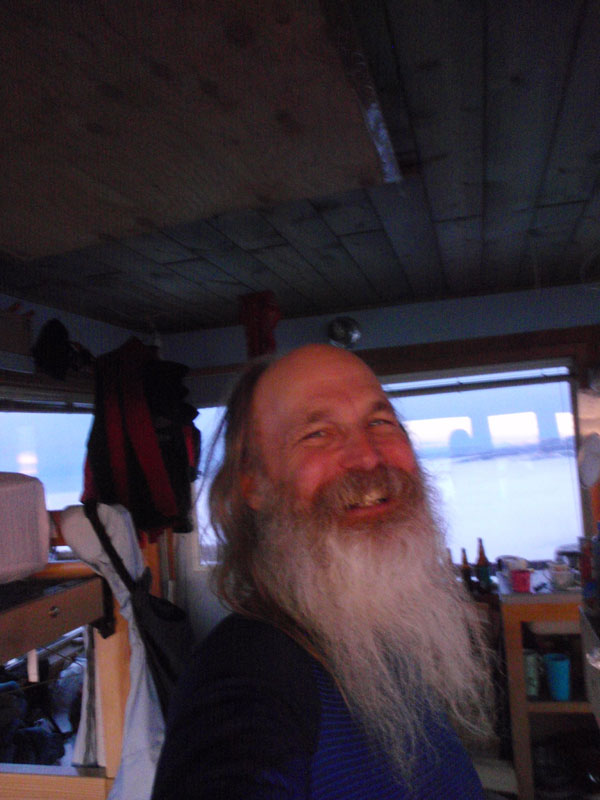 Here I are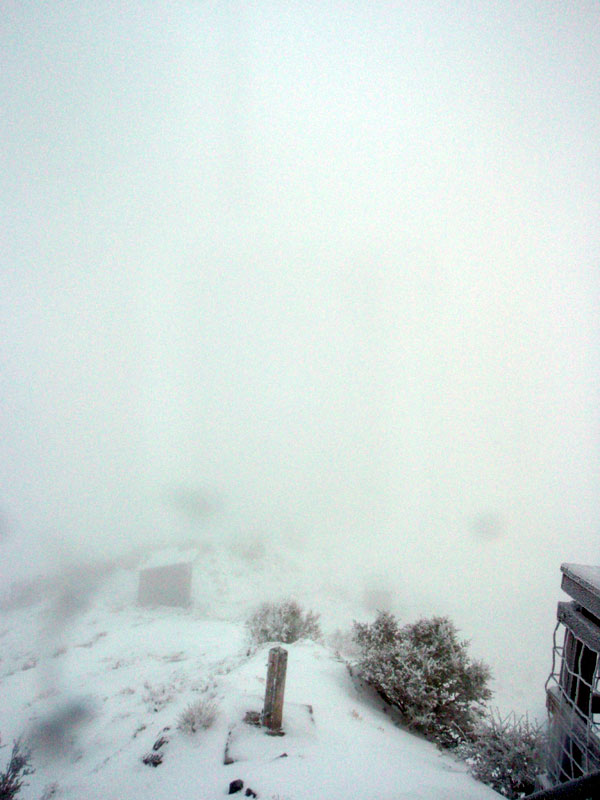 Tuesday morning—a bit cold and blustery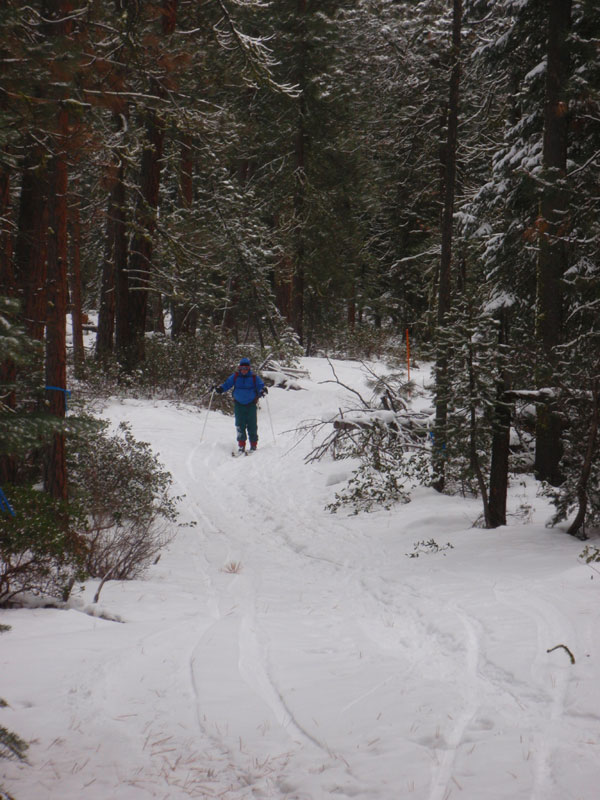 Ray approaches Hager Spring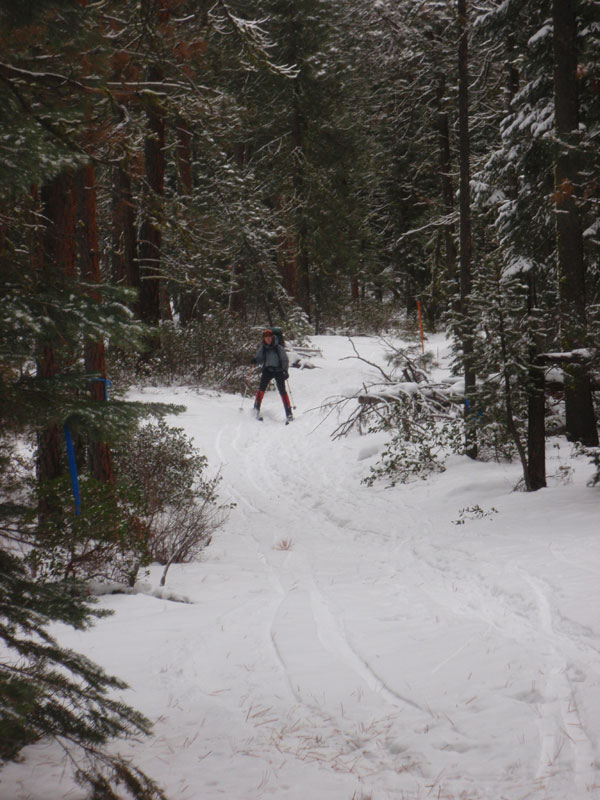 and Lili too. A bit calmer down here, but the drive home was an adventure—quite a snow storm.
Last modified: January 1, 2010