Mt. Hubris, Cosmic Wall
September 28, 2008
with Doug Nelson, Sue Carey and Juli McGlinsky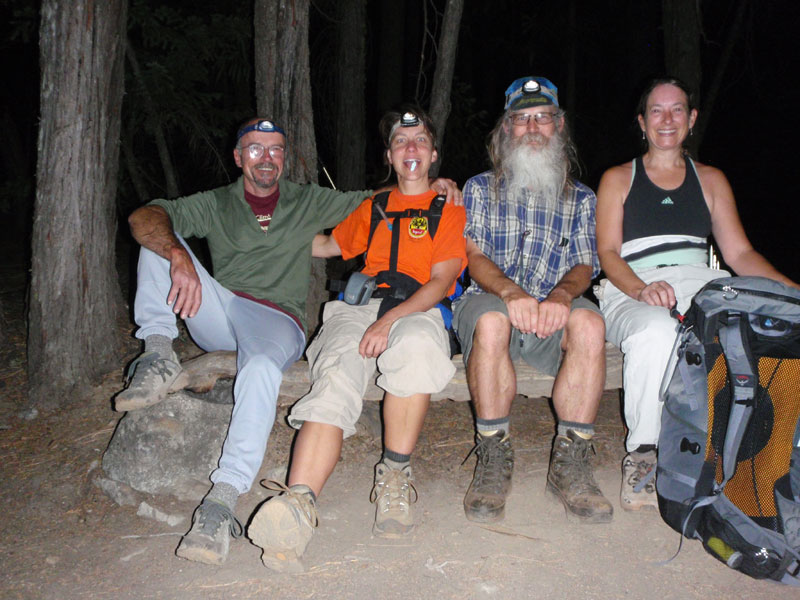 At Indian Spring JCT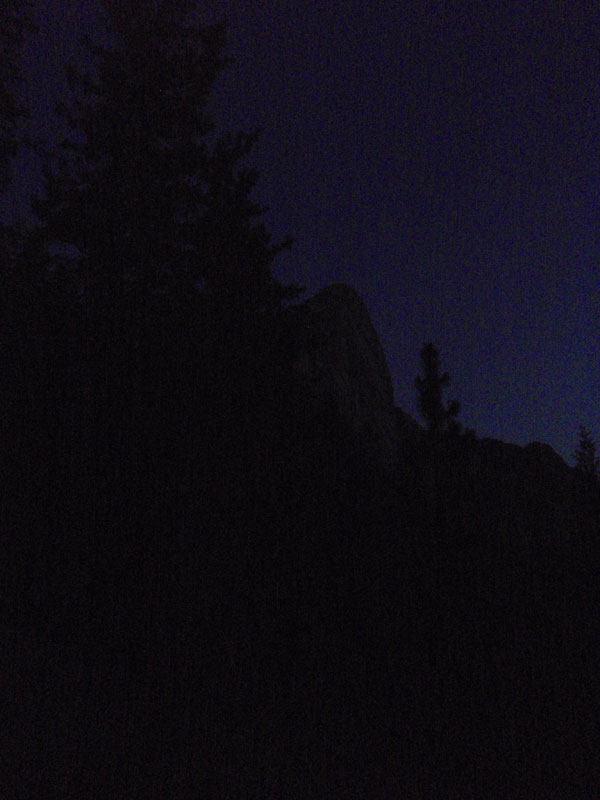 First sight of Castle Dome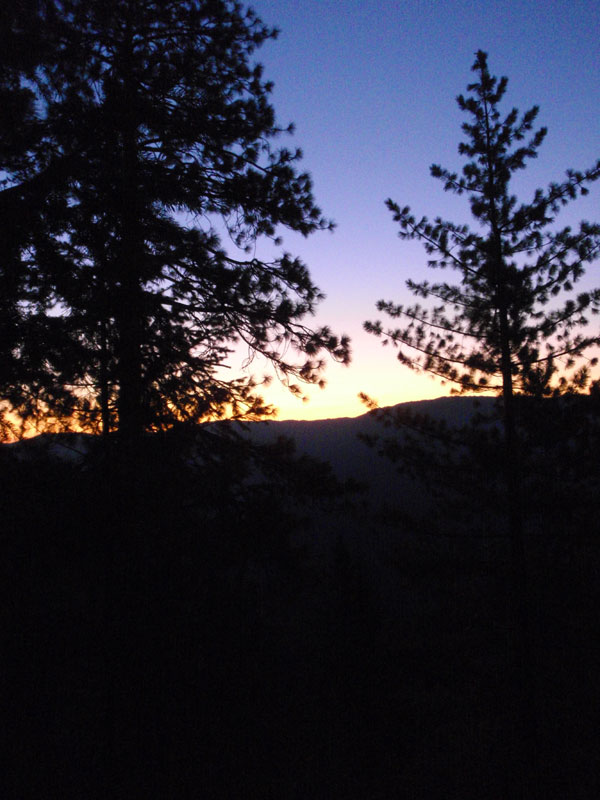 Dawn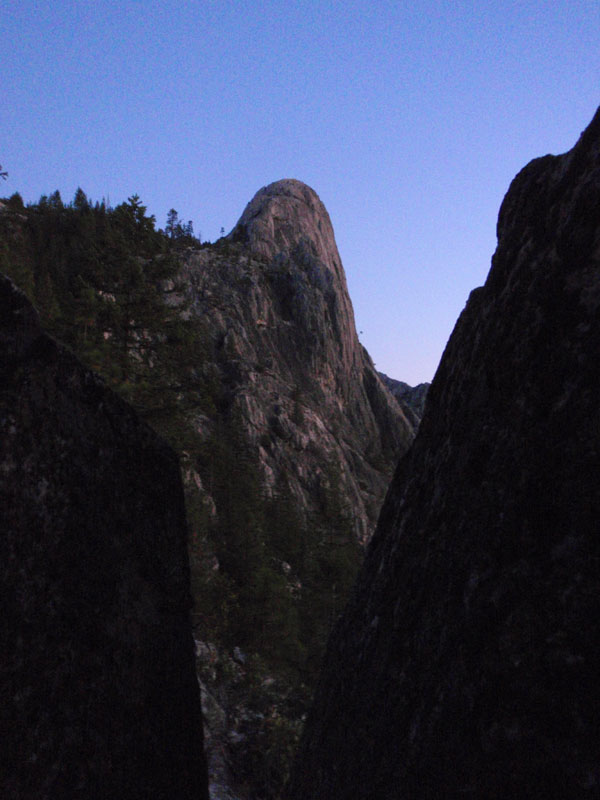 Castle Dome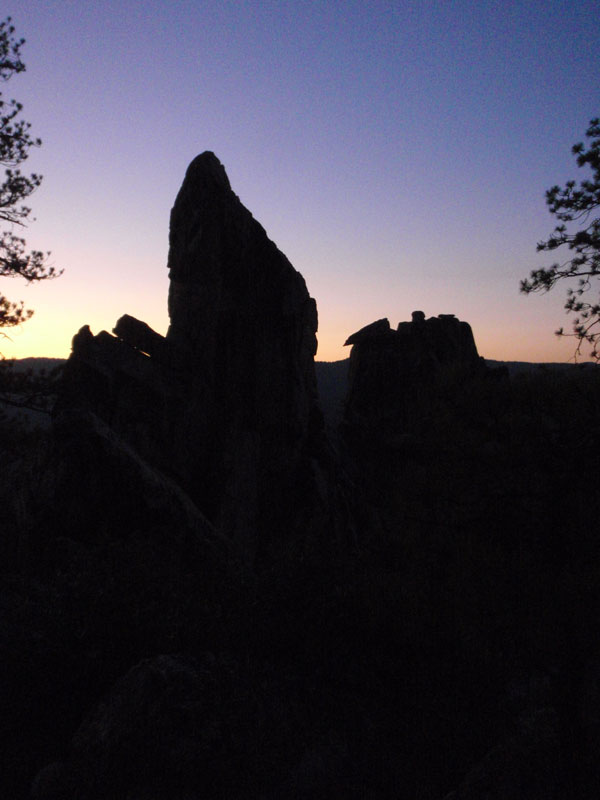 Rocks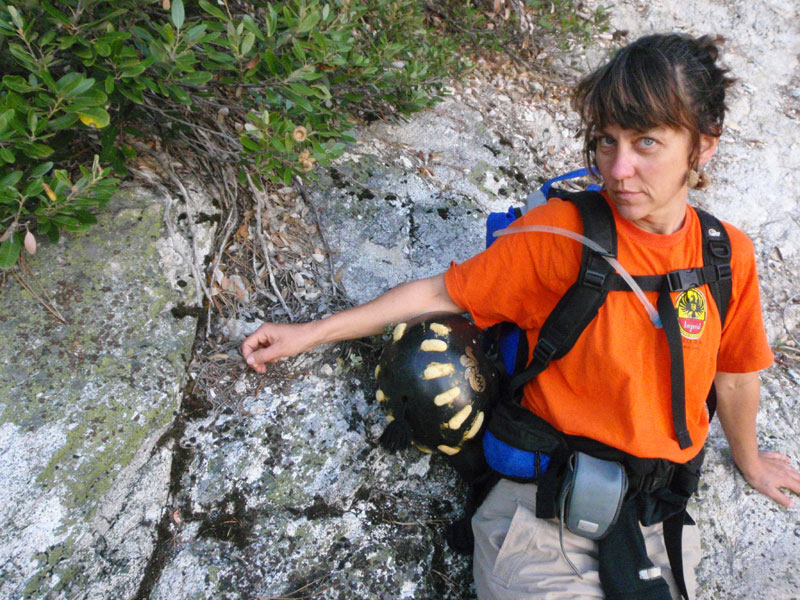 Acorn fashions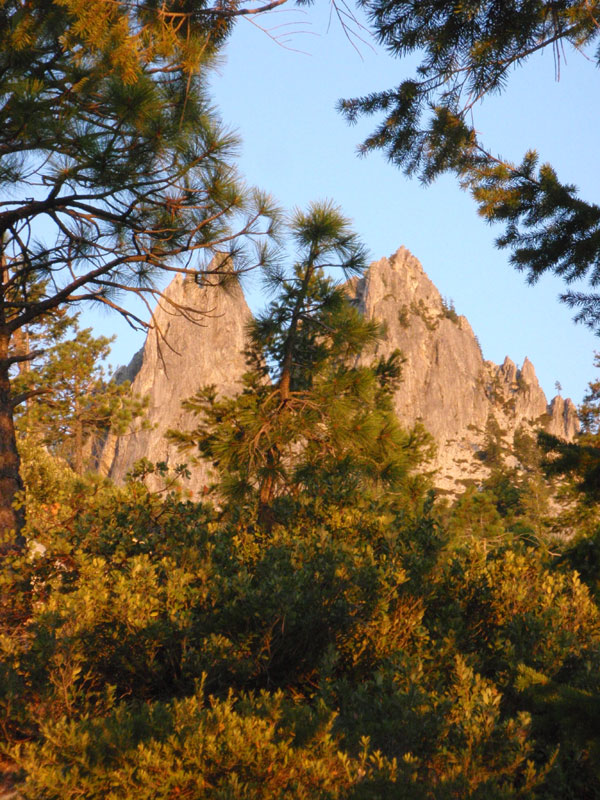 Hubris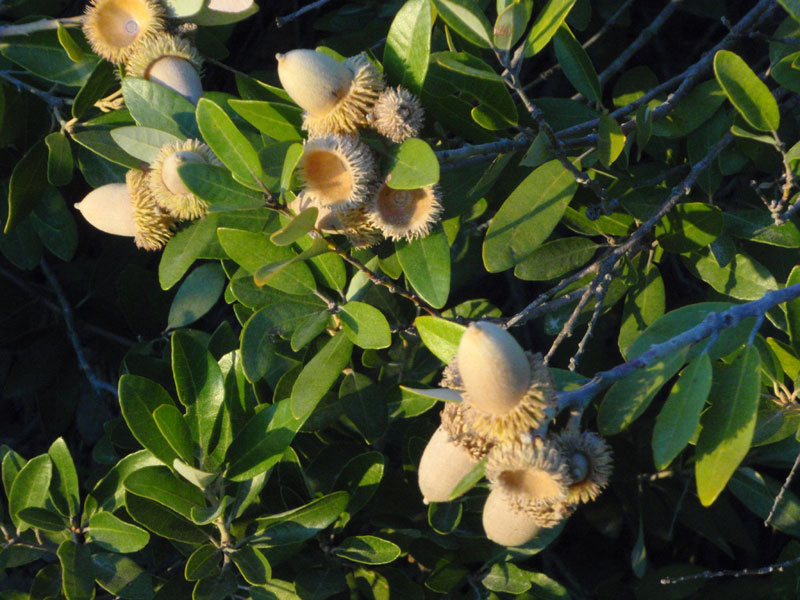 Bumper crop of acorns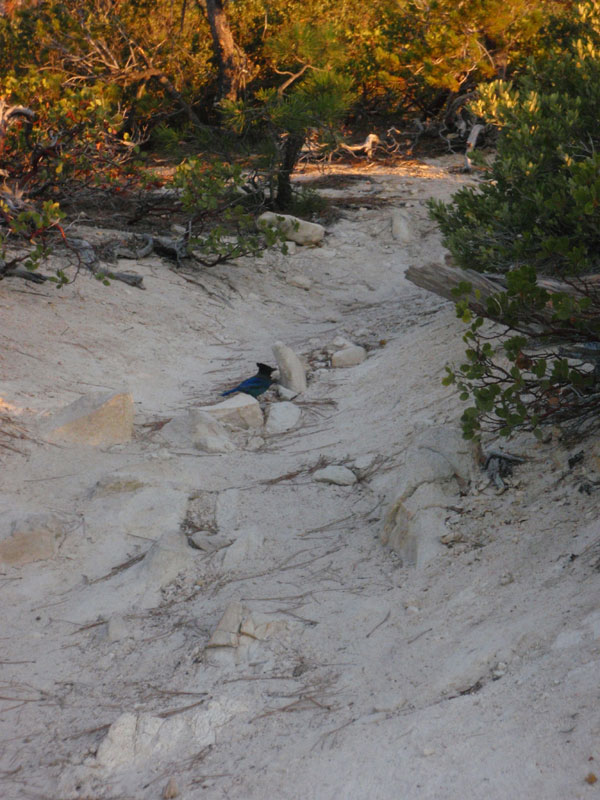 chicken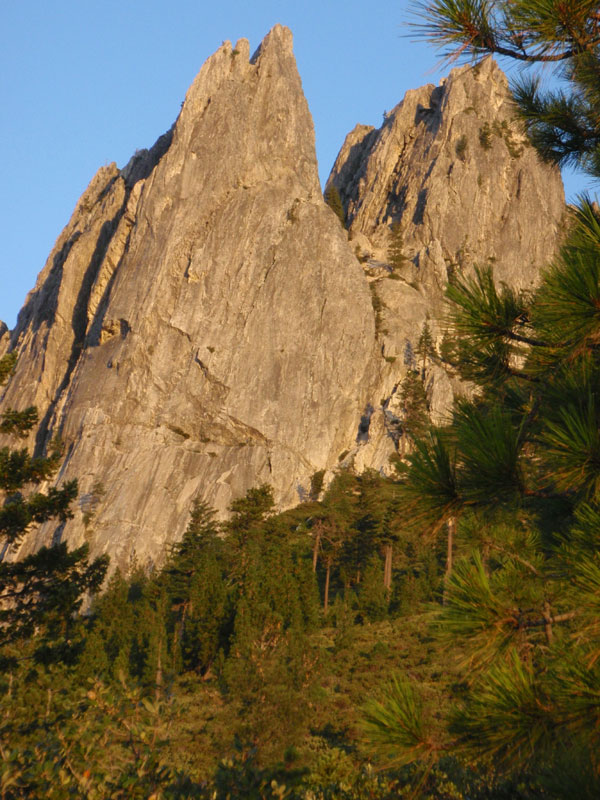 Mt. Hubris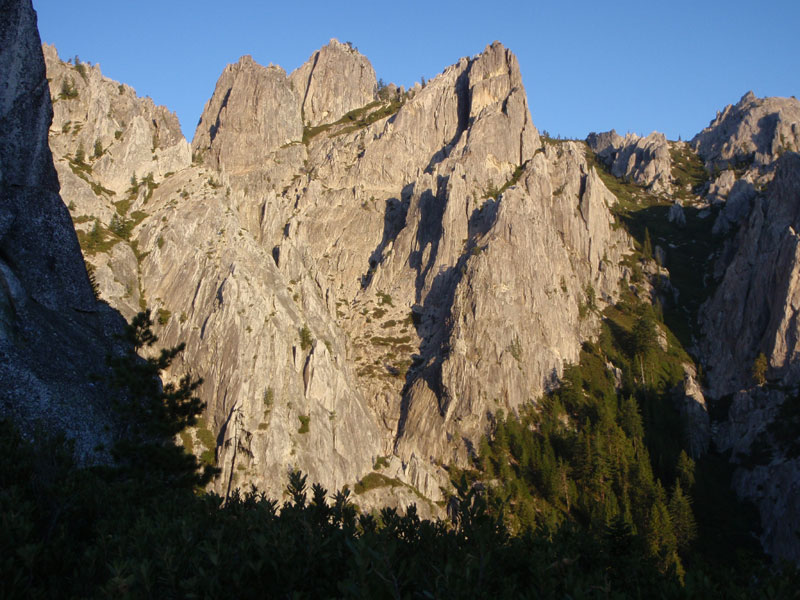 Across the valley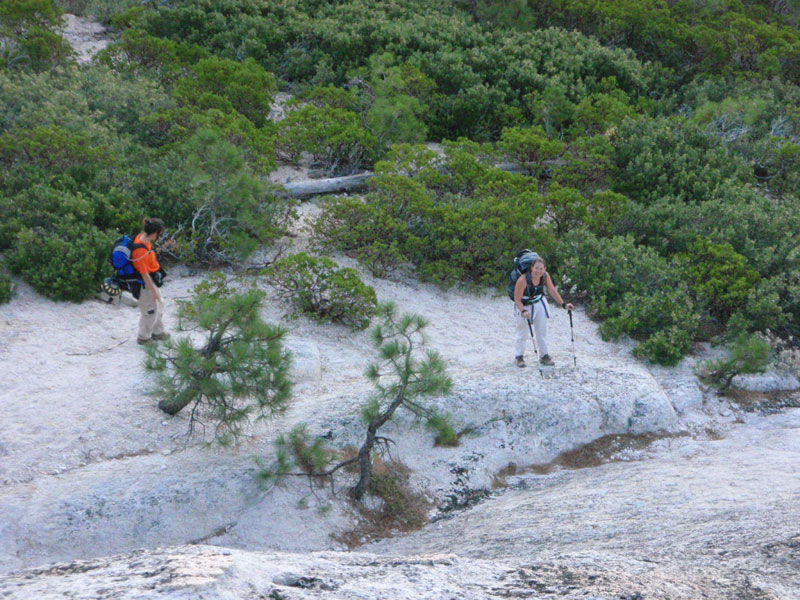 I'll take the high road. Ooops!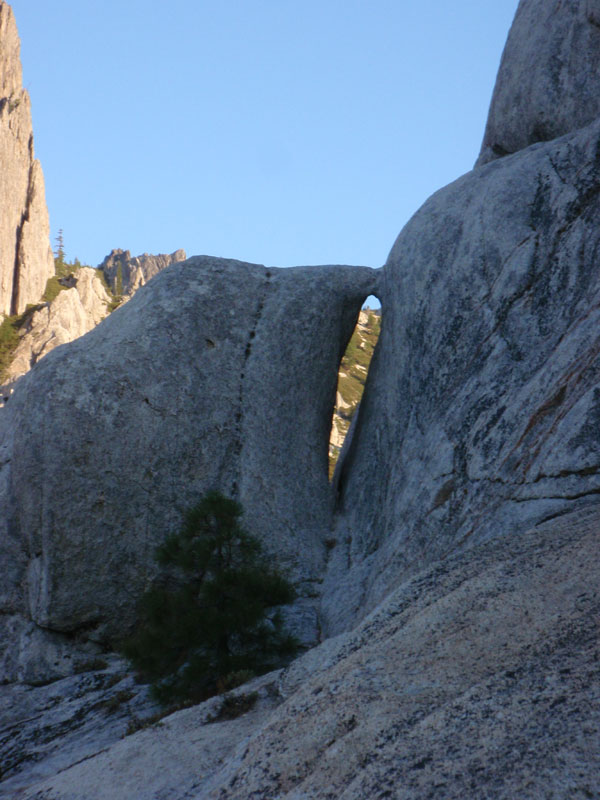 Arch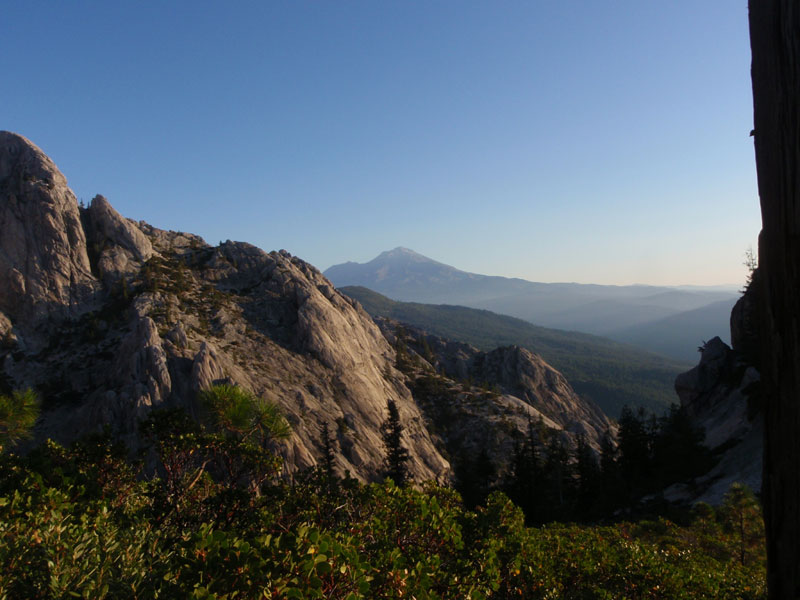 Shasta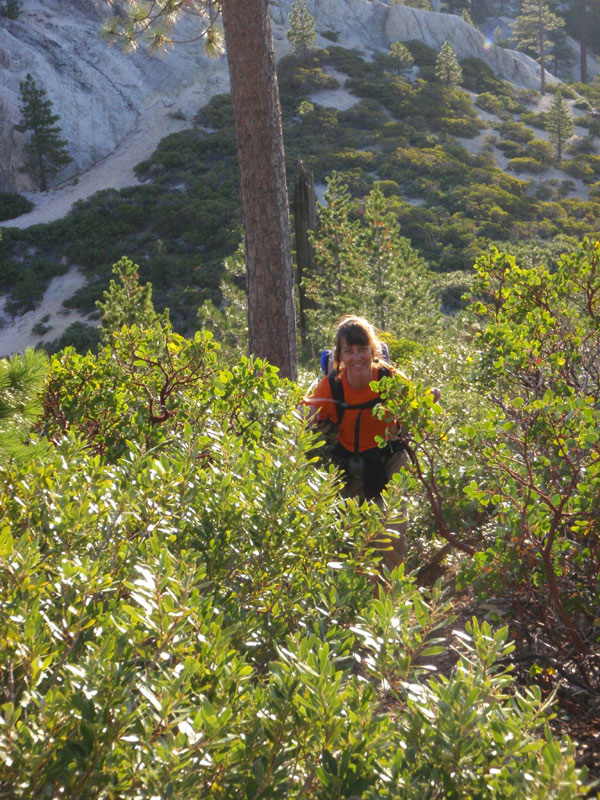 Wading through the manzanita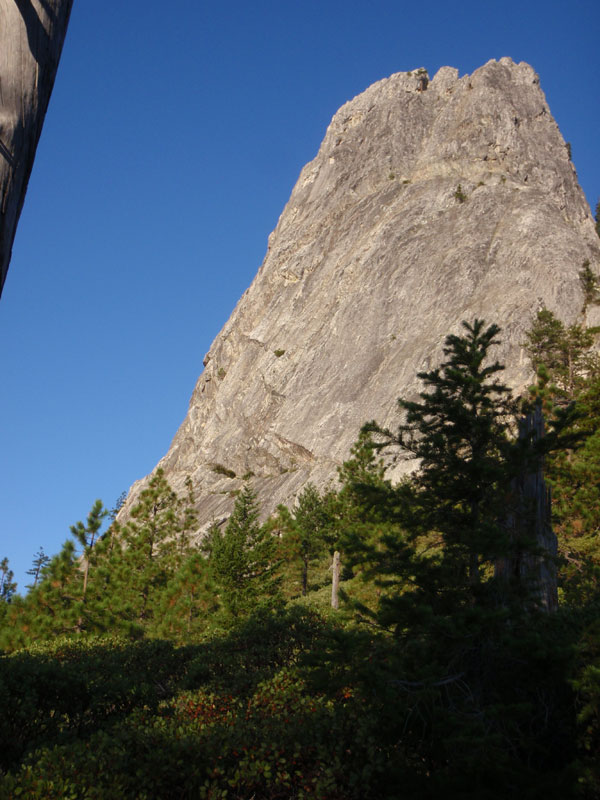 Another of Hubris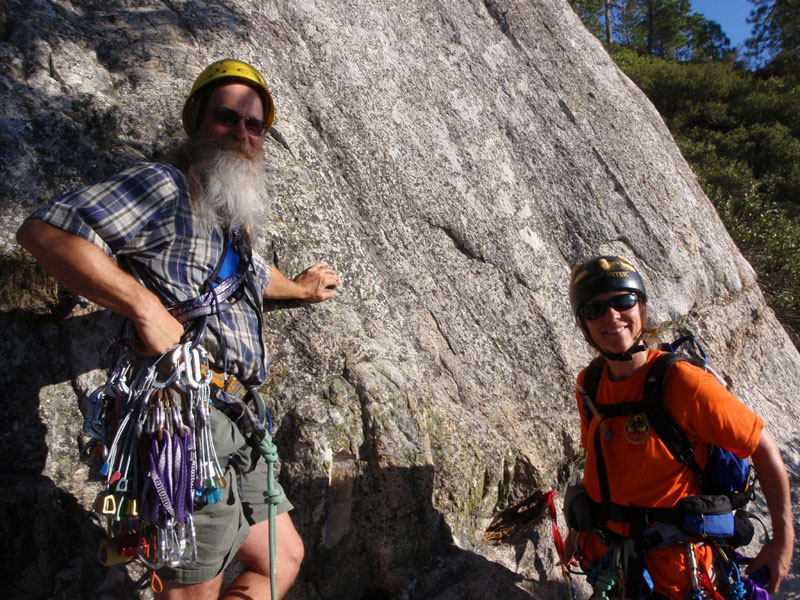 Ready to climb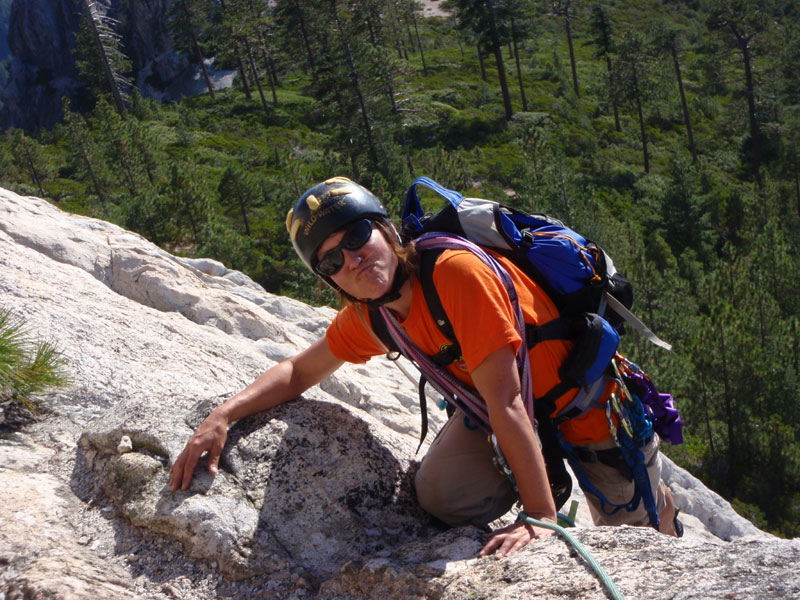 "That wasn't too hard" Top of first pitch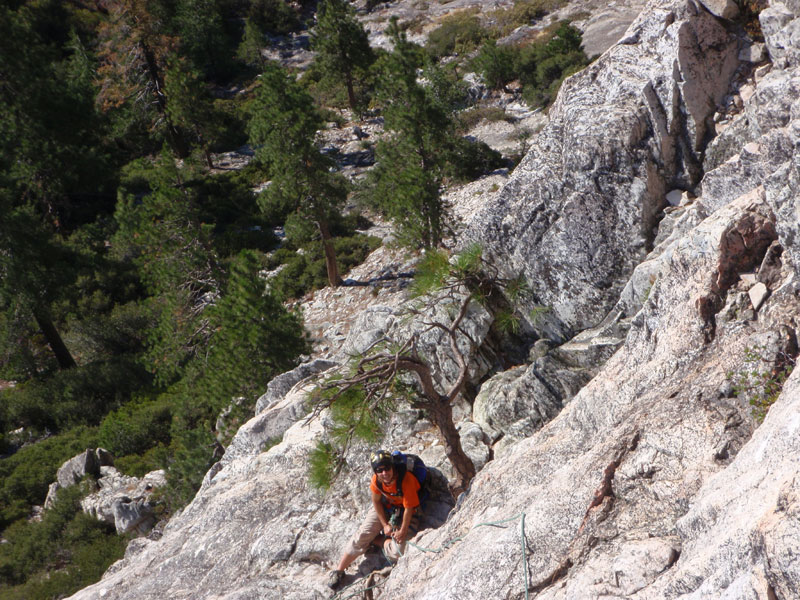 Belaying me up second pitch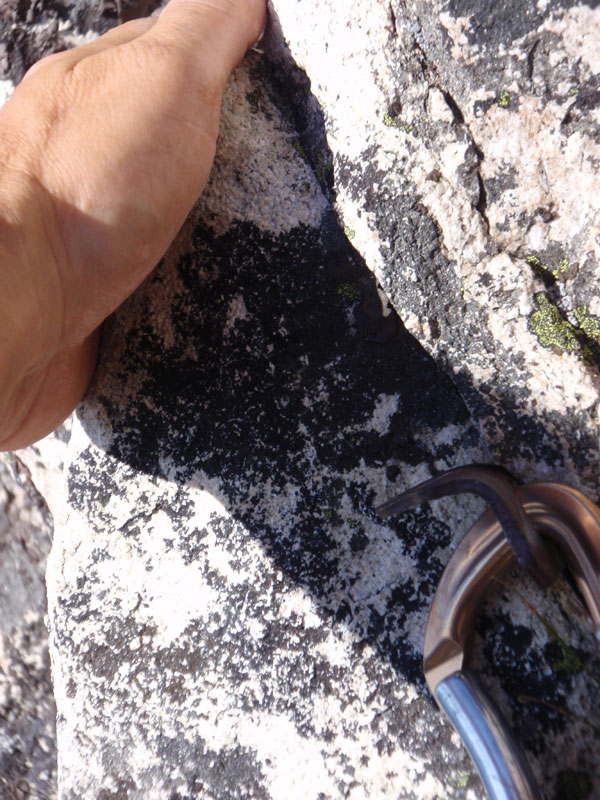 Piton on second pitch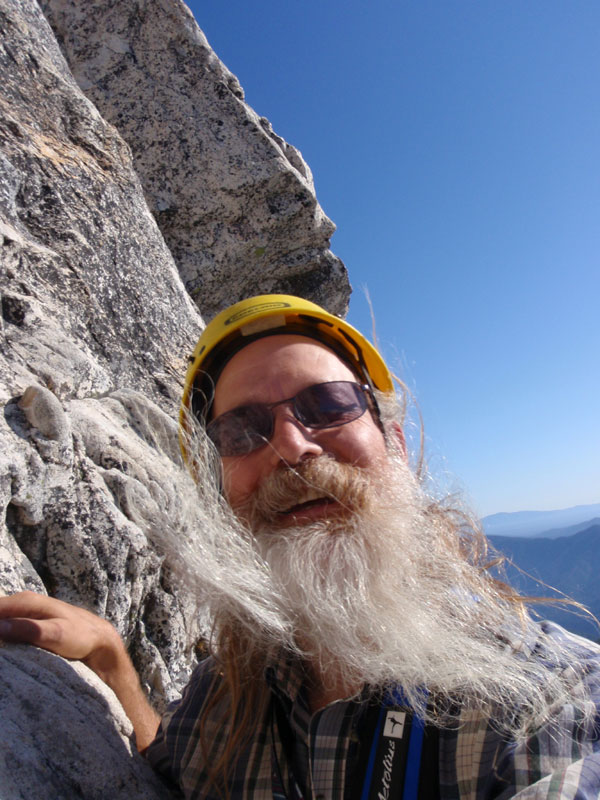 Stepping onto that block at the top of the second is pretty tricky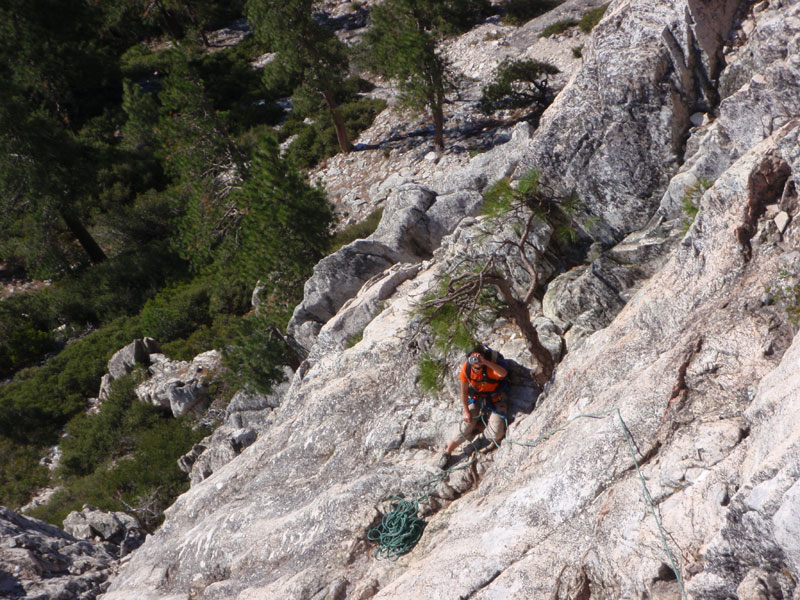 Shootout!

Shasta from top of the second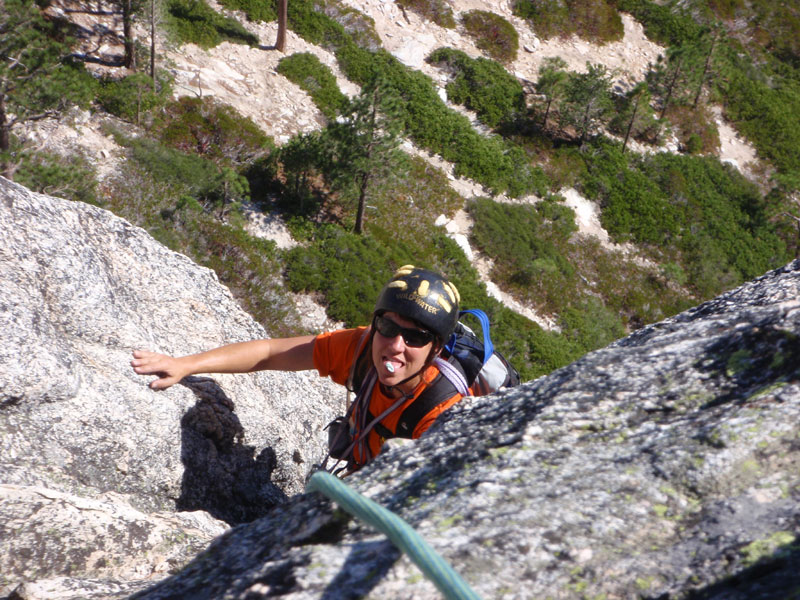 Nearing top of third (NS) pitch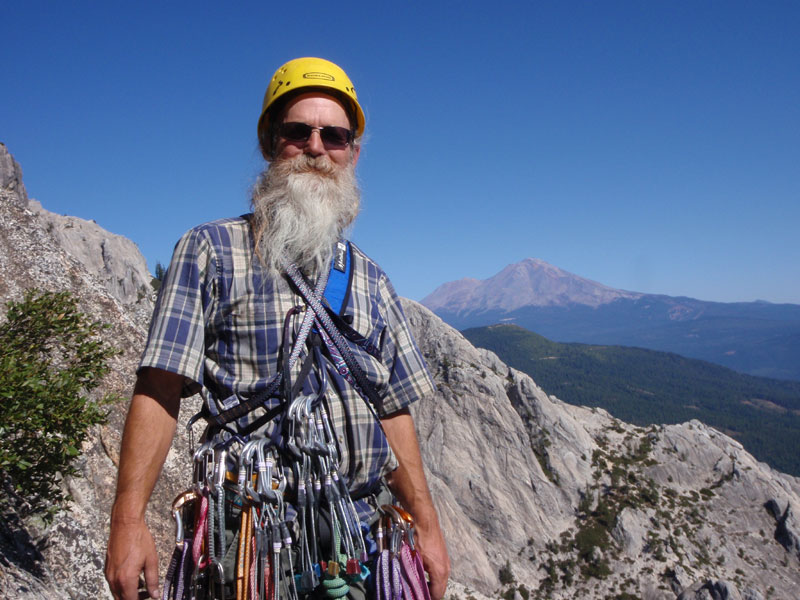 Ready to start forth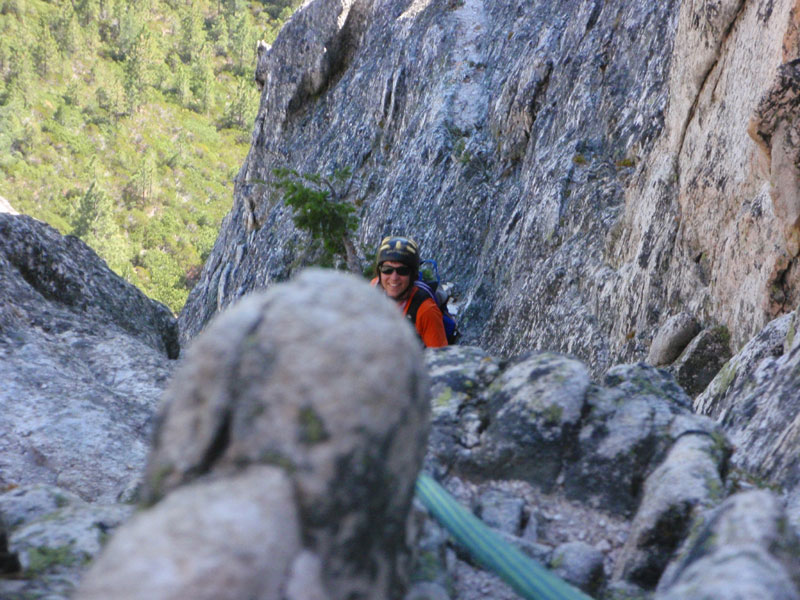 Nearing top of forth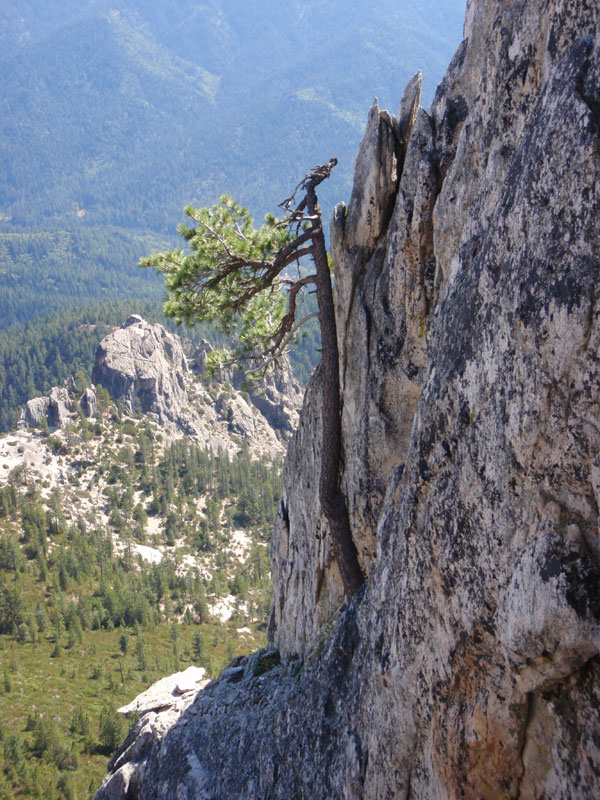 Tree-in-a-crack & flakes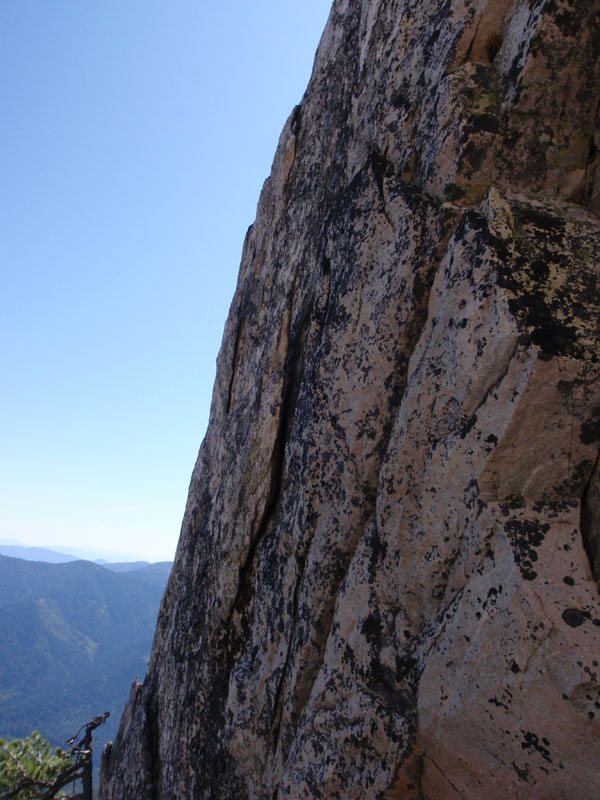 Detached flake

Lichen garden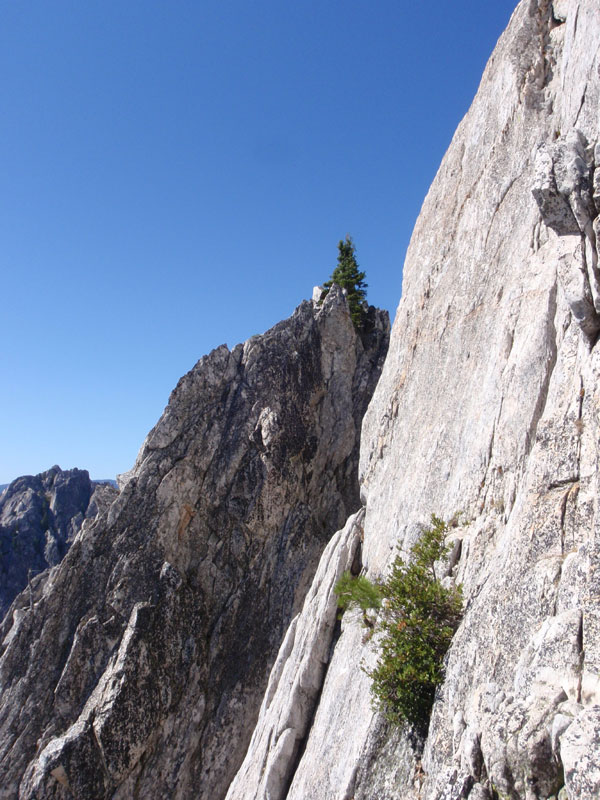 View west

-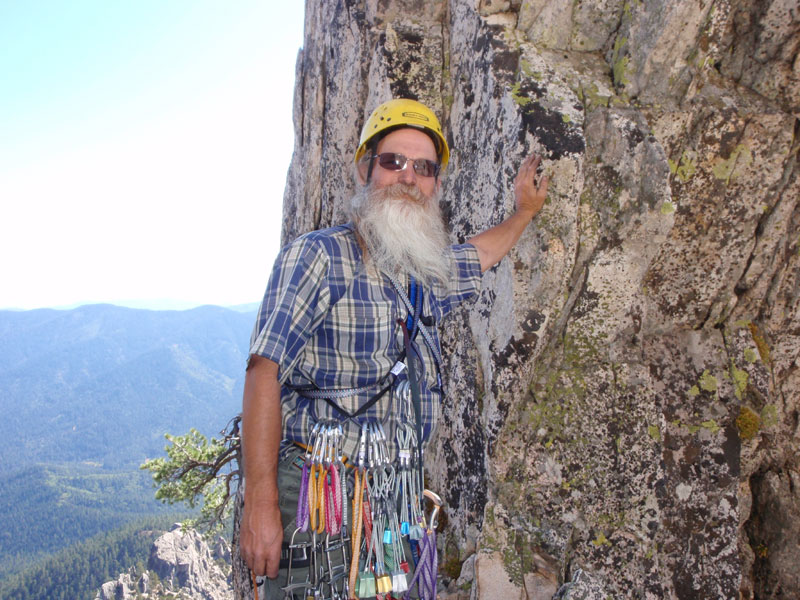 Isn't fill flash fun?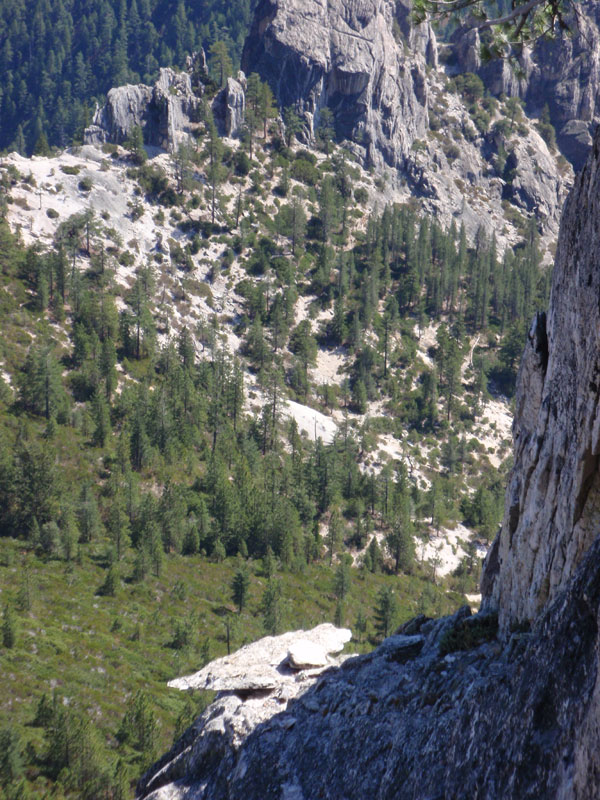 Balancing plate

Long way down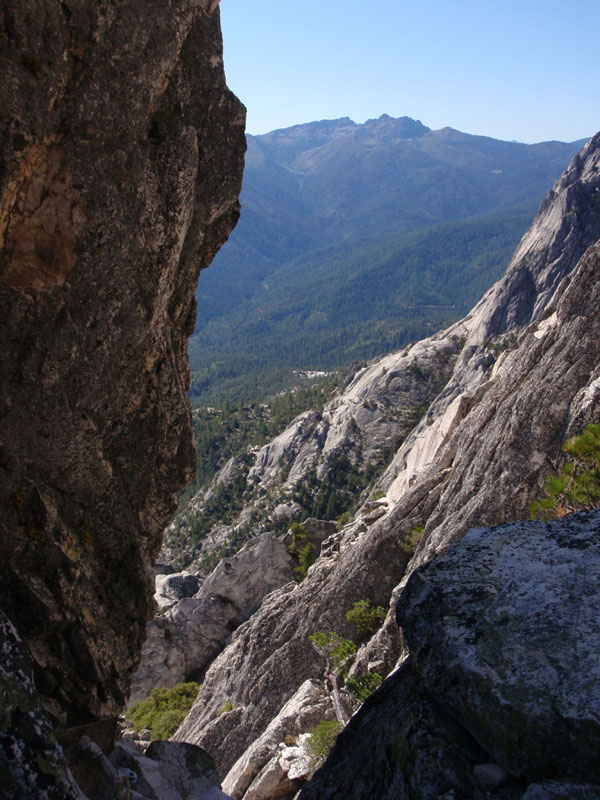 South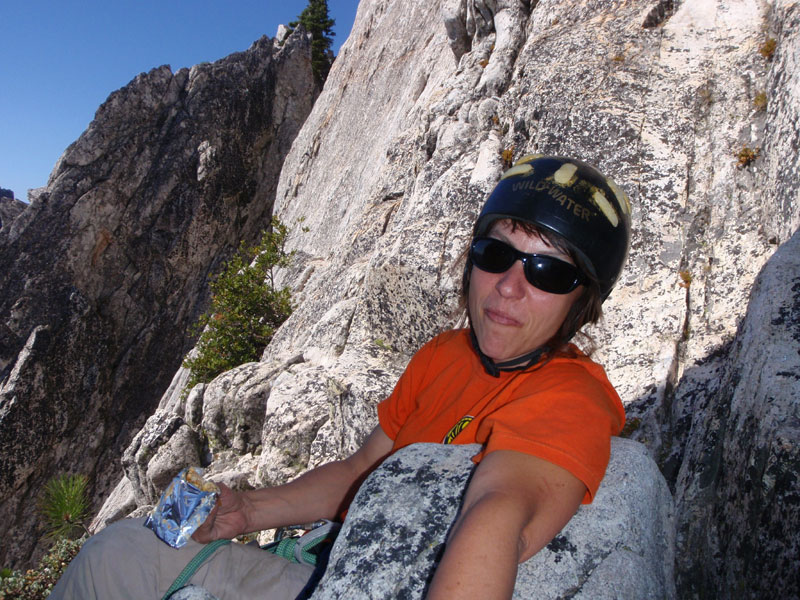 Resting at top of forth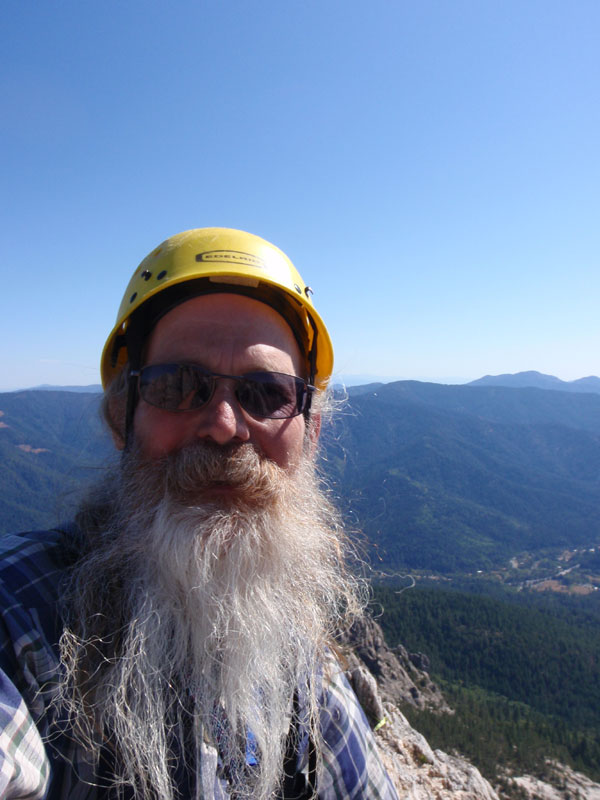 On top of Hubris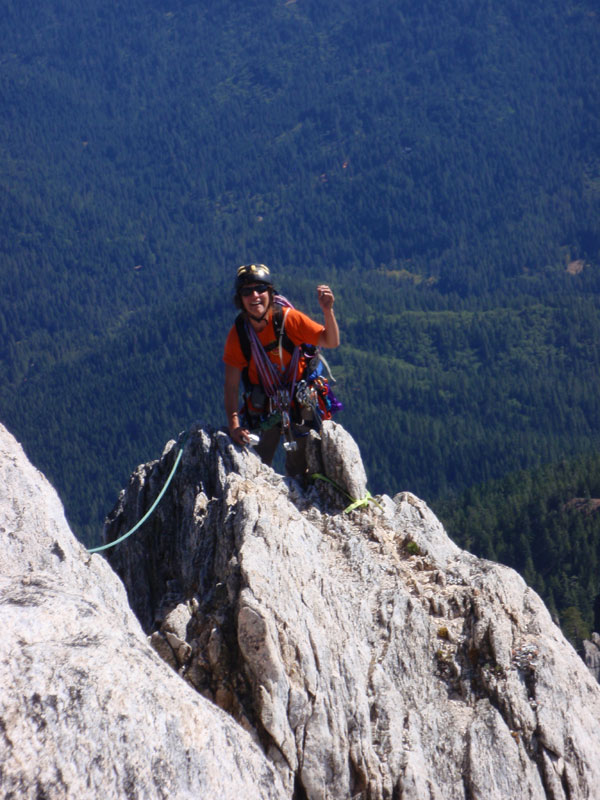 Juli rides the stegosaurus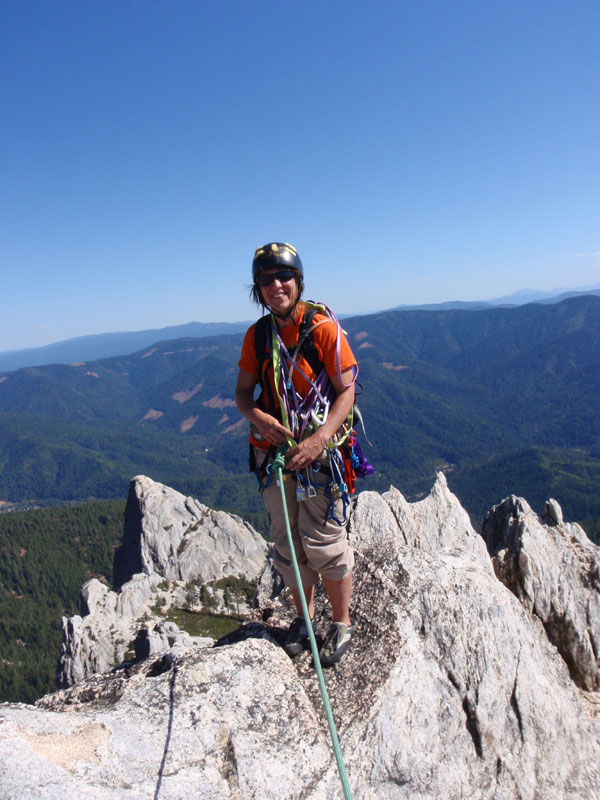 On top of the world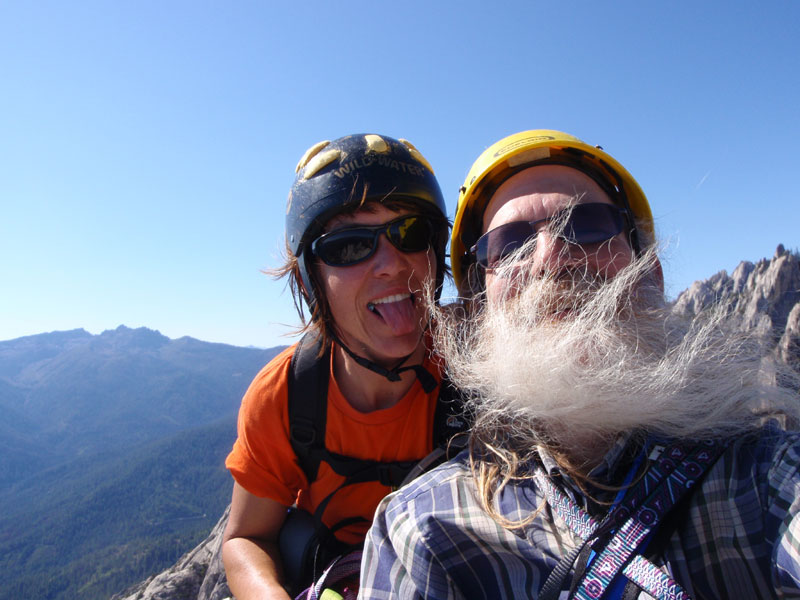 Bad hair day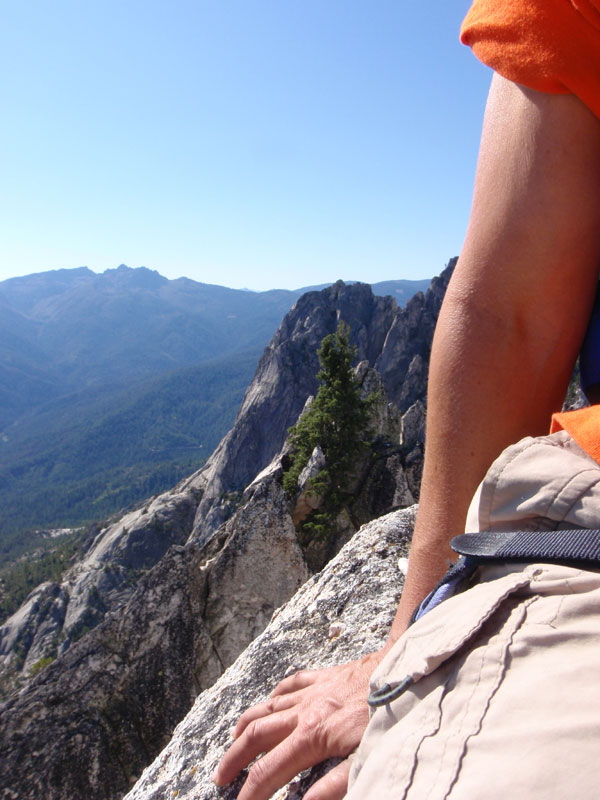 -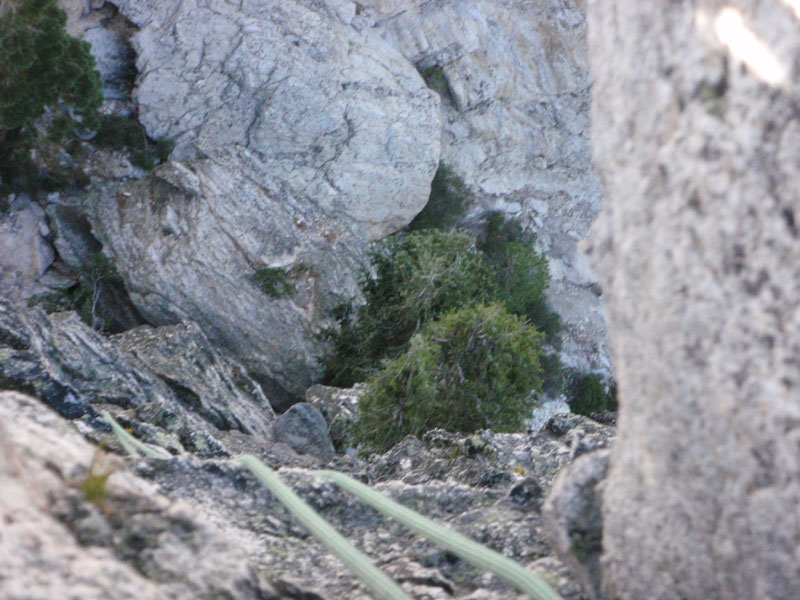 Rap tree down below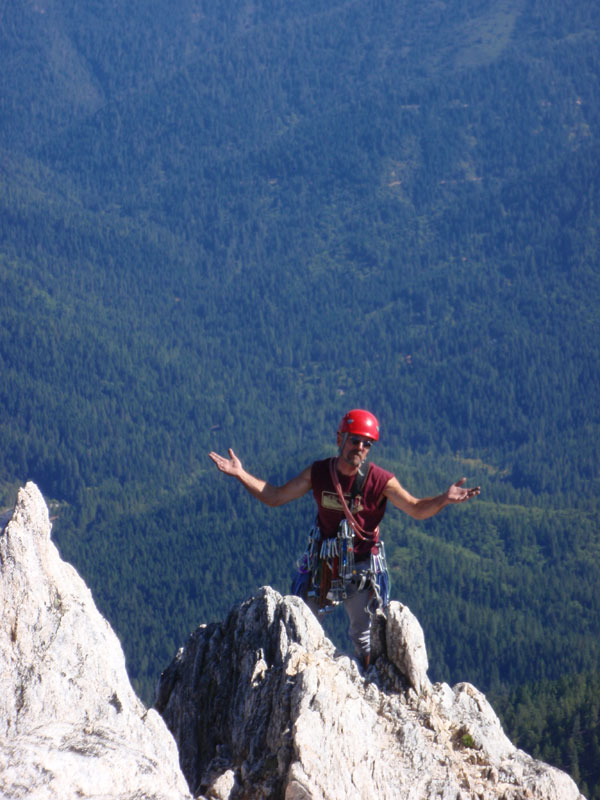 Nothing to it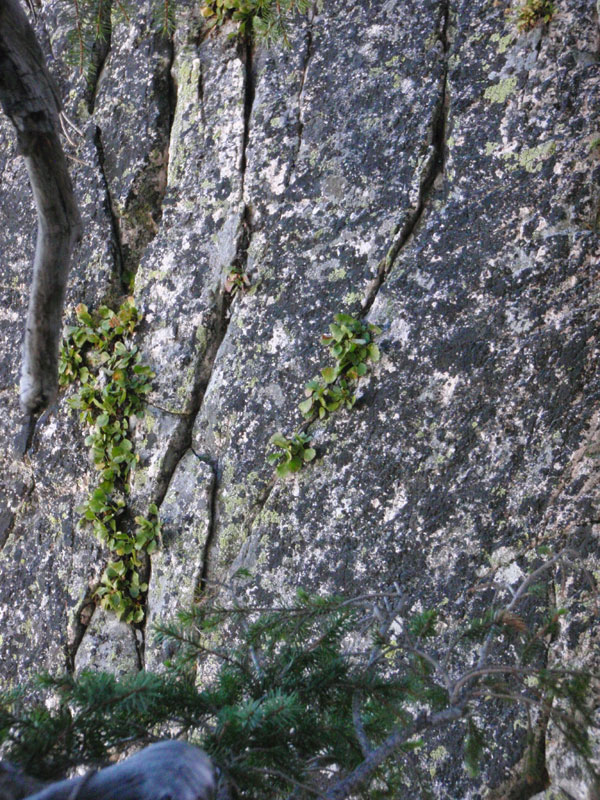 Strawberry cracks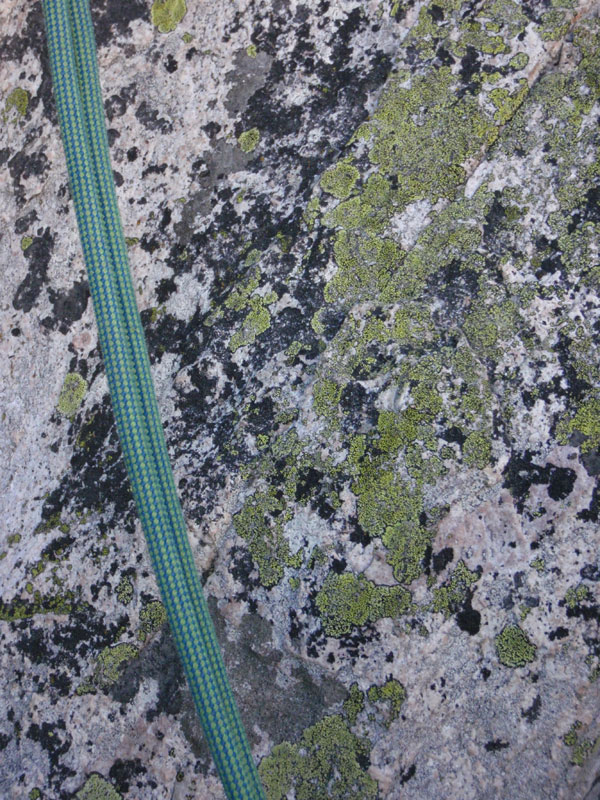 Lichen at rap tree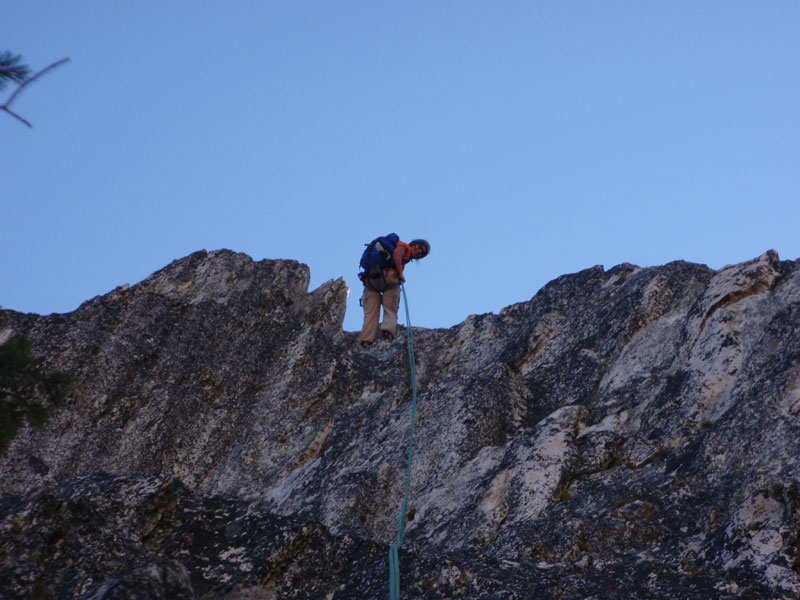 Juli starts first rappel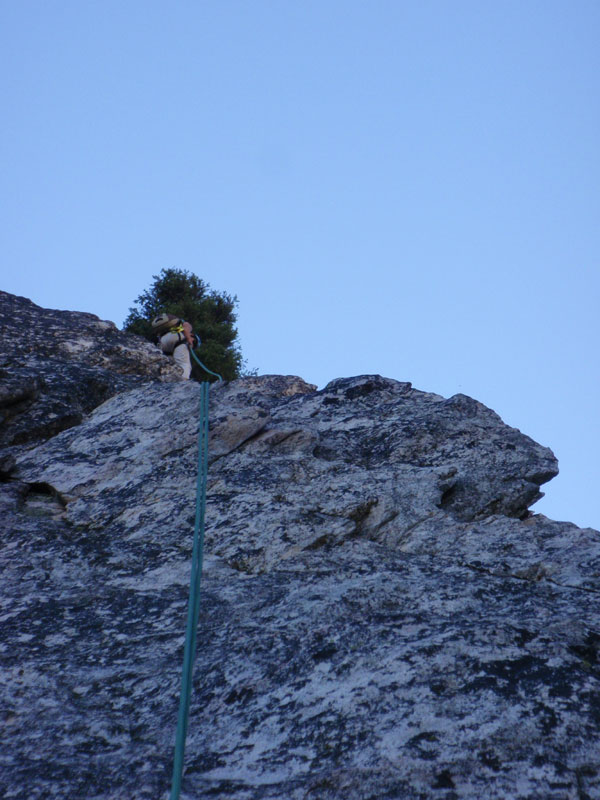 Sue starts second rappel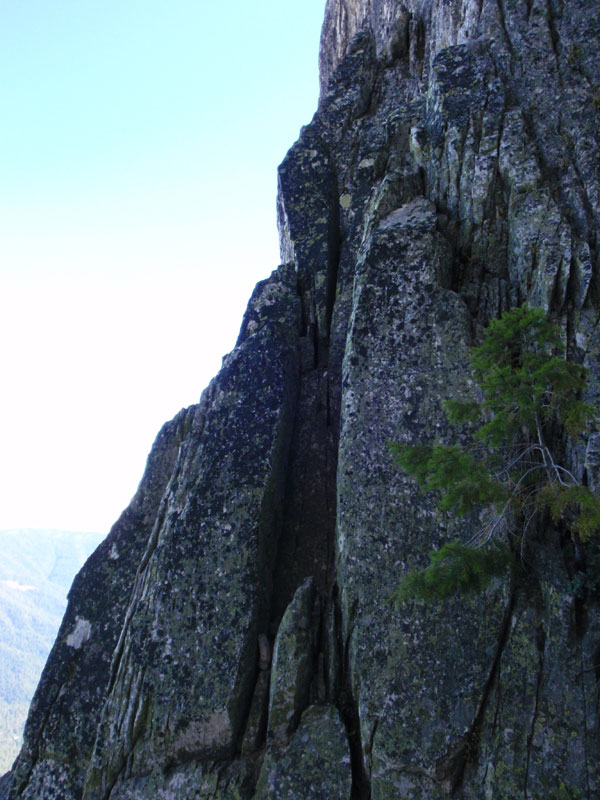 Cracks at bottom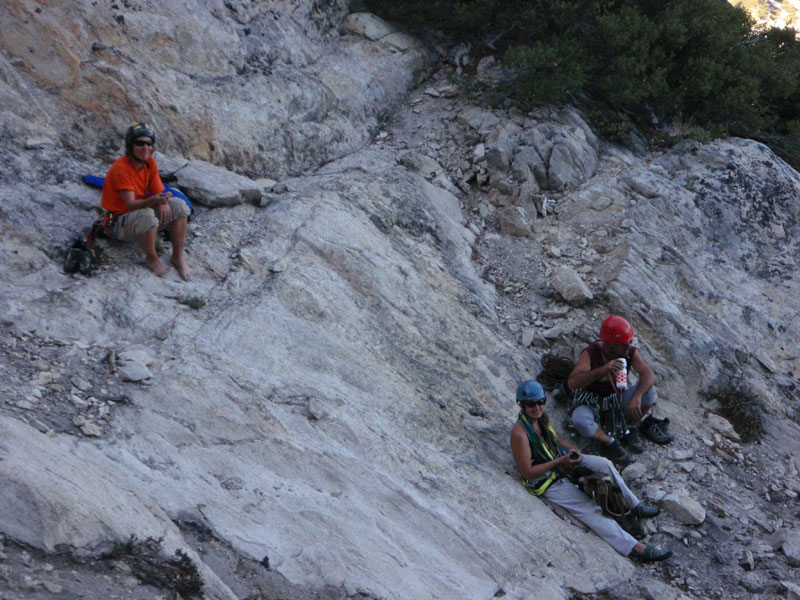 Rest before downclimb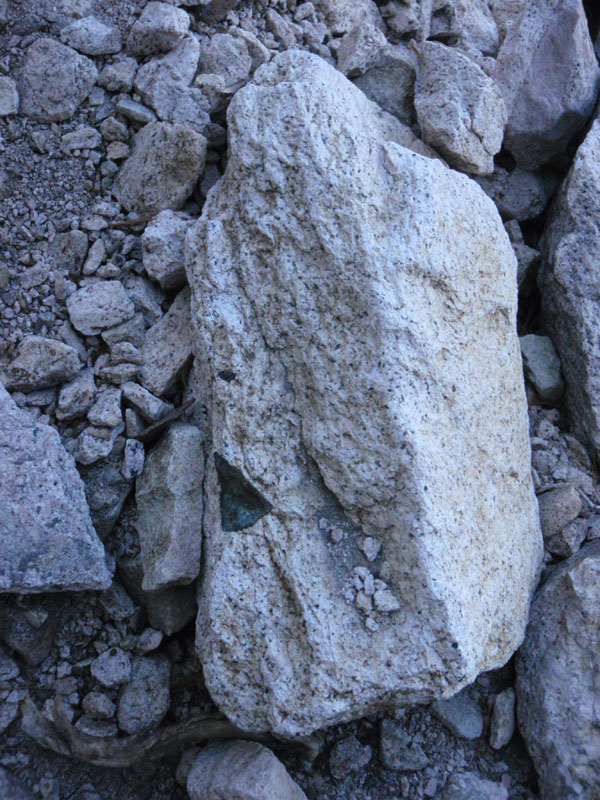 Green inclusion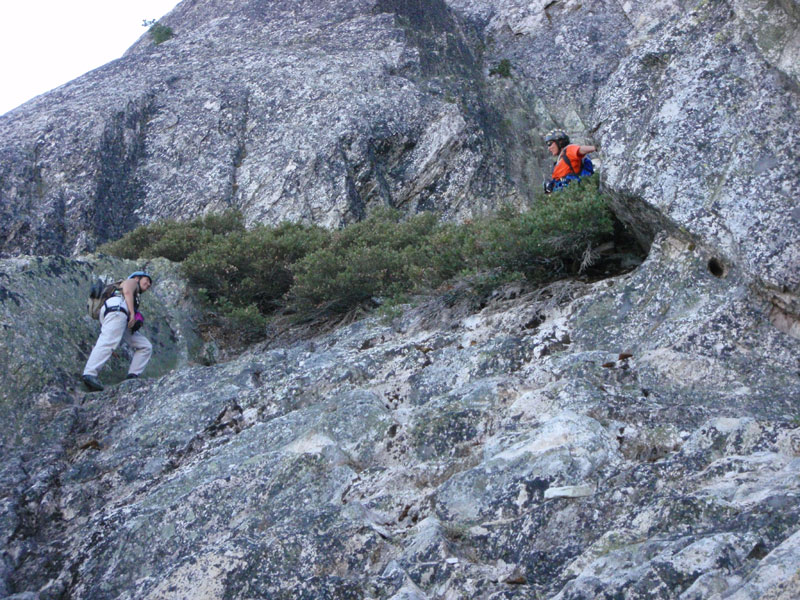 Forth class scramble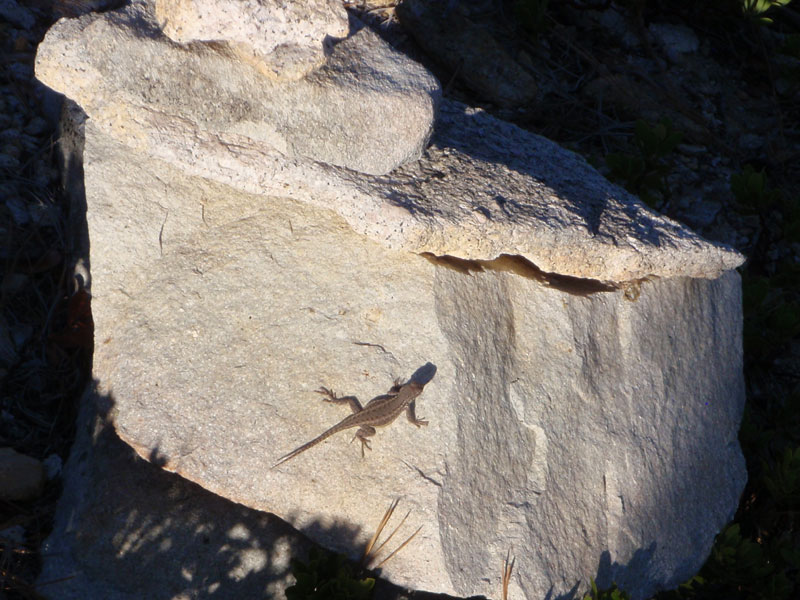 chicken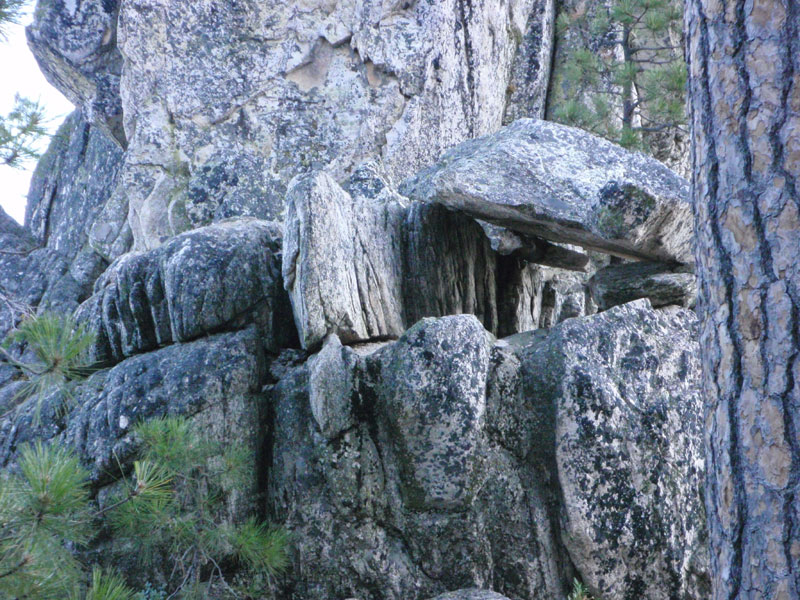 Blocks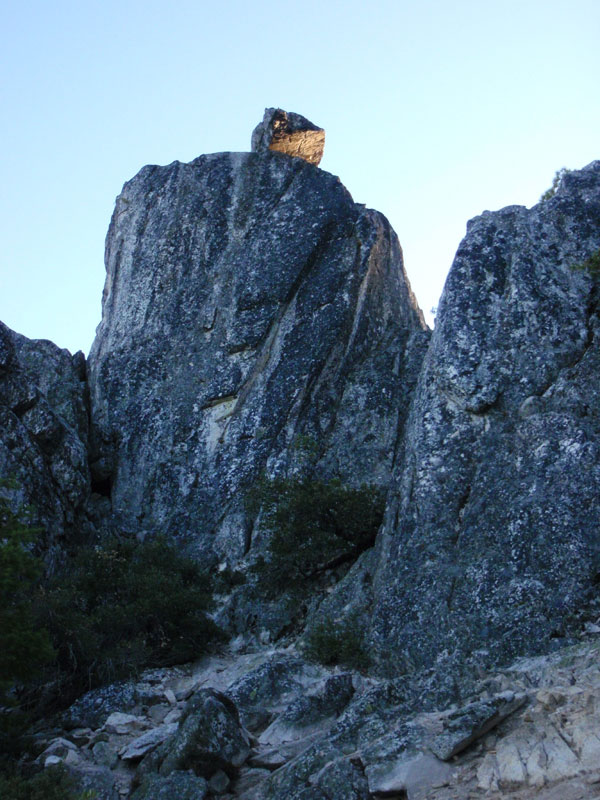 Last light on block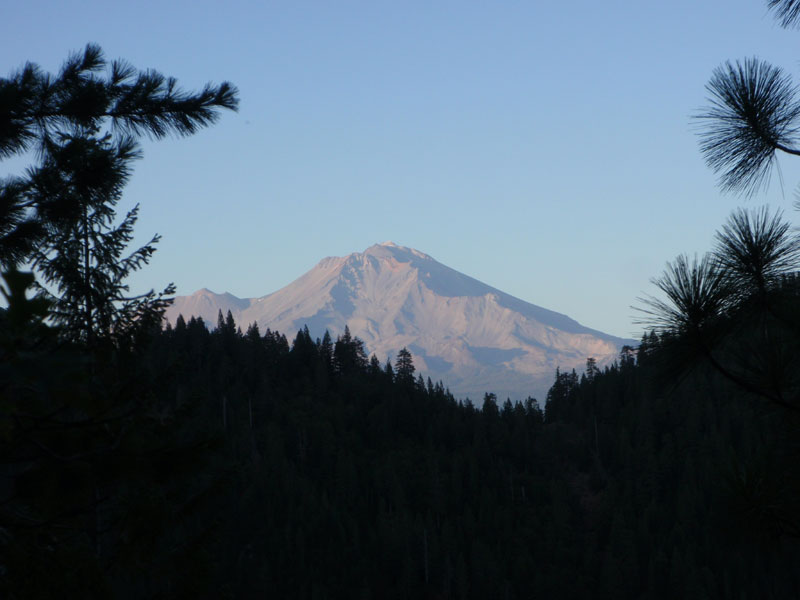 Shasta
Last modified: September 30, 2008